If memory serves us correctly, these have been the strangest world championships in recent times. No-one was safe, not even the chosen ones and that is why such mixed results have been possible. The heavyweights were no exception either.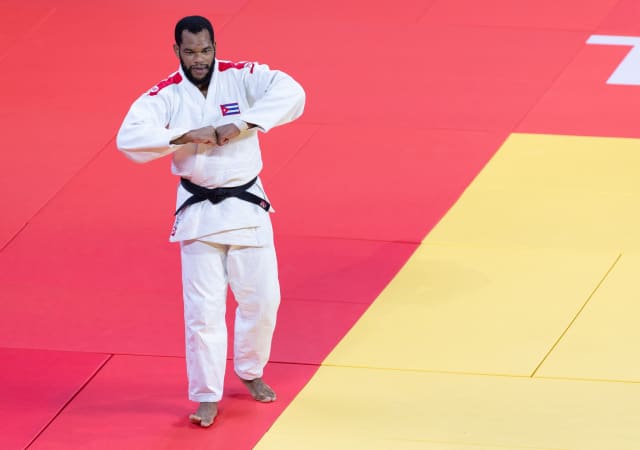 Guram Tushishvili is probably the biggest waste of talent in the history of judo. The Georgian has everything to succeed but since his world title in 2018, his career is a compendium of missed opportunities. He has a lot of medals, a lot of gold, a lot of silver and a lot of bronze but he could be a star among legends. However, his visible tiredness and flawed tactics condemn him to being a supporting actor rather than the undisputed star. Tushishvili had an easy group but he made it difficult for himself. He was close to losing against the German Johannes Frey and was defeated by the Cuban Andy Granda, who spent much of his final preparation at the IJF training centre in Hungary, supported by the international federation. We say all this because Tushishvili is a better judoka than them. Granda came to Tashkent to win a medal, not to show off and that is the difference between him and the Georgian, because what he does not have in natural talent, he does have in professionalism. In the semi-finals the Cuban faced the Dutchman Roy Meyer, who, against all odds, eliminated the Uzbek Alisher Yusupov. A semi-final between Granda and Meyer was the most unlikely hypothesis in the morning but you see that everything is possible. The fight had the same tone as everything seen so far. One second from the end, Granda surprised Meyer with an ippon that one remembers all his life.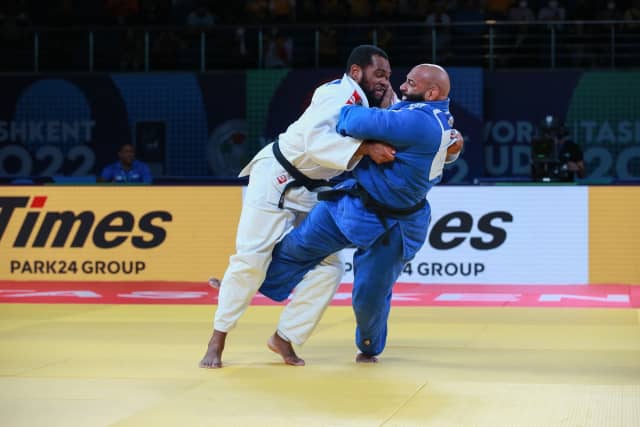 Less extravagant was what happened on the other side of the board. It is true that the Olympic champion, the Czech Lukas Krpalek, was eliminated but he fell at the hands of the Korean Minjong Kim, a young man who will be talked about in the future. At the moment the title is not within his reach because there are other stronger ones, such as the Tajik Temur Rakhimov, who arrived with the number one position in the ranking, a good moment of form and the seriousness necessary to get into the semi-finals. Speaking of talent and youth, Rakhimov's opponent in the semi-finals should be mentioned because he doesn't want to be a leading actor in a few years, but now. His name is Tatsuru Saito, son of the legend Hitoshi Saito. He is a 20-year-old heavyweight, weighing 160kg and he is the one chosen by Japan to reconquer an Olympic title that has eluded the country since 2008, when Satoshi Ishii owned it. He is mobile and has a refined technique and there was a lot of interest in seeing him against Rakhimov, who is going through a sweet moment in his career.
The semi-final perfectly illustrated the above analysis. Rakhimov demonstrated strength, endurance and tactical intelligence. Saito applied what he has learned in his country and taught a part of his offensive panoply. It was a very balanced fight that entered the golden score phase, giving way to a new factor that would mark the final outcome. We are referring to energy, fatigue. Saito showed that he has trained well on the physical side because he keeps up the pace. One last uchi-mata attempt was enough for the Tajik to be disqualified for passivity. As said before, Saito wants glory immediately and does whatever it takes to get it.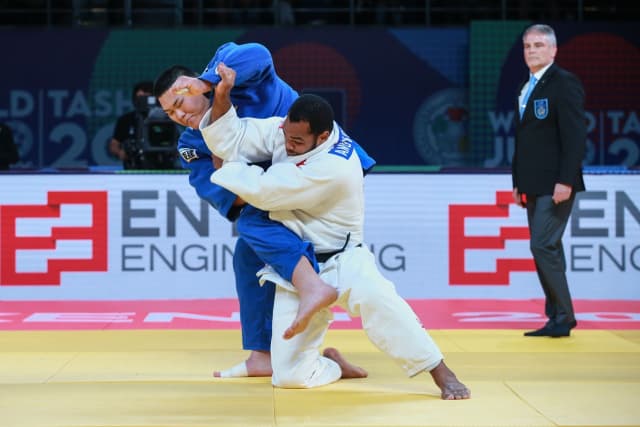 Studying young Saito is very interesting. He acts naturally, as if he's been among the elite all his life. He doesn't seem to get nervous about anything or anyone. Just in case, Granda quickly reminded him where he was and what was at stake with a lightning fast attack that the Japanese aborted with difficulty. The Cuban had prepared the final very well and did not let Saito find the desired grip. It was visible that the Japanese was uncomfortable and did not know how to gain control of the fight. Granda caused a second shido for Saito, feeding the hope of a Cuban gold in the most desired category. Granda launched three attacks in a row in the face of Saito's passivity, and that cost him defeat. He is very talented but he also has a lot to learn. As for Granda, his ending was a gem, an example of intelligence, and his title deserved because he had to fight against the best and beat them all. He became only the third Cuban man in history to win the world championships and the first heavyweight.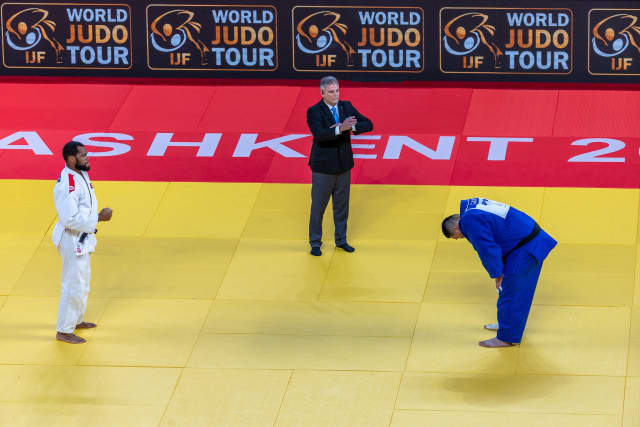 Tushishvili vs. Rakhimov was a kind of final with the wrong colour of medal on the line. They have similar silhouettes and are aggressive. The Georgian is more temperamental and has an enormous brute force. The first thing we noticed was that during the break he and his coaches did some excellent mental work and Tushishvili stormed in and scored waza-ari. Rakhimov just understood what he had in front of him, an opponent highly motivated not to leave Tashkent empty-handed. However, a fight is one thing for two and Rakhimov was not far behind and began to attack. In one sweep he dropped the Georgian but it wasn't enough and time was running out. Second try, but Tushishvili attacked and went to the ground to consume ten seconds. It was a good tactical move. 25 seconds, another failed attack and Rakhimov begins to surrender. Mate, 13 seconds and nothing more. Rakhimov did not know how to harm Tushishvili. As for the Georgian, he showed us his talent and his shortcomings, that's why we like him, because he is not a judoka that leaves anyone indifferent.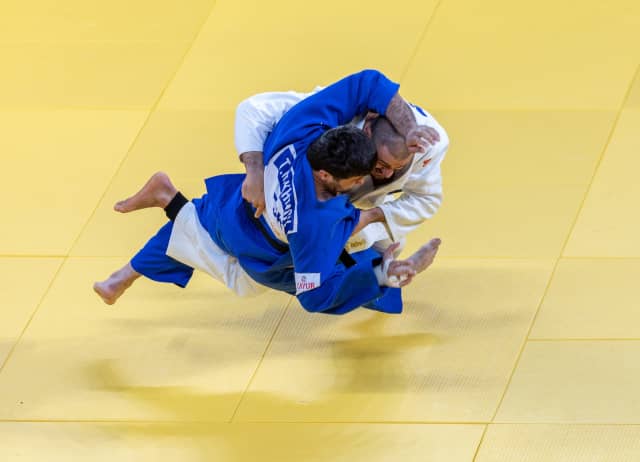 Kim vs. Meyer was the fight of generations, those who stand the test of time and those who want to expel the veterans. It is the law of life and sport is no exception. In twelve seconds, Kim performed a spectacular attack for waza-ari. Twelve seconds later, he almost demanded a second one. The Dutchman was not up to the task but he has the experience to withstand the downpour, break the rhythm and look for solutions. The idea was good but technically Kim was ahead. Meyer tried but to no avail and the young Korean deservedly won the bronze.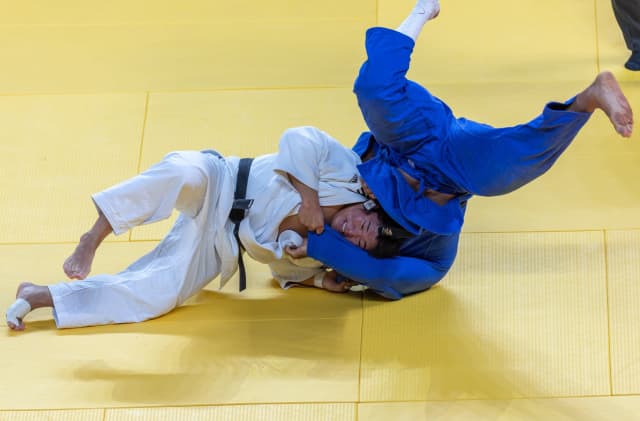 And so ended a sensational world championship with a caravan of surprises and offensive, joyful, entertaining judo. And now we want to start over!
Bronze Medal Fights (+100 kg)