There are reputations that kill. There are countries with bad luck. There are things that are not explained and others that are well known, such as greed, lust for power and moral corruption. There are also, thank goodness, silent heroes, warriors akin to anonymity whose enormous strength comes from non-negotiable convictions. They are champions in defence of the weakest and they fight in numerical inferiority, but in the end they always win. Welcome to El Salvador!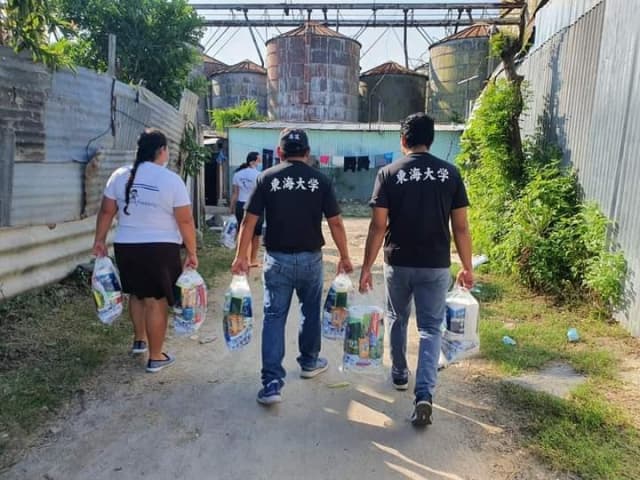 It is the smallest country in Central America and with the highest population density. It is an area punished by nature and humanity because it is located in an active seismic region and because it has been the victim of authoritarian regimes, dictatorships and armed confrontations. The name of the country does not correspond to its history, at least in what is disclosed publicly.
After a twelve-year civil war with an official death toll of 75,000, the notorious maras, those gangs that were born in Los Angeles and thrived in El Salvador, swept through the country like wildfire in the early 1990s. With that, with the powder of their weapons, they created an illegal empire based on force, fear and death. The maras, in open conflict with all the governments that have succeeded each other, have kept the country in absolute poverty, whose only merit, as sad as it is dramatic, is to be part, each year, of the leading quintet in the world ranking of violent deaths. This, until they ran into an unexpected enemy.
In 1980, in the city of San Martín, a judo club was born, which already has merit in a continent where soccer and baseball are the undisputed kings of sport. It is a club with few resources, only supported by the Salvadorian Judo Federation and the goodwill of a handful of brave people. Richard Ramírez is one of them.
Richard, a black belt and fourth dan, works in the administrative department of the national federation and takes care of the San Martín club. Born, raised, trained and competed there, he knows it as his own and his are the following words.
"In a country, ours, so hit by the gangs, judo fitted in very well from the beginning." He doesn't get melodramatic or try to bring tears of compassion from us. His is a calm and almost clairvoyant tale, the story of some real heroes, whose super powers are the ethics and principles of Jigoro Kano.
"Judo is a very healthy sport for the body and the mind," explains Richard. "Because judo educates." Something had to be done to keep children away from the nefarious influence of the gangs, their power of attraction based on easy money and the law of the strongest. "We fight with our values."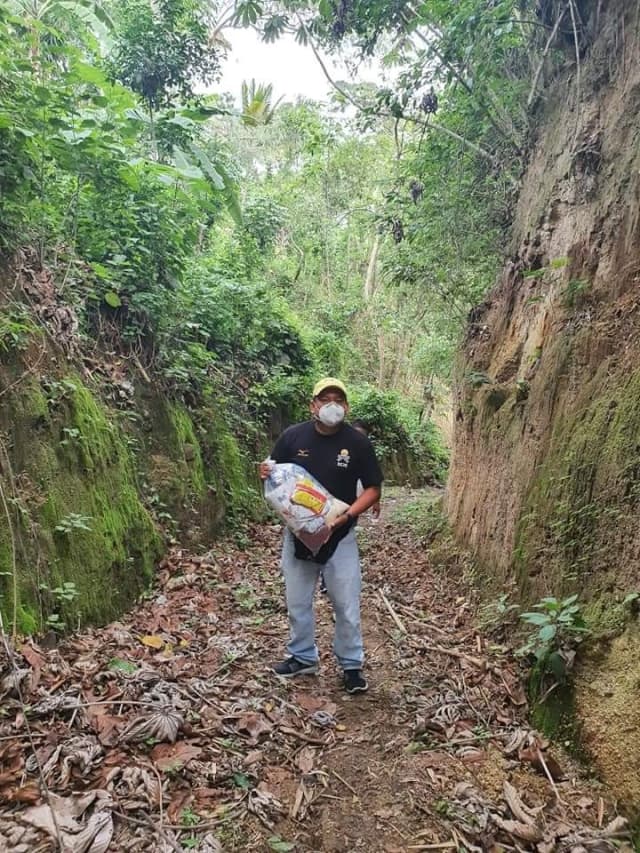 The result is spectacular. Without making noise, without resources, with the moral but not material support of the government, it is estimated that the San Martín club has taken more than 1,500 children off the street in just a few years. They were young people with no future who learned how to carve one out, thanks to judo, thanks to Richard and his companions.
The most curious thing, the detail that draws attention, is that the gangs have ended up accepting the presence of the club and even welcome its role. "Because they see us as a different option," says Richard. "We don't have much, but we do a lot."
There is so much more to be done than training children; that is just one part. Doing a lot means, for example, that Richard and company feed literally hundreds of people. Those children who they helped and who are now adults, have raised families and work, donating part of their salary so that Richard can buy food and basic necessities.
Today its mission is so professional and generous that judo is, to put it another way, one of the only two untouchable institutions in El Salvador, alongside the Church.
In 2016 Richard traveled to Japan, where he trained for a month with Kenji Mitsumoto, from Tokai University. The sensei urged the young Salvadorian to increase his social work. As the Japanese tend to lead by example, he also donated three hundred mats to the San Martín club.
Back in his country, Richard created the Judo Without Borders programme. It is a plan whose name has a special meaning in El Salvador because there borders exist between different territories, controlled by the gangs. "If someone lives in a neighborhood and ventures into another, controlled by an enemy group, he does not come out alive." It's that simple and gruesome and it's an unwritten rule that applies to everyone except judoka.
"We are the only ones who can travel the whole country without encountering problems, because we practise judo and everyone knows what we do." If it weren't for the context, the comment could elicit laughter and even arrogance from the judo community. "It's the opposite," Richard emphasises. In fact, with the arrival of the coronavirus, that dependence on judo and that respect became even more decisive.
"There are people who look to us to solve any kind of problem. With the pandemic, we have taken care of the elderly a lot, especially the disabled. Food, clothes, a wheelchair, anything is good to help those most in need."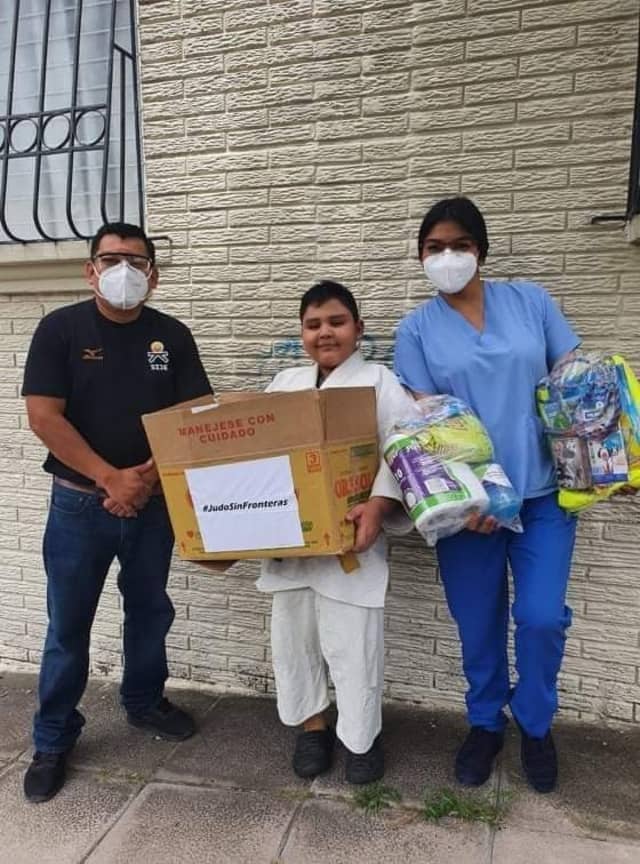 It's a constant back and forth until the next call. Once in full confinement, parents of the children of the San Martín club alerted Richard that a psychological change was taking place. "They do nothing, just watch television and that has brought about a change in the character of the children, who have become more lax. They have lost the desire for anything other than sitting."
Richard and his group collected money, always from their own pockets, bought food and supplies and announced their arrival to all the homes of the children in the club. "It was wonderful," he says, "because for the first time since March they wore judogi. It was a very important moment for them and, as their parents told us, they looked forward to us knocking on the door."
They couldn't touch, they couldn't train, for safety reasons, but they greeted each other like all the judokas in the world do. They exchanged words of encouragement and Richard distributed everything they could gather.
"This is what we teach: humility and respect. Judo is a way of life." Sure, but this has even more merit in such a hostile environment, where all that enormous activity has been carried out under the watchful eye of the gangs.
For this reason, when Richard thanks us for having listened and for telling his story, we are filled with a feeling of exaltation. When we see the greatness of this Salvadorian and his companions, they do not demand glory or recognition. They just want other countries to build similar programmes and be inspired by the success of Judo Without Borders. They are the true saviours in El Salvador.
That sincere modesty and the certainty that there are no insurmountable challenges are the strength of Richard and his friends. The children of the streets, those poor children and easy prey of the gangs, are now protected children who will become adults with a future, judokas into men and women, endowed with weapons much more powerful than pistols. They are right because children are life and the world without children would be hell.