For the love of judo, I had to take two tests to rule out any trace of coronavirus. I got the impression that the nurses were holding a contest to see who could go the furthest with those long sticks that look like instruments of torture.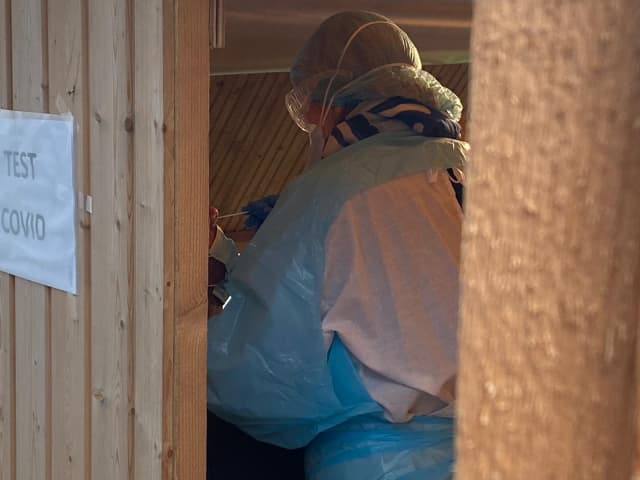 For the love of judo, I got up at three-thirty in the morning. I had to catch two planes, the first at six o´clock, and drive through deserted roads withstanding the onslaught of the wind whose gusts reached a hundred and forty kilometres an hour.
For the love of judo and for being disciplined, I had to put up with hunger and thirst and other people's refreshment choices, because a temporary loss of freedom was agreed. 
Already in Budapest and, always for the love of judo, I had to submit to another test and arm myself with patience for nine hours in my hotel room until the results were communicated to me.
For the love of judo, I have had to restrain the urge to give hugs to my colleagues, whom I have not seen face to face since March. Everyone was waiting for the moment to leave the rooms, to celebrate the fragile principle of normality.
It was a sober but happy reunion. There was wine, beer, water for the healthiest and nothing for the most serious. There was relief on the tired faces and excitement for what was to come.
For the love of judo, I woke up early to enjoy a normal breakfast sitting at a table with a co-worker. They all appeared, wanting to work, with all the anticipation stored for months.
For the love of judo, I clenched my teeth and shrunk my stomach to put on pants that suffer the consequences of too gastronomic a confinement.
For the love of judo, I had to watch a video tutorial on the internet to remember how to tie a tie. The shoes? They were hidden in the most remote area of the wardrobe and I had to liberate them as I liberate myself to be ready to go to work.
For the love of judo, I put on my mask first thing in the morning and went to the office, to the stadium where Grand Slam Hungary was going to ignite us. There, a minute before the first contests, I realised that it had been worth it. To see the judoka prepared, with their clean, impeccable judogi, the staff members in their positions, the attentive volunteers, all smiling under their masks, all eager to finally see the best action.
Of course it has been worth waiting, getting up early, doing medical tests and respecting the rules, because dignity comes from work, because life goes on and we know how to find solutions in difficult times. For the love of judo, we will always do it.