It was a special birthday in Paraguay. On 28th October, on the occasion of World Judo Day, the Paraguay Federation inaugurated a statue of the founder of our sport, Jigoro Kano.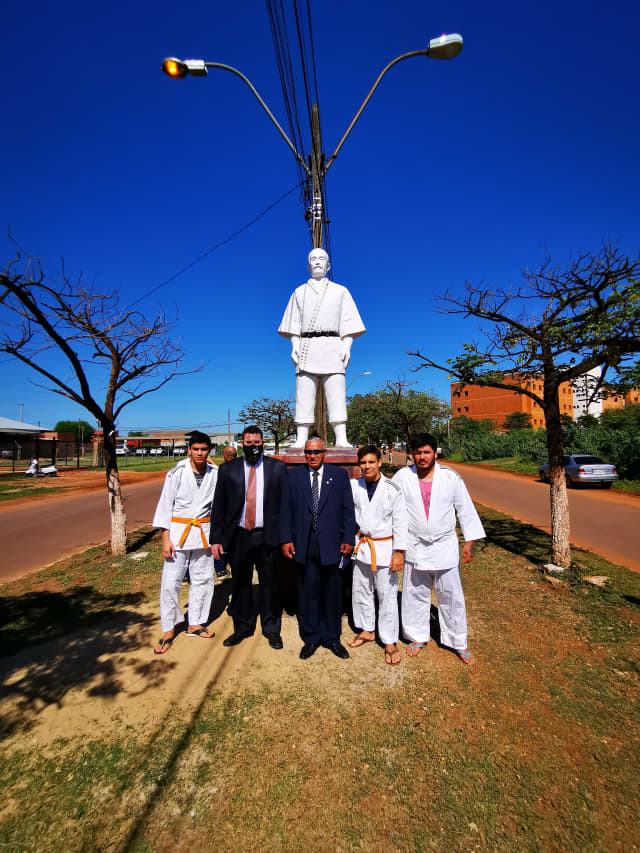 It was a double homage because the work of the sensei and educator of the City of Concepción, Mr. Miguel Angel Arrua, was also recognised for more than 40 years dedicated to judo in an integrated and passionate way, with all the moral values that the teaching of Judo implies.
The ceremony took place at nine o'clock in the morning in Concepción and authorities from the government, municipality and courthouse, as well as the judo family, attended.
It was, of course, a simple and elegant way to honour the memory of all those whom have dedicated their lives to passing on their judo knowledge, from the first student to the last. It was also a way of expressing the universality of our sport, because judo knows no borders or limits.
In the words of the President of the Paraguay Judo Federation, Sergio Kanonnikoff, "Without a doubt and with the passing of time, this event will be recorded as an historical event within Paraguayan judo and we are sure that it will be a source of inspiration for future generations, for practitioners of our discipline."