In the last category of the day, the Uzbek Azizbek Ootikiv, reigning Asian junior champion, but without significant reference in the seniors, was the number one seed. If this is never a guarantee of results, it is nevertheless significant. It was therefore without real surprise that he qualified for the final where he faced Nurali Emomali (TJK), with just a bronze medal to his name, from the Tashkent Junior Asian Cup 2022. Suffice it to say that if there was a surprise, it was to see Emomali at this level. In juniors and judo, everything is possible.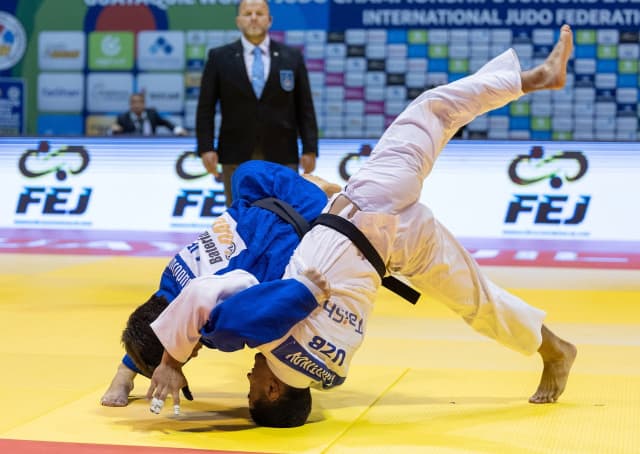 Emomali did not seem bothered to be without seeding, starting the final as he did the whole day, showing some great techniques and an impressive flexibility that made him unbeatable. It was a very pleasant contest that followed with incredible changes of direction and a definite desire to win from both competitors, but once again, today no-one seemed to be able to put Emomali in danger. After producing a superb hip throw, he concluded with an immobilisation for ippon. Today he was not seeded, but in the future, other delegations will have a look at him.
When we consult Kimy Bravo Blanco's (CUB) track record, we can see that he finished 5th in the Youth Olympic Games in Buenos Aires in 2018, also on the Pan American continent. It's always nice to see names marked a few years ago and it proves that a career is built over time. Facing the Cuban, Radu Izvoreanu (MDA) does not yet have an extensive record, but step by step we see him pointing the tip of his nose, no doubt emulating the first-class performances of his compatriot Denis Vieru, world number one at -66kg among seniors. Izvoreanu started the contest by showing some really nice ne-waza that was lacking a tiny bit of control to conclude. This does reinforce the impression that the great groundwork we witnessed throughout the day, is a good indicator of what we will see in the future in the senior division.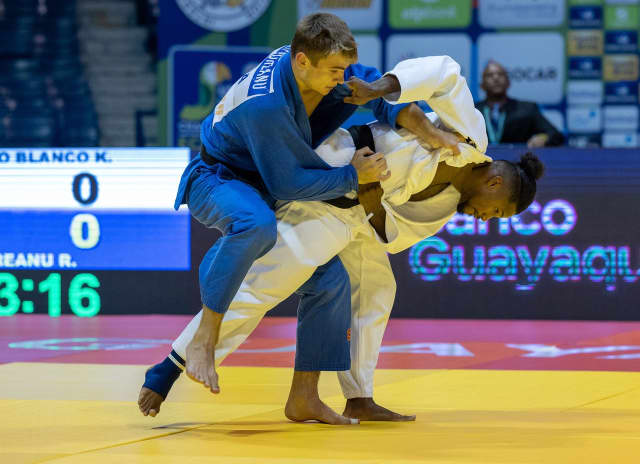 Izvoreanu was clearly dominating but unfortunately for him he executed a head-dive, which is strictly forbidden for obvious reasons of safety. For that he received a hansoku-make that offered the victory to a surprised Kimy Bravo Blanco. Judo is safe and it is because such a rule was implemented and is applied. Radu Izvoreanu will remember it for sure.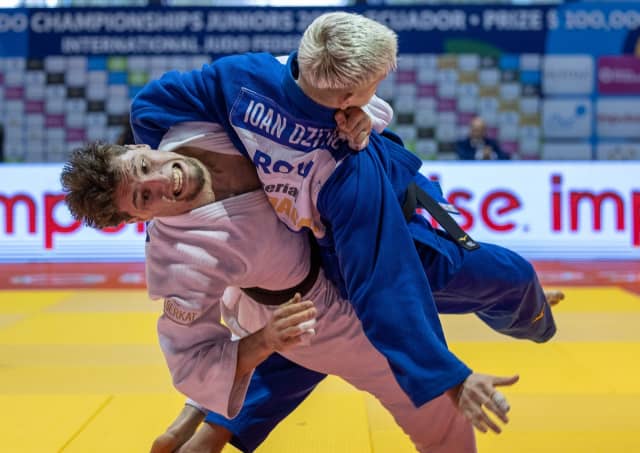 For the second third place, Muhamed Demirel (TUR) was opposed to Ioan Dzitac (ROU) and the Turkish judoka executed two spectacular techniques to win the medal.
Bronze Medal Fights (-66 kg)
Final Results (-66 kg)