After a day without, the Japanese came back in force on the last day of the individual competition of the 2022 World Junior Championships. At -100kg, it was Tomihori Nakano (JPN), opposed by the French competitor Kenny Liveze, who had a last chance to bring a gold medal to his country. Pointing to ninth place in the medal standings, France achieved a good championship, but they were still lacking this first place which makes all the difference.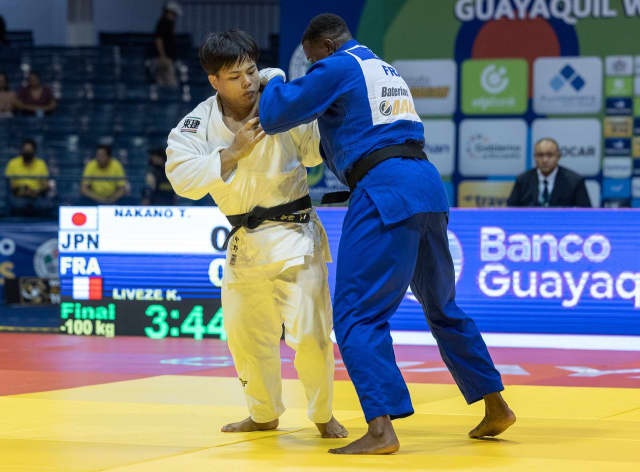 It was a great performance from Kenny Liveze, who after less than 30 seconds suddenly dropped under Nakano's centre of gravity and with a brilliant yoko-sutemi-waza saw the Japanese fly over him and land flat on his back. France now has their gold medal. It was a fast one and a powerful one; clear judo!
Italy can be proud of themselves for having succeeded perfectly in their world championships, with a second place in the general ranking. Daniele Accogli had a chance to add another podium place to the tally as he took on Kilian Kappelmeier (GER) in the first bronze medal match. With a first shido to his name, Accogli had a little more pressure on his shoulders, which increased a notch when he was penalised a second time for the same reason, while Kappelmeier had only received one penalty. It was then time for golden score.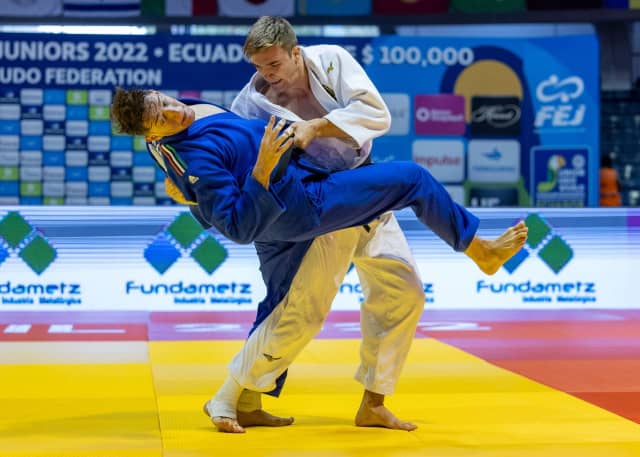 The contest seemed pretty balanced, neither of the two competitors finding solutions until Kappelmeier launched his koshi-waza technique, leaving Accogli on his side for waza-ari; enough to win the bronze medal for the German judoka.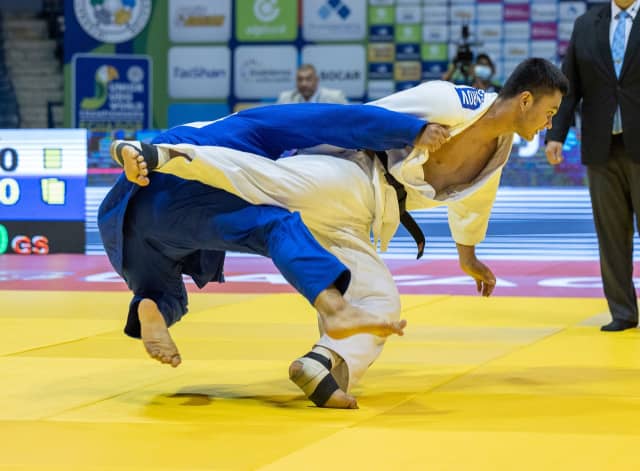 The second bronze medal was disputed between Mukhammadkodir Mansurov (UZB) and Benjamin Mataseje (SVK) and also went to golden score as only penalties were given during normal time, two for Mataseje, one for Mansurov. If the latter seemed to dominate the first part of this contest, as soon as the golden score period started it was Mataseje who took the lead to eventually score waza-ari with a high-handed o-soto-gari. Mansurov was obviously out of breath and it cost him the medal.
Bronze Medal Fights (-100 kg)
Final Results (-100 kg)