We can say that Japan was a central theme of the day, since at +78kg a Japanese athlete qualified for the final too. Mao Arai didn't take it easy and eliminated all her opponents, one by one, without really seeming to get tired on the tatami. We know that Japan is a big supplier of medals in the category and it is therefore not about to stop. Facing her, the Turkish judoka Hilal Ozturk was about to end a good harvest for her country in Ecuador, since before this final, Turkey had already collected 4 medals, including a gold from Ozlem Yildiz at -57kg.
The difference in size of the two competitors seemed to be in the favour of Ozturk, but Arai, who is clearly closer to an -78kg than a heavy weight, was able to oppose the strong kumi-kata and perfect technical skills. Arai then levelled a masterpiece hip movement that threw Ozturk on her back for waza-ari and then she concluded with an immobilisation.
However, upon review, to throw, she had taken a grip under the belt and so the first waza-ari was cancelled as well as the immobilisation and she was penalised with a shido. This did not really affect Arai, who during the next phase of the final, engaged an o-uchi-gari and this time it was an indisputable ippon. This is what we like to see in judo; against all odds, an athlete who is capable of using her opponent's strength to put her off balance. This is judo and it comes from Japan.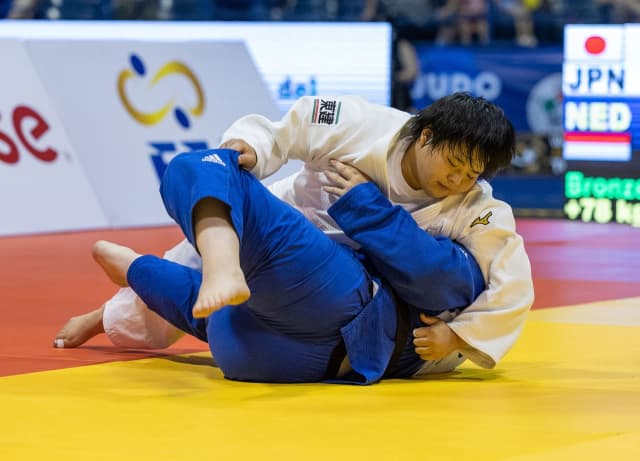 The second Japanese judoka in the category was also present in the final block but for a bronze medal, against Carmen Dijkstra (NED). One minute was enough for Mukunoki to score ippon on the ground.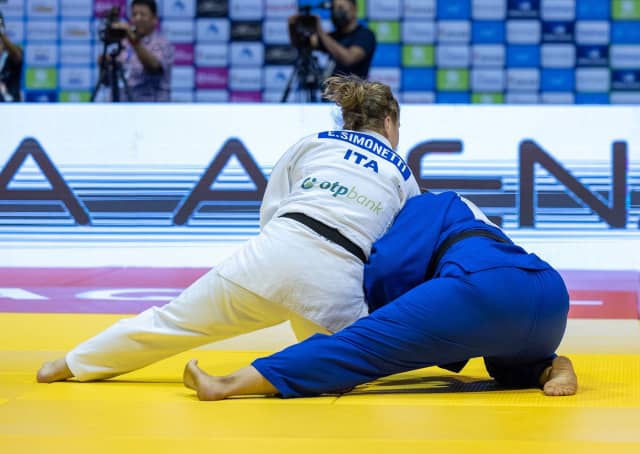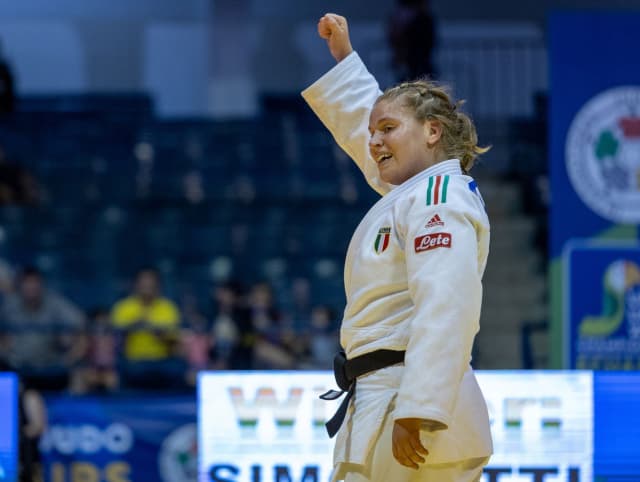 Italy was guaranteed to add one more medal to its 2022 collection, as the two transalpine athletes, Erica Simonetti (ITA) and Asya Tavano (ITA), qualified for the other bronze medal match. So far Simonetti and Tavano met four times already, with a lead of 3-1 for Simonetti, but the last time they met it was Tavano who won, so everything was possible. It took a little more than four minutes for Simonetti to score a waza-ari in golden score to win the bronze.
Bronze Medal Fights (+78 kg)
Final Results (+78 kg)