We know how important the heavyweight category is for Japan, the country where judo was created in 1882, initially without weight categories and where the ideal of the victory of the small against the heavy was legendary. For all these reasons and many more, the +100kg have long been a preserve of the Japanese. This has not been the case for many years however, with champions such as Teddy Riner (FRA) and Lukas Krpalek (CZE) and before them David Douillet, who have taken control.
The Land of the Rising Sun is therefore looking for the rare pearl who will be able to once again become the master of the world. Yuta Nakamura (JPN) could one day become that rare pearl. In the meantime, he must hone his skills and climb the ladder. By qualifying for the final of the day, it's a first step but there remained one more with the Cuban Cruz Leon Omar, author of good preliminary rounds.
The four first minutes were quite closed as no-one could really find a proper opportunity to get close to the opponent and throw him. There was maybe a slight advantage to Nakamura and this led to Omar being penalised twice but, in golden score, eventually the Japanese solidified his effort with an uchi-mata for ippon and the third out of four possible gold medals for Japan.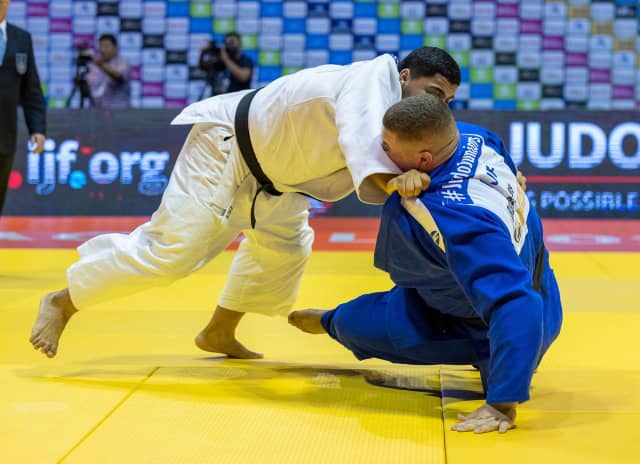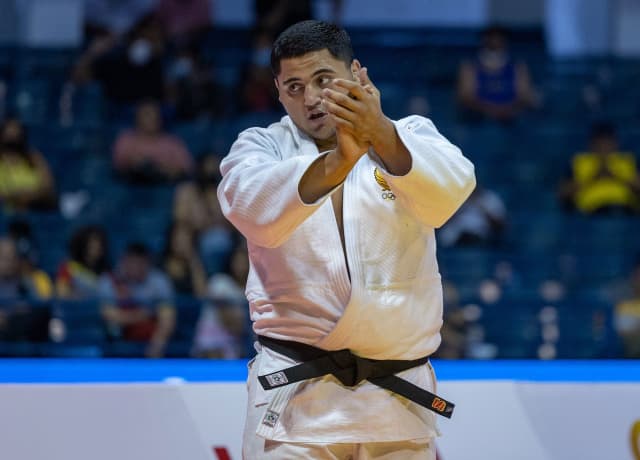 It was with pleasure that we found again an American athlete, Christian Konoval, on his way to the podium, after the performance of Jack Yonezuka, bronze medallist at -73kg. Against him, Islombek Ravshankulov (UZB) also had a great desire for a medal. Only one could claim it and it was Ravshankulov with a single waza-ari scored during the first four minutes. Despite the pressure of Konoval, the Uzbek judoka was able to enjoy the bronze medal in the end.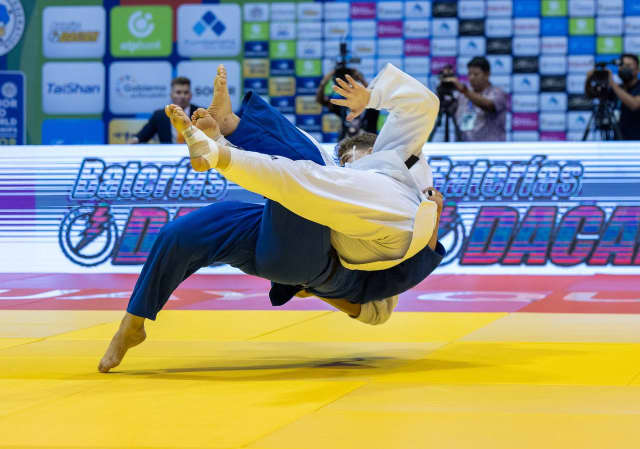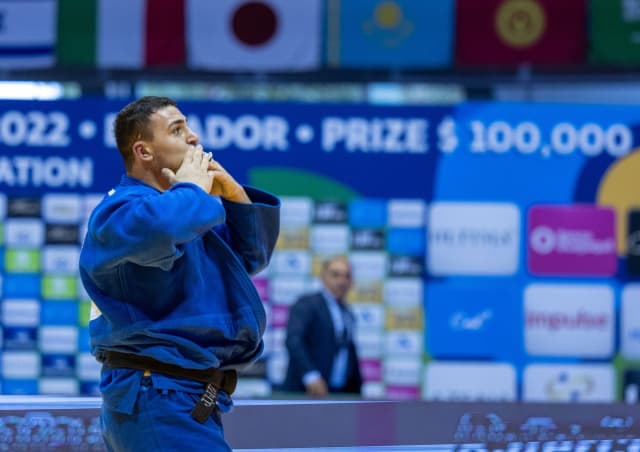 Jules Blom (NED) and Shalva Gureshidze (GEO) battled for the second bronze medal at stake. Blom started the contest strongly, imposing the length of his arms and his power, but Gureshidze was waiting and waiting, until a single mistake that Blom made. From a poorly prepared attack on the Dutch side, the Georgian judoka didn't hesitate long and in pure Georgian style counterattacked Blom who made a boom on the tatami for ippon. It was a bronze medal for Gureshidze.
Bronze Medal Fights (+100 kg)
Final Results (+100 kg)