Newly-crowned -73kg world champion AN Changrim (KOR) was the most content man in the building during Sunday's opening session.
Fresh from his scintillating title win on Saturday, AN was the in the venue from the outset today to support his teammates in the building where he finally fulfilled his destiny.
"It really still hasn't sunk in yet," AN told the IJF.
"I've watched match the match a couple of times to relive this moment of winning."
AN became the first non-Japanese to win the -73kg title since 2009 when his compatriot WANG Ki-Chun (KOR) won in Rotterdam.
Japan's domination of the weight category was ended by a man who only a few years ago could have represented the country himself.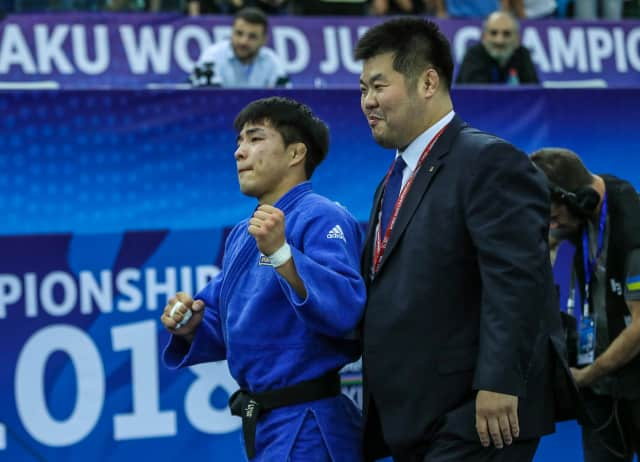 AN was born in Japan to lived there up until 2014 when he moved from Tsukuba University in Tokyo to Seoul to live and train at Yong-In University.
"My grandparents moved from South Korea to Japan and so my parents where born there. I was born and raised in japan and was there until 2014 when I went to South Korea because of my heritage and to maintain my citizenship."
AN and his fellow finalist and defending world champion HASHIMOTO Soichi (JPN) are long-time rivals from the domestic Japanese scene and contested the All Japan University Championships final in 2013 when AN won.
"This win over such a strong opponent means everything to our team. Last year there were no gold medals for South Korea at the World Championships. A lot of coaches really were aiming for someone to win a gold this time and for me to do that, for my team, for my country, I feel very happy."
The next time we see AN in action on the IJF World Judo Tour he will be wearing his newly-acquired red backpatch which is used to identify the reigning world champions.
"Every judoka wants to have the red backpatch but for me this is one check point. My ultimate goal is the gold backpatch and I train hard not to let the red backpatch distract me."
AN's team will take part in Thursday's mixed team competition and will do so as part of a historic unified Korean team.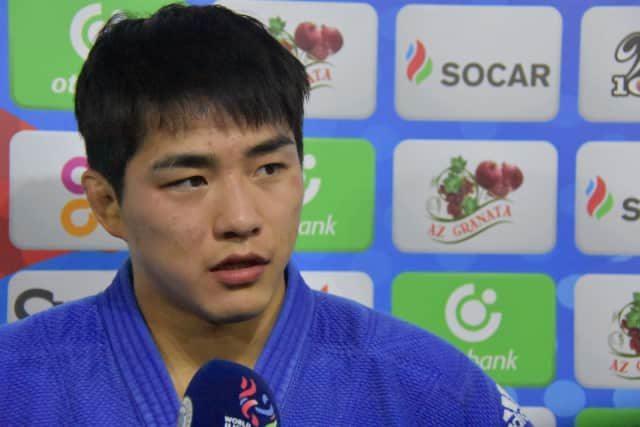 "For both nations to have one team here, and to be on such good terms is a very good thing. Also, for judo, this sends a great message about our sport and how it can unite people. I think this will be a good step forward for one Korean team to be in the team event."
After patiently waiting for rounds of questions from media and obliging a host of international reporters a day after his victory, AN, returned with a cheeky smile and asked the organising committee how much prize money he had won. The highly-popular -73kg dynamo always has his eyes on the prize. The prize being gold. For a man with such a special talent and whose oozing star power, he can be forgiven for momentarily thinking of something beyond the tatami.
AN Changrim (KOR) expects to return to IJF duty at the World Judo Masters in Guangzhou, China, from 15 – 16 December.