The preliminary rounds are under way in Abu Dhabi on day 1 of this grand slam and the quality of judo is as expected, super high.
One issue has been observed, though, that there have been more than the usual number of 'IJF' back patches on show. A number of coaches were missing from the opening round contests and athletes arrived at the tatami without their national emblems on the jackets.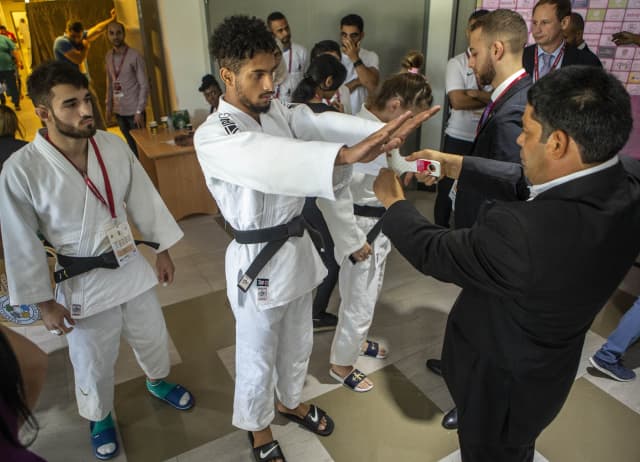 In the back of house, at judogi control, there is tangible nervousness as judoka come through. Mr Michel Huet, IJF Education & Coaching Commission member, was clear with his explanation.
"The explicit directive from Mr Vizer was to follow judogi control exactly. It's not good for the image of elite judo to have loose jackets and untidy contests. With the correct length of jacket, staying inside the belt, the preparation for the best judo techniques is natural. We are just months away from the Olympic Games and it is imperative to enforce the rules now, giving all teams the opportunity to improve their judogi and present the best possible judo in Tokyo next year."
The event continues with teams already working hard to correct judogi sizing issues.
Catch all the action via the IJF website.