Since the beginning of the Covid-19 pandemic, the IJF has been focusing on the security of participants at all IJF events. Thus, a strict protocol was implemented that allowed World Judo Tour events to take place in the safest conditions possible. This protocol is adapted regularly, to follow the evolution of the pandemic itself as well as the procedures put in place throughout the world.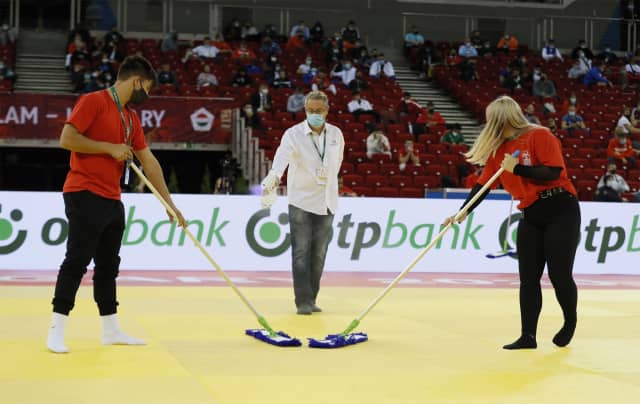 In its newest version, the protocol indicates that a milestone has been reached and from a strict bubble system and mask wearing, it is now possible to move to more friendly Covid-19 measures.
As the pandemic softens, the rules evolve in order to put a lighter burden on the judoka and coaches. Thus, from the initial total bubble system, World Judo Tour events are now opening up to a partial bubble procedure:
• Mask wearing is not obligatory but is still recommended
• Delegations should use common sense and act responsibly to PROTECT AND BE PROTECTED
• Mask wearing and testing can be regulated by the host country differently from the IJF protocol and in that case local rules will be followed
• In case of positive cases, it is always the local rules that must be applied as that is always a national standard
• The status 'recovered' is introduced to help those whom have been infected not long before an event. Everyone has to report in advance and in their cases, if the local rules allow, it will be possible to conduct antigen tests (3X) instead of  PCR. If any of the antigen tests show positivity, a PCR test must also be done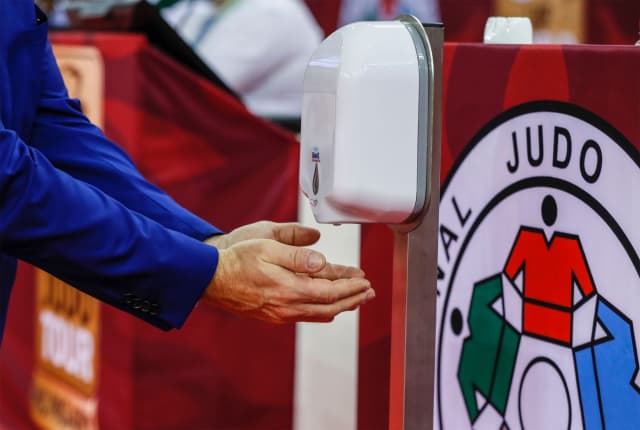 The IJF medical commission also communicated useful information:
• The cumulative level of vaccination and recovery level is around 80% of the total judo community
• Nations that were not systematically vaccinated previously have now caught up with the rest of the world and we can see that they already have their first series of vaccinations completed
• This is a great development as there are no blind spots on the judo family map and there is some level of protection for every country.
As a consequence of this positive evolution, in the future, softening of the protocol, such as having only antigen tests upon arrival, means that there would be no quarantine while waiting for results, since the results are available within 15 minutes, could be applied after we reach 85% protection. The medical commission therefore encourages everyone to upload their vaccination / recovery documents to my.ijf.org and also to get their booster doses. The higher the vaccination level, the faster the protocol will be softened further.
More information: CLICK HERE