As the Tashkent Grand Slam is about to begin, we have been meeting some coaches who, not so long ago, were still active on the circuit. Within a few years, or even a few months, they have crossed over to the other side of the barrier and now work in the shadow of active competitors, as coaches, in their own country for some, in a country other than their own for others. This is a great opportunity to find out how this transition is taking place.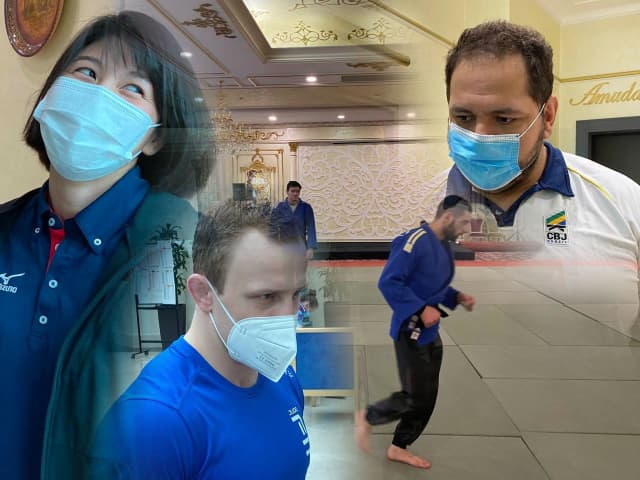 Rok Draksic of Slovenia is now coaching in Finland. A former athlete in the -66kg and -73kg weight divisions, he participated in three Olympic Games, Beijing, London and Rio de Janeiro and was several times a medallist on the World Judo Tour.  
"First of all, I really enjoy my job. I started in September as head coach in Finland. We are still in the process of building the team, but I believe strongly that the future is bright for us. This is my first experience as a coach on the World Judo Tour and we are so happy to be able to be here. The IJF is doing an amazing job to give us the opportunity to travel and we are very lucky to be able to compete and coach during this difficult time."
Amid his first IJF event as a coach, Rok Draksic still remembers what it was like to be an athlete, "I have really good memories of my performance career and now, looking back, I wouldn't change anything. It was without a doubt a great time in my life. Judo made me who I am today."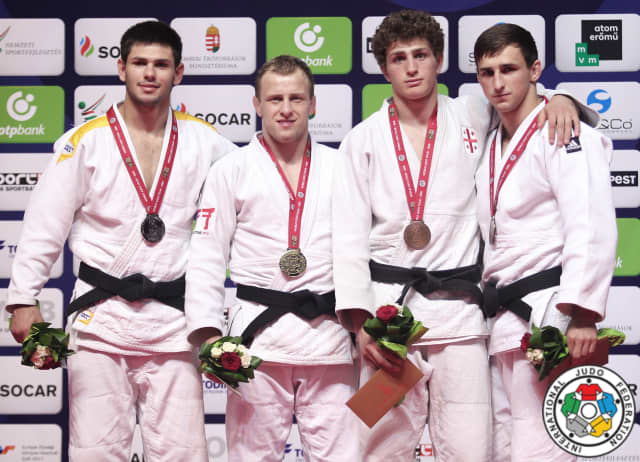 Talking about the transition from athlete to coach the Slovenian said, "Of course it is different, actually completely different, but I really like it and I am enjoying each minute of this new challenge. It is still connected to judo and now I'm transmitting my experience to other people, this is what judo is all about. Now it is my time to give back what judo gave to me. When I was a professional athlete, I was already teaching children in the Judo Club Bezigrad in Slovenia and I assisted with the cadets, so for me this transition was clear. I really knew that it was what I wanted to do. I had the chance to teach for 3 years and I had lots of good experience from then, before accepting the position of Head Coach in Finland."
Being in charge of a national team means prioritising, "Our main goal is Paris 2024. For the moment we are here in Tashkent and we will go to other IJF WJT events before Tokyo 2020. We have strong athletes and some good chances to get them qualified, but we know that the road is long and we keep our heads directed towards Paris 2024. Since September when I arrived in Finland, I took this challenge as if it was a competition, like when I was younger and started to compete at the highest level. For the time being, it is important to get experience, see where we are and look forward and improve. We can train at home, but we all know how important it is to do training camps and get experience with other athletes, to improve our skills for future results."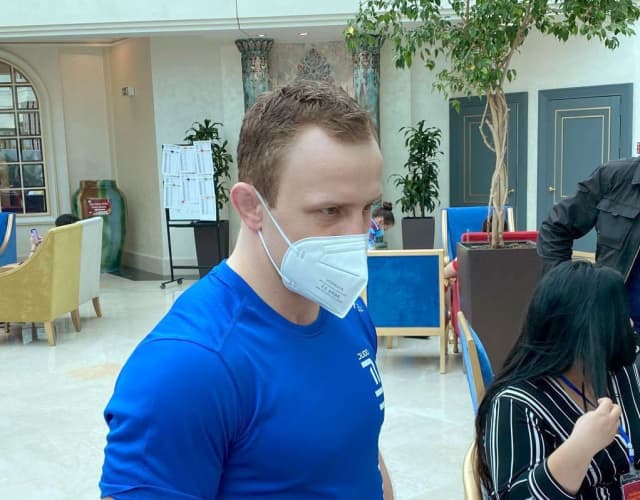 Rok Draksic has now started experiencing what it means to change his lifestyle and he definitely has good advice for athletes who may be in his position in the future, "First you need to try the experience as a coach and you need to feel it, you need to be passionate and think about it as a dream job. The road is long and you will have ups and downs. It is a completely different field from that we were used to as athletes, but if you are passionate and you work hard you will be successful. Everything is new! In this role you are like a big teacher, not only on the tatami with tactical, technical and physical training, but also with exploring other fields, such as psychology, nutrition, physiotherapy. You will need to adapt yourself to each one of the athletes. Judo DNA is the same, we all share the same values, but the athlete's judo style is different from one athlete to the next. If you are really passionate about coaching, one thing that won't change: you will feel the same adrenaline you felt as an athlete. So, if this is what you love to do, go for it, as I always said. This has always been my philosophy: work hard and the results will come."
Tomoko Fukumi of Japan was World Champion in 2009 in Rotterdam and remained world number one at -48kg for many years. Today she is one of the coaches of the Japanese women's team. Talking about her goal as a coach she explains, "Our goal is simple: it is to do our best! With the Covid situation we have restrictions and difficulty around practice, both at home and accessing training camps abroad, but our main objective remains to practise as much as possible and of course to win."
Talking about the presence of the Japanese team in Tashkent, she also added, "Maybe it is one of the last competitions for some players before the Olympic Games. Some of them will do more competitions but others will do some training only. What I can tell you is that Abe Uta is super excited to be here and to be ready for the Tokyo Olympics at home. We brought a team here to compete and improve their judo and adjust the last details before Olympic Games."
When you talk with Tomoko Fukumi, you realise immediately that she is totally embedded in her mission as a coach. Being an athlete was like another era. She moved on and today she is totally dedicated to her role and what she wants above all is to transmit her experience.
Current athletes are very clear that the focus has to be the Olympic Games in Tokyo, but seeing so many of them supported by former world class judoka is very powerful. Their empathy and understanding gives confidence to their teams and pushes the level higher and higher. 
We did ask athletes to think about their futures but to see beyond the Games is a distraction. Rustam Orujov (AZE) said, "My main and only focus for this year is the Olympic Games. I am testing myself here, checking my weight. I'll have a look at the details that I still need to adjust to be ready on D-day in Tokyo." Orujov's horizon is limited to Japan this summer and it's not the time yet to talk about what is beyond that point. This is an illustration of the different mindsets required to be a successful athlete or to be a successful coach. To alter that perspective is tough but some of the very best athletes have worked at it in order to pull that excellence into the new field of coaching. 
Rafael Silva (BRA), already a veteran on the circuit, with Olympic and world medals around his neck, is just beginning to open the door to a different future. "Travelling here was so long, but we all arrived in good shape and early in the day, so we have time to rest to be ready to compete. We don't have our luggage yet, but all is going to be ok." He laughs in the way only an experienced athlete can, safe in his knowledge that most setbacks can be solved. "You know, we are at the beginning of the year, so these first competitions, after the hard year we all had, are important, to get back to the rhythm we used to have and of course to gain points for Olympic qualification. I want to be there in Tokyo, once again. The important focus is to perform well and return to the competition pace I had previously."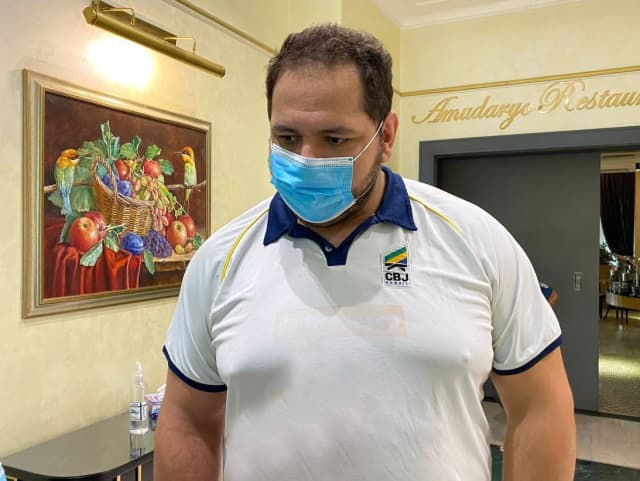 Despite having won two Olympic medals already, Rafael is motivated, "My goal is to improve one day after another. Resilience is the word, in order to be better than yesterday. To improve every day is my biggest motivation. After the Olympics I'd love to compete in one more world championships, but I'm already planning to put an end to my performance career and to find the best transition to a different working life. I definitely want to work in sports, but more in sports management and fundraising. I want to improve the sport. I will need to study a lot but all will be good." Maybe soon we will enjoy seeing Rafael take a role on the World Judo Tour that excludes his judogi!
The transition from being an athlete to being a coach is a big challenge, but for sure, our champions have the motivation and the capacity to face that challenge. It offers no mystery when you see who's sitting in the coaches' chair of the World Judo Tour events. You'll discover many well known faces, ones which used to sweat on the tatami. If they are not under the spotlights any more, they are helping generations of future champions to reach the top level. This is how it works, through transmission and dedication. For those who do not choose to become coaches, we find many in the blazer of a referee or a sports leader. The end of a judo career is only the beginning of a new one, which is as rewarding as the previous one.