At this point and if we start from the assumption that judo is immortal, there are three other unavoidable things: taxes, death and tests to detect the damn coronavirus. With the treasury part we are in order and more alive than ever! What's new, what's funny, because you have to laugh at these unhealthy times, is that we go to the doctor to get our noses poked with a newlywed smile.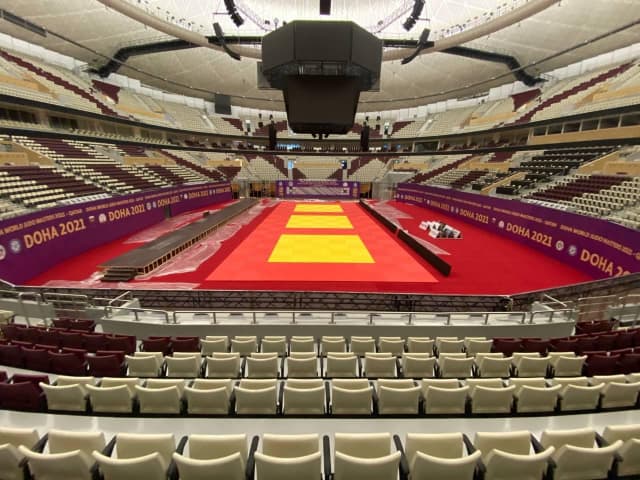 We do it with that lightness that gives the certainty that something good is going to happen. Something really great, which we call 'The Masters' (11th to 13th January), is in front of us and is really nothing more than the first international judo tournament of 2021. It is also the event that brings together the sixteen best judoka of each category. As it is an Olympic year and confinement deserves a strong response, Doha will be our line of defence, the Eldorado of combat sport par excellence. There, between dunes, sea and ultramodern skyscrapers, judo will open its most important year, for all that it entails. For the Tokyo Games, we have already said it, for the world championships in Budapest, for the appointments in Tel Aviv, Tashkent, Tbilisi, Antalya and Paris. It is a risky bet, a double or nothing with which we claim our right to live in freedom and according to our rules, which are the principles of judo.
That is why we are happy through the nose. That is why, since Cleopatra, Cyrano de Bergerac and the invention of glasses, never have so many noses been as happy as now. A swab inside our nostrils means that we are going to pack our bags, catch a plane and travel to some of the most wonderful cities in the world for work and our job is judo. It is through our sport that we make millions of people happy, starting with our judoka, true modern heroes, capable of sacrifices available to very few, to persevere when the going gets tough. For them, for all the fans, for all those who live for and by judo, who transmit values and offer education, we have the obligation to move forward, prepared and happy. For once, that happiness is located in our noses.