I am Meghan. I am 20 months old and the daughter of Szandra Szogedi. I was born without oxygen. Some of you know me already but for those who don't, here is my story.
At birth it took a while for me to react to resuscitation, which resulted in a diagnosis of stage 2 Hypoxic Ischemic Encephalopathy (HIE). In simple words, I have been living my life with a brain injury. During my first month, I was admitted to the intensive care unit for babies (NICU) and was on life support. I fought through that battle and now I am going to ask you to fight with me.
What does my brain injury mean? This type of injury can lead to several further complications, from different types of epilepsy to cerebral palsy and more. Unfortunately, I have 3 different types of epilepsy, with the worst one being infantile spasms. This particular one shuts down development and communication in the brain completely. It took me 10 months in the hospital with a lot of different medications to try and test before we found the one thing that controlled it: a ketogenic diet. I gained full control of my seizures a few months ago and have been, thankfully, hospital-free since then. It is nice, to say the least, not having tubes hanging out of me. I mentioned cerebral palsy (CP) too. Yes, I was diagnosed with that as well, but it comes as a package, usually diagnosed together, so we expected it. CP is a permanent movement disorder which, with different therapies, can be improved.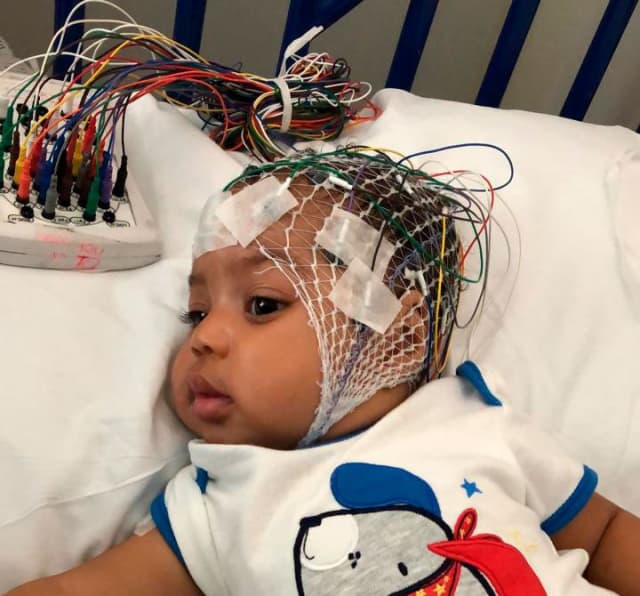 How does my brain work at the moment? Just imagine a bunch of electric cables connected wrongly, with some faulty cables among them trying to connect and just sparking without success. Nevertheless, now that my epilepsy is controlled, it is time to rewire my brain! Some small areas have lost cells permanently but all the good bits can still be trained and rehabilitated to bring the best out of me, to give me a chance to reach my full potential. I am hoping to be self-sufficient, like any person out there, one day.
At the moment I can't sit, crawl, walk or even hold the weight off my head, let alone play with toys. I am either laying on my back or my front all day, as I can't move, due to a lack of muscle tone. For feeding, I am strapped to a special needs chair and for my blood circulation to flow and my hips to stay in place, I am strapped to a standing frame. I rely on everyone around me to do the basics, for cleaning, eating and drinking. This has a huge impact on our family life too as my mum has to take care of me full time. She was a top level athlete, participated in the World Judo Tour and she is an Olympian. She certainly puts that same effort and determination into my development! However, there are certain things just out of our reach, like special needs therapies.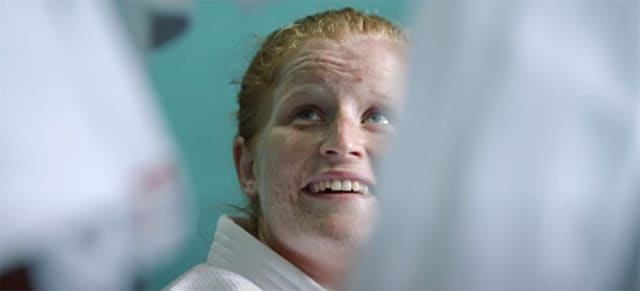 I could attend nursery at my age but they won't accept me with my current medical needs, as it would require a 1 to 1 nurse, which the state cant provide. Most children my age are running up and down being naughty and making a mess. I would like to do just that but I need some help.
The human brain forms by the age of 2-3 years, so I don't have much time left to connect the nervous system and encourage the best result for my brain and for my future. Here is where I need your help as these intensive neuro-facilitation therapies cost 'an arm and a leg,' with special needs equipment that comes hand in hand with it.
If you want to help me and my parents, just go there:
Szandra Szogedi used to compete on the World Judo Tour for Ghana and participated in the Rio Olympics. She has been also involved with social development activities for many years. Discover Szandra's project in Jamaica: