Germany, France and Japan claimed gold on the final day of the IJF Kata World Championships 2018 in Cancun.
The IJF Kata World Championships concluded on Tuesday Mexico with the Cancun Judo Festival set to turn its attention to the IJF World Veteran Championships, the third and final event in the Cancun series, from Wednesday to Saturday.
The world's premier kata event featured Kime No Kata and Goshin Jutsu following Monday's showcase of Nage No Kata, Katame No Kata and Ju No Kata.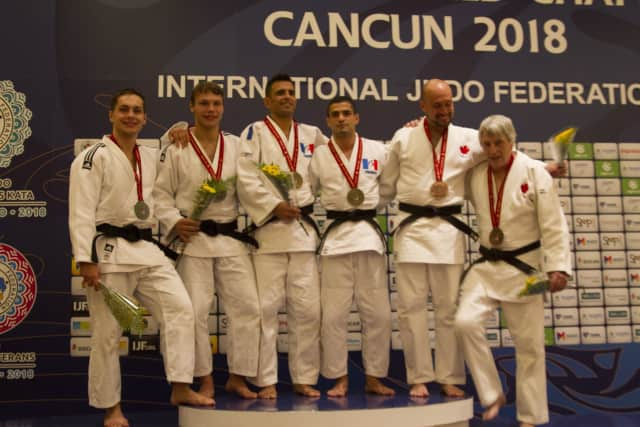 In the Kime No Kata Category 1 (age under 36) division the gold medals went to the French combination of MARQUES Gregory and BEGA Stephane (above) with a score of 522 points ahead of Netherlands and Canada.
In the Goshin Jutsu Category 1 division the title went to Germany's BERGMANN Sebastian and GOLDSCHMIDT Jennifer with 509.5 points ahead of Canada.
The Kime No Kata Category 2 (over 36) gold medals were awarded to TAKEISHI Kenji and UEMATSU Koji (below) of Japan who won with a points total of 576.5 in front of France and two Spanish pairs.
Both days of the kata competion unfolded live on the IJF YouTube channel as three mats were streamed live from Cancun.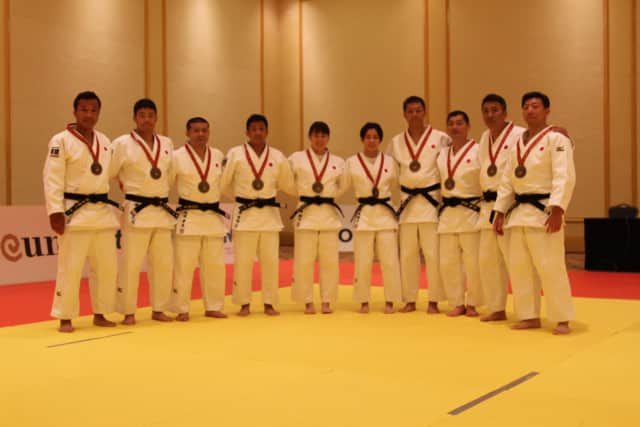 In the Goshin Jutsu Category 2 division there was more success for Japan as IKEDA Koo and SAKAMAKI Fumitaka were clear winners with a score of 579.5.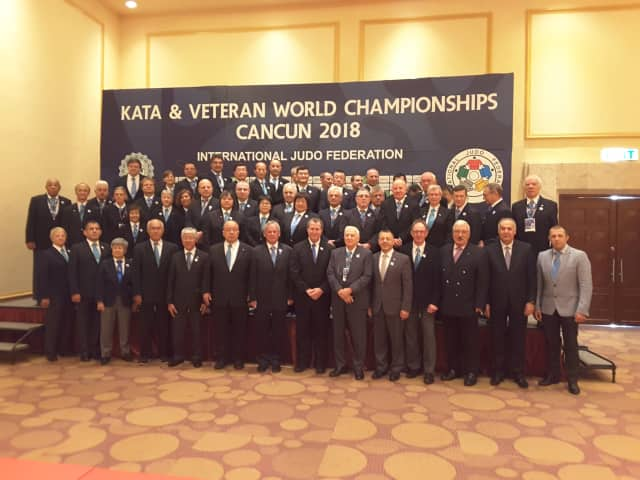 Watch the IJF Veteran World Championships on the IJF YouTube account from Wednesday to Sunday at www.youtube.com/judo
Pictures by Cees de Haan and Aurelien Brandenburger