The International Judo Federation's newest commission held its first meeting today at the Hilton Hotel, against the backdrop of the 2022 Baku Grand Slam. The New Technology and High Performance Commission, will tackle modern technologies and their application and implementation for the benefit of athletes, in order to promote higher performance.
The Chairman of the commission is President of the Azerbaijan Judo Federation and Minister for Digital Development and Transport within the Azeri government, Rashad Nabiyev. His position, experience and passion are driving this exciting project forward, bringing the worlds of national government and sport together in the best possible way.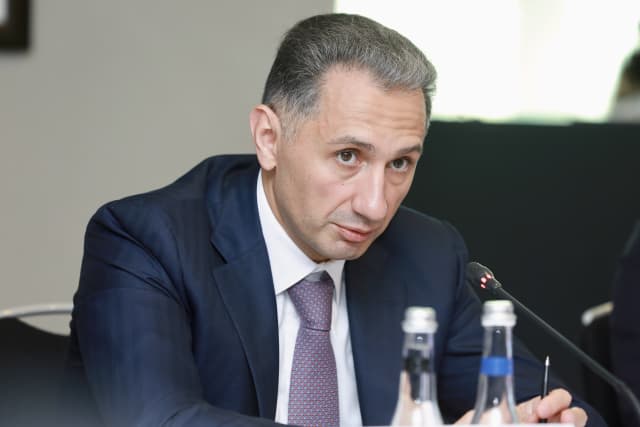 Mr Nabiyev welcomed those gathered, including Commission Director David Kevkhishvili, Commission Member Mohamed Elzahwy, IJF Director General Vlad Marinescu, Azerbaijan Judo Federation Vice President Rovshan Rustamov, AJF General Secretary Rashad Rasullu, IJF IT team members Saso Sindic and Simon Mares, as well as IJF and Azerbaijan Judo Federation staff.
"I welcome all of you, Mr Kevkhishvili, Mr Elzahwy, Mr Marinescu, friends, as we come together to launch our first meeting for this important, contemporary and also unique commission. It is essential that over time we define exactly why we are here and how we can support judo development with new technologies. In order to do that we need to set targets for our focus and how to implement our projects and ideas within our judo community but also linking judo to the broader context of life beyond the tatami."
The group discussion was largely centred around why judo must continue developing in this way. It is a necessary step to attract more people and grow the sport. Technology is judo's secret superpower, enhancing the entertaining value judo offers integrally. This is part of the NTHP Commission remit. How judo will do this is an exciting prospect, keeping judo in line with the growing technological world but spear-heading the sports revolution in the field. Influencing judo development and making judo the number one sport at national and international level, remains the goal of this commission and all others as part of the umbrella overseen by the IJF.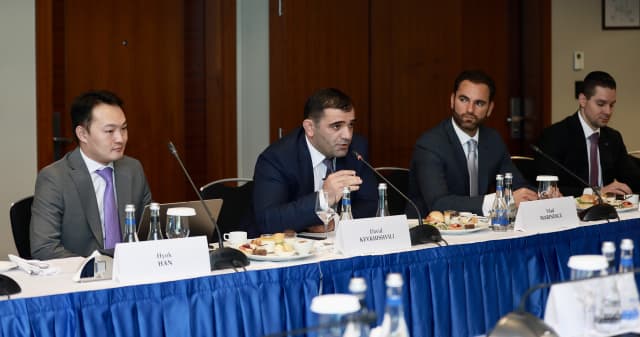 Mr Rasullu gave his reflections after he meeting, "It is great to have this first meeting for our newly established commission. The Azerbaijan Judo Federation is happy to organise the occasion here in Baku, a meeting which elicited such high level discussion. We are looking forward, as a federation, to working with our IJF colleagues and different stakeholders to develop new technologies in judo, to bring advantages for all participants, from coaches to athletes and referees. Overall we seek to increase the performance level and provide professional support for our discipline."
Following the meeting work will continue, focussing on the organisation of special events to run alongside the World Judo Tour calendar, while adding social events and linking with E-Sports as a whole new Avenue, as has already begun with projects such as the Minecraft Nippon Budokan edition.
The IJF NTHP Commission will seek to link with governments as well as all member federations. Government support is essential to ensure the smooth implementation of technological advancement within sport. The Chairman, Mr Nabiyev is ideally placed to link these two works and so the foundation is laid. The NTHP is already making its mark and the future is sure to arrive at high speed for judo!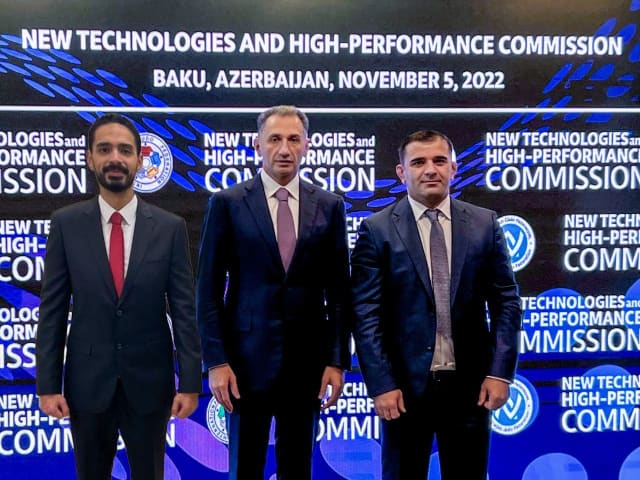 Vlad Marinescu said, "Judo today is developed by one of the most technologically advanced international federations. I'm very happy that the NTHP Commission has begun its work and will spearhead its direction, in collaboration with Chairman Nabiyev and all commission members, ensuring the continuing development of judo, apply technologies which can enable more efficient growth and management of our world Judo family."