The armies are for what they are, but since they have to fight, it is better that they do it on a tatami and with judogi. The Dominican Republic soldiers did so in Santo Domingo on the occasion of the 52nd edition of the Military and Police Sports Games, held at the capital's Olympic Centre.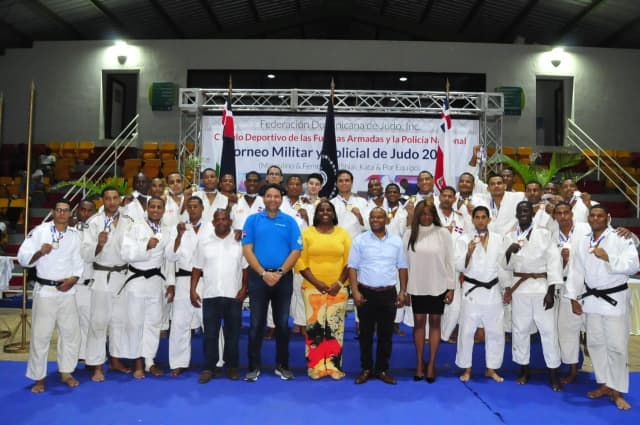 This time the Navy dressed up. With seven gold, six silver and four bronze medals, the sailors cut the wings of the Air Force, defending title and honour. With three gold, three silver and six bronze medals, the return to reality was a hard landing. It will be necessary to renew the fleet to snatch the title from the Navy. The Army was also unable to neutralise the landing and finished in third position with two golds, one silver and five bronzes. There was little distribution, little equality, those who sail the seas took most of the loot. 
Someone had to finish last and that someone was the Police, with two silvers and six bronzes. 
The Navy had prepared its strategy well and also won the men's and women's team competitions. It was a fully-fledged shipwreck of the other corps of the armed services. The Police managed to prevail in the kata modality. 
The conflict ended as it had begun, with greetings, smiles and future combat plans made for the next edition.