The Japanese are introverts, by culture and tradition. They are a people whose education highlights the preponderance of modesty, good manners and the absence of gestural aggressiveness. A smile can mean many things. Seeing the Japanese cry is something unusual, it doesn't happen every day. Seeing two shedding tears and a third holding theirs back is something exceptional, due to the scope of the emotional charge. If, in addition, they are famous judoka and trophy collectors, the tears are the prelude to a confession that is worth analysing.
That is why we have waited a few days before talking about the statements of Hifumi Abe and Joshiro Maruyama, because they were made hot and we preferred to cool them to understand the true importance of what was said.
Rivers of ink have been written about each of them and their match last Sunday to determine which of the two will attend the Olympics. The technical aspects of the marathon fight have been detailed. What was at stake and the opposition of styles have been commented on. But no one has spoken about elegance and we mean elegance in all its layers and aspects.
Victorious Abe's first. Yes, it is true, speaking well of the opponent is always easier with victory in your pocket. Things change when a twenty-four minute fight has been played, in which Abe had to dive to the depths of his judo, to gain strength from weakness, not lose the mental battle and then face the microphones exhausted, as if it were open heart surgery and without anesthesia. Then he collapsed, aware of the efforts undertaken to realise his dream of fighting for the title in Tokyo. His tears were, "the express recognition for all those who have encouraged and supported me for months," in that period in which doubts arise about the health situation, the level of the rival, the value of what was at stake.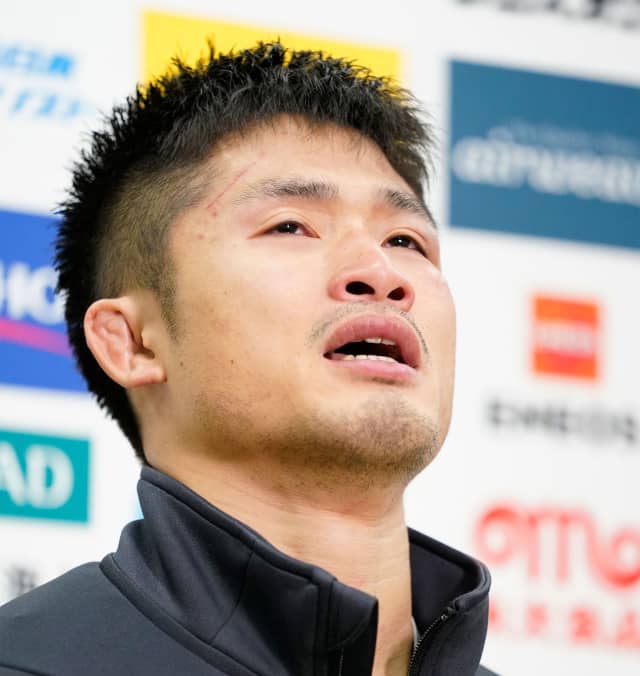 The elegance of the defeated, later. Maruyama indicated, in the first place, that he had, "reached an extraordinary level thanks to Abe, because he had pushed him to train more and better." The delicacy he had with his wife, who "for months has sacrificed for my selfishness." The finesse he showed towards Ono Shohei; Ono is the embodiment of elegance, the man who knows and applies all techniques with unmatched beauty, the champion that everyone wants to be like. Ono is Maruyama's senpai and this requires an explanation for those who do not know Japan.
There, senpai (senior) and kohai (junior) represent an informal hierarchical interpersonal relationship found in organisations, associations, clubs, businesses and schools. The concept has its roots in Confucian teaching and has developed a distinguished Japanese style, ultimately becoming part of the country's culture. It is a very important matter in Japan.
For months, Maruyama has trained with Ono, who also witnessed the match. Ono, always statuesque and impassive, is also flesh and blood and was visibly moved.
The elegance, at last, of Kosei Inoue, the coach of the national team. He is a special exception because his brilliant record has delivered the opposite effect of what is often seen in other sports. He is a close man, easy to access and who does not hide his feelings. Famous were his tears when he revealed the names of those chosen for the Olympics. They were tears of sadness for those absent because the pain is unbearable when a dream is broken into pieces. Inoue attended the match with regret because, as he later stated, "I would like both of them to participate in the Olympics. It is not possible, but I know that Abe will compete with the spirit of Maruyama. Now, I hope that Japan will fight fiercely, responsibly and conscientiously. "
Almost no one speaks like this today, emphasising the values and principles of an ancestral education reinforced by judo and ignoring the expectations of victory and the potential number of medals.
That's how things are in Japan. Abe and Maruyama have sacrificed everything to bet their fates on a card. They have done it with determination and class, as if they had waited a lifetime with the certainty that this moment would come. Those twenty-four minutes are already part of the history of sport, a life of sacrifice for a few instants of agony and liberation, interpreted with a style that never expires. We call it Japanese elegance.
All images copyright AJJF