Talking to Florin Daniel Lascau carries danger because, as he is a walking encyclopedia, he can lecture for hours and we run the risk of being late everywhere. Therefore, to avoid setbacks, we ask the question that interests us five minutes before the Tbilisi Grand Slam draw begins and Daniel, in addition to being a good conversationalist, shows that he can also be prompt when there is a temporary urgency.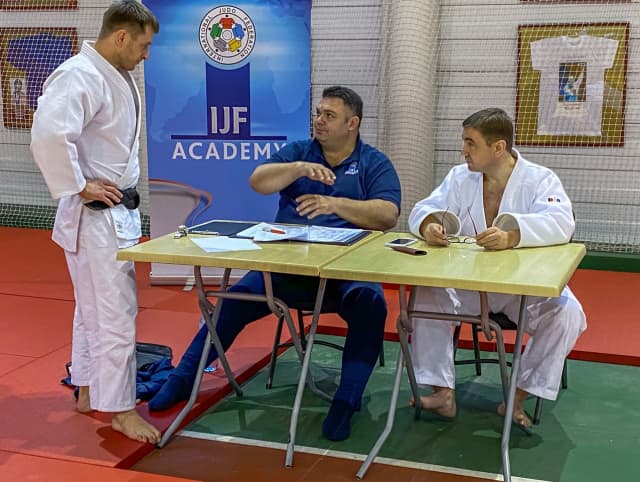 The question is apparently simple and has to do with technical matters, that is, with the quality of judo that has been practised at the highest level for a year.
"It is evident that we have not attended the best fights of the century," begins the IJF Sport Director. "It is normal in an abnormal period. What strikes me is that both the national federations and the athletes have known how to adapt well to an extraordinary situation."
Daniel is clear about it: physically the judoka are in exceptional shape. "There is no doubt about that," he says. "Another thing is judo. No-one is surprised that we do not see the best judo of our lives. That said, I am convinced that when the Tokyo Olympics arrive, we will see the best possible judo, given the circumstances."
For Daniel there are countries that are ahead of the rest, "Japan first! We checked it in Tashkent. They are well trained and ready to fight. Then there are three countries that are also ahead of the rest: South Korea, Mongolia and the French women's team. Then there are very interesting cases, like, for example, the women of Serbia."
Daniel likes statistics. He writes everything down himself in a notebook that accompanies him everywhere. He has a calculator in his head and his notes translate into consistent conclusions. "The world ranking is a pretty good barometer for the level of each athlete for a two year period. Things, in general, are what they seem and of course many of our assumed certainties are correct, until the Games come, because that is another story and there are no certainties to rely on in advance there."
There is one minute left for the debut speech of the draw; Daniel gets up and while putting on his jacket, ends the talk with a substantial piece of information. "What is happening now is fascinating because there is a great mix of veterans and youngsters. Be careful, though, these young people are not in the process of full growth until the Games of 2024. No, they are knocking on the door of Tokyo and that is exceptional because of the quality and quantity of these young people, who want to become the best right now."
Thanks Daniel and sorry for not letting you talk longer but, you know, the draw does not wait.