It was the first time he had heard his country´s anthem from the top of the podium. A melody that sounded for him, in his honor, because it was the first time a Grand Slam Gold medal had graced his neck. Too many emotions for the day, he burst into tears, thinking of his family.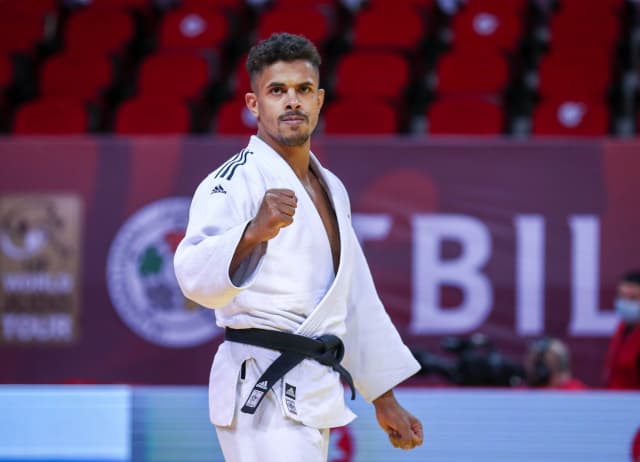 "I have thought about my wife and my daughter," says Sami Chouchi as the medal ceremony concludes. It is the second day of the Tbilisi Grand Slam, the Belgian is exhausted after a hard day, but when he speaks, the fatigue disappears.
"In the morning I was not quite well. I am a warrior, I never give up, and that has helped me focus and feel better little by little."
Chouchi fights in the -81kg category, one of the most competitive, with many candidates for the title. The Belgian is one of the best adapted to the global situation and has reached a tremendous level that allows him to rub shoulders with the best. In Tel Aviv he silenced those present defeating the local idol and World champion, Sagi Muki, in the first round, with an extraordinary ippon. There are not many capable of making the strong Israeli fly and crash to the ground, Chouchi did. Then followed up two weeks later with a medal in Tashkent, but the gold was still missing. That's another thing.
"It is true that I am in a good shape, I like what I am putting into practice on the mat, and I enjoy it. You have to have fun so that judo is more fluid."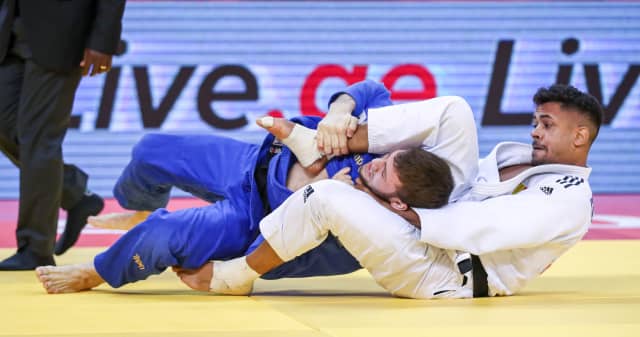 What flowed into Georgia were the ippons in Chouchi's race to gold. First, he got rid of the Russian Tepkaev. Any Russian is always a major obstacle, especially in the first round, even more so when you do not feel quite well. Chouchi won, more by will than talent. Talent came later, eliminating Icelandic Iura and Portuguese Egutidze. By then he was already advancing at cruising speed awaiting his semi-final with Tato Grigalashvili.
"He is my friend. Fighting him at home is something really special."
This deserves a separate chapter because Grigalashvili is more than just a friend. He is the world number three, European champion, winner of the Doha Masters and, for many, a favorite for the Olympic Games. To make matters worse, he fought at home and a Georgian at home isn't exactly a walk in the park.
"It has been an exceptional fight, I have enjoyed it a lot because Tato is a born fighter, like any Georgian, and he is also very good, very strong."
Victory in Georgia has a special flavor, especially with an ippon. However, the final hurdle had to be overcome first, Shamil Borchashvili. With an Austrian passport but born in Georgia, so obviously highly motivated. So much so that twelve seconds into the final he executed a waza-ari against Chouchi.
"What a fool I am, was the first thing I thought," explains Sami. "I know him, I knew what he was going to try and also how. And he got it. I had a few seconds to concentrate, forget what had happened and apply my strategy."
The plan was simple, attack and score. The Belgian had an appointment with gold and did not want to delay it. A brutal ippon, in the image and likeness of what was shown throughout the day, ended a tournament that seemed designed for him.
That is why he was crying, because victory in Georgia is for many, too complex a mission. Sami Chouchi wanted to hear the anthem of his country and think about his family from the top. Now he knows the taste of victory.