The words 'Georgian Judo' and 'fighting spirit' are nearly synonymous. Georgian judoka of all ages embody this spirit and go to great lengths to make their country proud.
The judo Olympic gold medal has a long history in Georgia: Shota Chochishvili in 1972, Shota Khabareli in 1980, David Khakhaleishvili in 1992, Zurab Zviadauri in 2004, Irakli Tsirekidze in 2008, and Lasha Shavdatuashvili in 2012. Many of them brought the gold home from the competitive -90kg category.
In 2021, the -90kg Olympic gold medal came home to Georgia once again; this time in the hands of 22-year-old Lasha Bekauri.
Lasha entered his first dojo at the age of seven, in his childhood village of Kakheti in the eastern region of Georgia. Rain or shine, he walked seven kilometres to and from the dojo every single day to his training. It was at this dojo that Lasha learned the foundations of the sport that would eventually become the foundation of his entire life.
"When I was a little kid, our coach used to bring me and my teammates here. We ran in the mountains in the summer heat and the winter snow. It was extremely difficult, but we knew if we did that, we would reach a very high level and would produce very big results."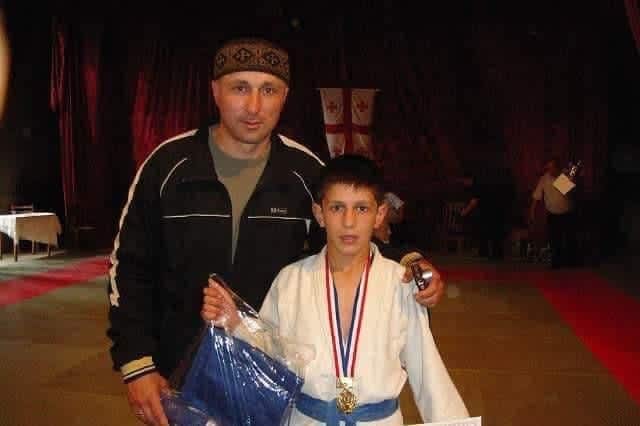 His humble beginnings instilled many of the judo values in him from a young age. One value in particular seems to shine through Lasha: modesty.
"I think it does not matter what kind of dojo you train in, if you have good conditions or not. The main thing was the goal and we fought for it and we have achieved this great goal. We – together! If I learned anything, I learned it from this village. This village is everything to me."
His first teacher, Kakha Tsiklauri, describes Lasha's achievement as a miracle for their people. "He performed the miracle of becoming an Olympic champion from this tiny room. With hard training, diligence and emotion he has really put our village, our whole country, on the map."
When he was 15 years old, Lasha moved to Tbilisi to join one of the strongest and most popular dojos in Georgia, Shevardeni, under his current coach Lekso Gviniashvili. "Many very strong judoka have grown up here, such as Varlam Liparteliani, Avtandil Tchrikishvili, Guram Tushishvili" Lasha shared. "I hope there will be many more great judoka here in the future. Everyone in this hall is my second family and my beloved coach Lesko is like a father to me."
The coaches noticed Lasha long before his arrival in Tbilisi, as he took part in many competitions in his region and became Georgian champion several times. We asked coach Lekso about his first impression of young Lasha, "The main thing I saw in him was a fighting spirit, striving for victory in his fights. I saw it in him and I liked it and I was sure he would achieve great results."
Lasha made his debut in international competition in 2016, starting well and with a steady stream of successes. After becoming cadet world champion in 2017 and junior world champion in 2018, he entered the senior competition circuit with a splash. At the young age of 19, he defeated the world number 1 in his category in a decisive final to take his first major senior title at the World Judo Masters. But he didn't stop there...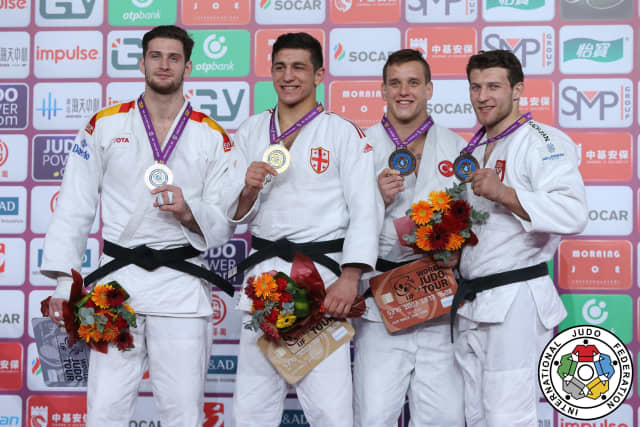 Fast forward to two years and one global pandemic later, the young Georgian continued his journey to his biggest challenge yet: The Tokyo Olympic Games. After the vital European Championship victory against his compatriot, Beka Gviniashvili, he secured his Olympic spot, but Lasha suffered an unexpected shoulder injury that nearly ended his Olympic dream.
"Before the Olympics, when Lasha got injured, it was a very difficult period," coach Lekso described. "For me the time seemed to have stopped before he left for the Olympics. We had to prepare him psychologically as well as physically. At one moment we even considered the case that he might not go to the Olympics at all."
"He could not raise his hand, could not use it at all," Lasha's mother Vika Tsiklauri shared. "For the last month he could not train, but there were very high expectations for the gold medal, because of his fighting nature; Lasha has such a fighting spirit. When he was competing at the Olympics, my heart was beating differently."
Ultimately, the decision of the head coaches was unanimous. They trusted him and Lasha justified their trust.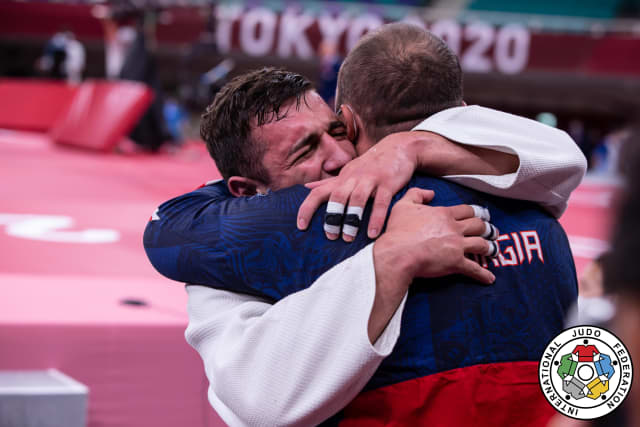 "Of course my life has changed a lot since the Olympic Games," Lasha said with a smile. Besides getting a mountain named after him, he has also become a national hero, is opening a new dojo in his hometown of Kakheti and was able to bring his grandmother home from abroad.
Judo has shaped Lasha's family in more ways than one can imagine. In fact, if it wasn't for judo, he would not have his little sister at all. "In 2017, cadet world and European championships were going to be held and I told my parents that I wanted a little brother. We agreed that if I won those two championship titles they would give me a little brother. It turned out to be a little sister but it is even better, I think."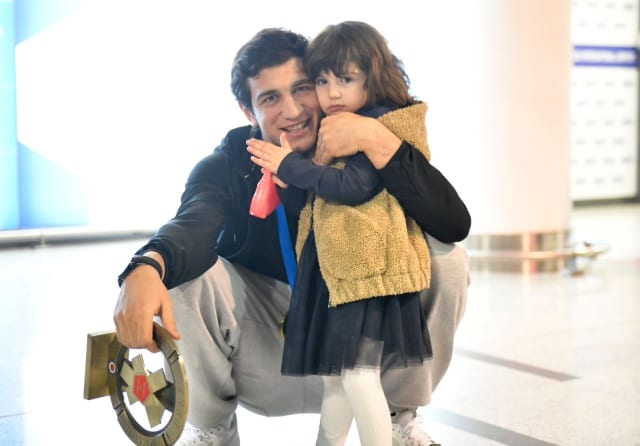 Having heard from his family and friends, we finally asked Lasha what his Olympic gold medal means to him, "Georgia means everything to me but the most important thing for me is that I come from this beautiful place, from Gudamakari. Our people are warriors and have always been distinguished by their fighting ability. I am very proud to be the first Olympic champion from these mountains."
The only things missing from his collection? A senior world championship title and a grand prix gold. Can he join Georgian judo legend Lasha Shavdatuashvili and complete his collection by adding a world title this October? Will he bring the prestigious -90kg Olympic gold medal home once again in 2024? With Lasha, it seems that anything is possible.