The 2021 Congress of the International Judo Federation was marked by the re-election of Marius Vizer at the head of the organisation. Elected for the first time in 2007, Marius Vizer now begins a new development cycle which will propel world judo towards a new peak.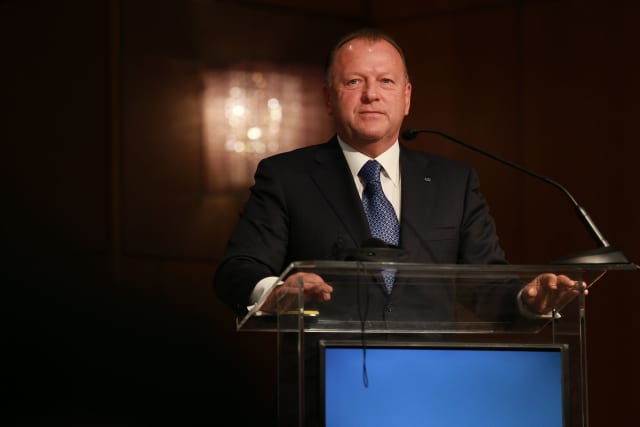 After the election, where attending members voted for him unanimously, Mr Vizer declared, "During all these years it has been a pleasure to work with all of you in peace, with friendship and unity. Those are the pillars of stable development. It was also an honour to work for the development of judo through discipline, respect and loyalty. Until now we have improved the judo level so much and have shared its values worldwide and we will continue to achieve great things together.
Thanks to the outstanding cooperation with the IOC, we will have, for the first time, a team event, including a refugee team, at the Tokyo Olympic Games this summer and for the editions to follow in the future. All of you can be proud of what we have achieved.
We have increased our media value and exposure. When we started the World Judo Tour in 2009, we faced a lot of challenges, but we were able to overcome all of them, because we were united and we will continue to be.
Together, for the next four years, we will do better and we will support the national federations and continental unions even more.
I believe that through unity, trust and solidarity we can raise judo to the next level. That is what we are going to do, starting from today."