MGM/UA Television and Tadmor Entertainment have acquired the life rights of world champion judokas Saeid Mollaei, born in Iran and now representing Mongolia, and Sagi Muki of Israel, and will develop a new limited scripted series based on their captivating life stories.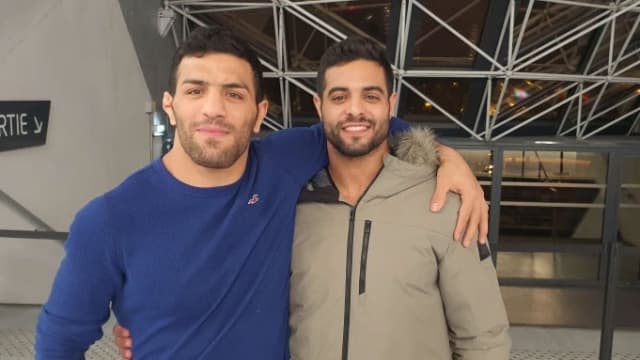 The project is being developed in collaboration with Mollaei and Muki as well as with the International Judo Federation (IJF), headed by President Marius Vizer, and will feature exclusive, never-before-seen footage of the athletes.
Logline: The incredible true story of Iranian Saeid Mollaei, one of history's bravest athletes and his friend Sagi Muki from Israel. Soon these two incredible judokas have the opportunity to meet on the tatami for the first time during the 2021 Tokyo Olympics. This is a story of bravery, friendship against all odds, and the true spirit of sport.
There is also a companion documentary about the duo currently in production.
IJF President, Mr. Marius Vizer said: "The story of Sagi Muki and Saeid Mollaei goes beyond a purely sporting framework. It is a model of the level of mutual respect and caring that human beings can achieve, combined with physical and mental excellence; a story of living heroes. We are convinced that their example can and must become a model for young people around the world. We are happy to work closely with MGM and Tadmor on this exciting project, which will give us the chance to bring to a wide audience the story of our champions, the values they apply to their lives and to give hope to millions of people."
Saeid Mollaei: "I am truly honored beyond words by the project. I am a sportsman and now I am a free man too. Through what happened, Sagi became my friend, as did many other people around the world. It is a fantastic opportunity to show that judo and sports are an amazing way to break barriers."
Sagi Muki: "It's my honor and privilege to be part of this extraordinary project with my dear friend Saeid. We want to forward the message that sport is above politics and we are all one family. When Saeid and I meet in the final, the first winner is already set: our friendship! I truly believe with the help of this project the second winner will be the understanding between our people"
MGM/UA Television President Steve Stark said: "Sagi Muki and Saeid Mollaei are both inspiring and groundbreaking athletes whose rivalry and impossible friendship has transcended the world of judo to captivate sports fans and hearts across the globe. We are thrilled for the opportunity to partner with our great friends at Tadmor Entertainment and the IJF to share their very emotional and life-changing story with the world."
Tadmor CEO Emilio Schenker said: "We are beyond excited to begin working on this unbelievable true story with MGM/UA Television's inspiring team, headed by President Steve Stark on this inspiring story. Together with the help of two of history's greatest athletes - Sagi Muki and Saeid Mollaei - and our friends at the IJF, we are confident that we will create a story that will inspire peace and unity."