Olympic champion -48kg Paula Pareto (ARG) had to settle for the bronze medal at the Montréal Grand Prix. In the bronze medal contest, she defeated Gulkader Senturk (TUR). Notwithstanding she's not disappointed she told IJF Media in the Mixed Zone.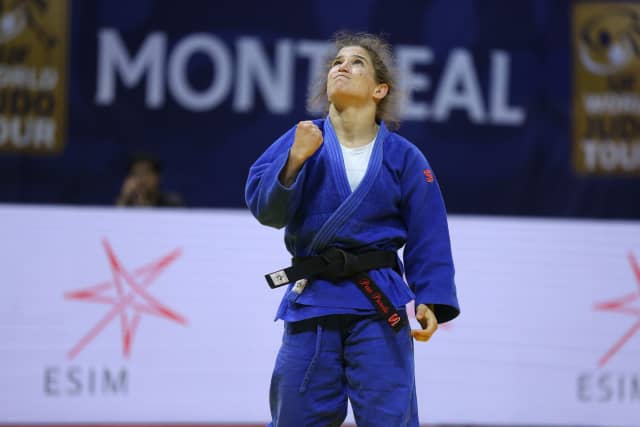 "It's not my favorite color of medal, but nevertheless I'm satisfied with my competition after the preparation I had. The Montréal Grand Prix was a tournament I couldn't really miss. In comparison with the majority of locations on the World Judo Tour, for me this was relatively close by, being on the American continent. So, I had to take advantage of this and participate although my preparation was not perfect."
With the IJF Worlds coming up end of August preparations for this important event are on schedule for the Argentinian who is a physician. "It will be a hectic period. I will go on training camp in Japan and have to juggle work as well, but I'm looking forward to the event," Paula smiles.