It is done. The cream of world judo has come to Doha to participate in the Masters, the first World Judo Tour event of the year. On this opening day, we want to take the temperature, find out what the main protagonists think, to see if there are things to improve, but above all, we want to know the state of mind that reigns in the environment. In general, we can say that it is a mixture of happiness to compete again, resignation for the sanitary measures and relief when seeing that everything happens with normality and professionalism. As for judo, everything is going smoothly; there is a very high level. It is seen that everyone has trained very seriously.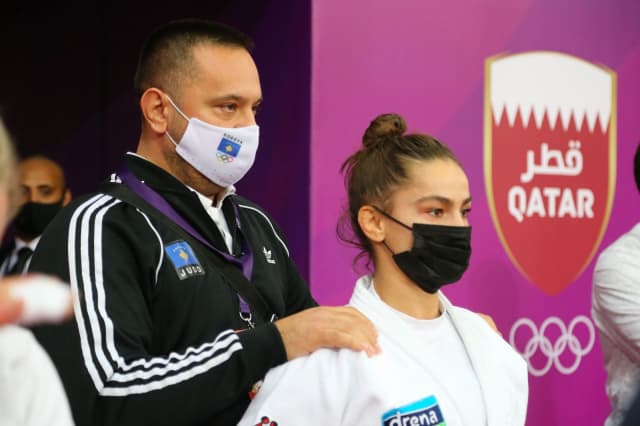 We start with the organisation, which determines the international standard of any event. We talked to Lisa Allan, IJF Competition Manager.
"I am super happy. The hall is beautiful. The collaboration with the local organising committee and especially with Mohamed Bouheddou, the technical manager of the event and his team, is amazing. They did a really good job.
So far we didn't have any positive Covid cases. We are all working in a healthy and safe environment."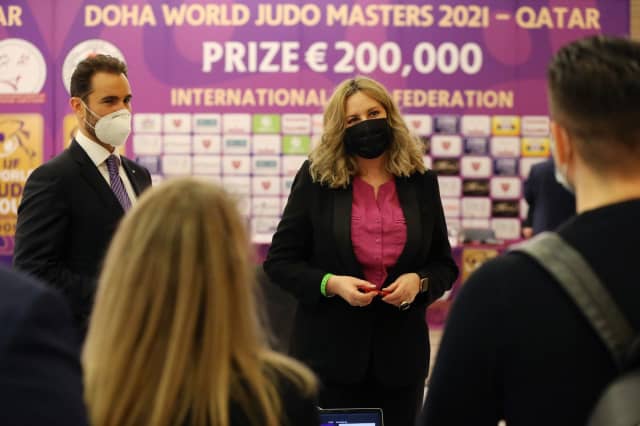 Mohamed Bouheddou himself, Technical Manager of the Doha World Judo Masters, confirms Allan's words, "It's a paradox because I'm both tired and fit. Everyone is really satisfied so far. There was no false start. I am serene."
Michel Huet has hundreds of tournaments behind him. You know what you're talking about when you say that, "the collaboration with the athletes and coaches is excellent. With the protocol in place, we can not touch the athletes, so for the judogi control, we ask the coach to help us. Some are surprised at first, but they are all here to help us. Everyone wants the event to be a success. Solidarity is everywhere."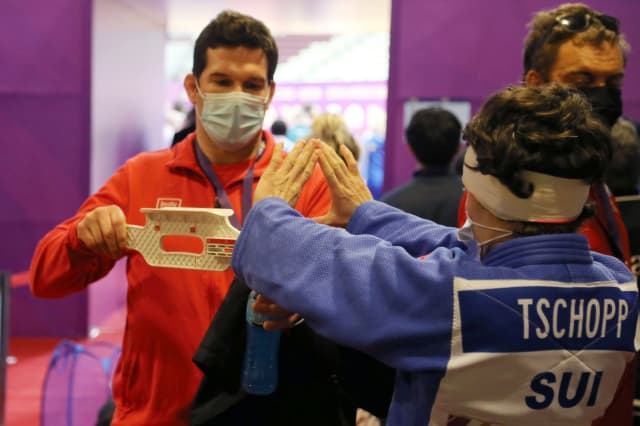 For his part, Vladimir Barta focuses on the competition and seems satisfied. "The Masters are really special. The top 36 are here so there is no easy match. There is a very close level. The physical preparation of all athletes is great. They have kept training. This is excellent. We are a full contact sport and despite the Covid, everything looks normal. Thanks to our judo education, we are used to being disciplined. Everyone just follows the rules.
Our judo family is strong."
This, in terms of organisation, is the result of months of intensive work, despite restrictions in all countries of the world.
It is the turn of the athletes and coaches, whose opinion is paramount, since they are the main characters of the story.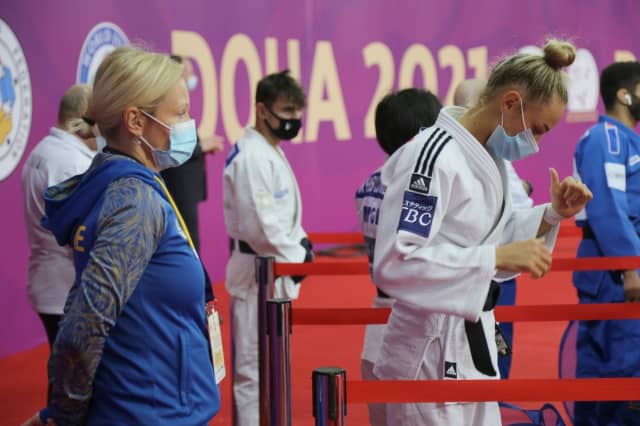 For Israel's Peter Paltchik, "The organisation is really amazing. It feels good to be here and my country feels really welcome. We shouldn't take it for granted, so we enjoy the hospitality. For me it's the third competition with the Covid protocol and it's still strange to me. My routine is totally changed from what I'm used to."
We have not found any judoka that says otherwise. Mission accomplished from this side. Finally, we have also chatted with the coaches and this is what they have told us.
Driton Kuka, Kosovo coach said, "It's good that we can do our job. We can not expect a normal life right now, so we adapt. The IJF managed to do it."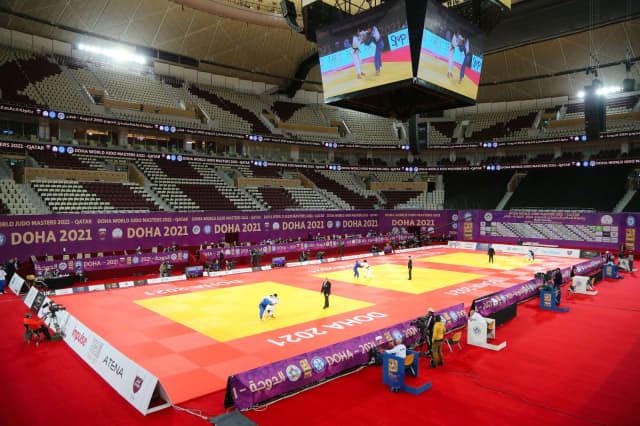 Larbi Benboudaoud, coach of the French women's national team thinks the same.
"It's so good to be in Doha. Still a bit frustrated because it's a new event and we can not go outside of the bubble, but everyone is here. We are hungry for competition. Uncertainty was difficult to live with over the past months but now we are back."
As for Nicolas Gill, head coach for Canada, "this is the first event I have participate in since the beginning of the pandemic. Honestly, I don't see much difference when it comes to what's going on, on the tatami. The 'beauty' of the Covid situation is that it forced us to rethink our lives and our way of working.
Of course, the protocol is strict but it is totally fine. We are getting used to it."
In short, there is satisfaction, excitement and the desire to return to what was before, when you only had to worry about working, training and fighting. Now that things have changed, it's nice to see that the spirit is the same, even with a mask.