Doha has been more than a Masters and much more than the starting gun of the judo season, because the previous analyses are over. There they fought and we saw those who were above the rest, who surprised and who disappointed. With Tel Aviv as the next stop and Tokyo in the final spotlight, Doha was a first chapter of how things are in the world of professionals. We start with women.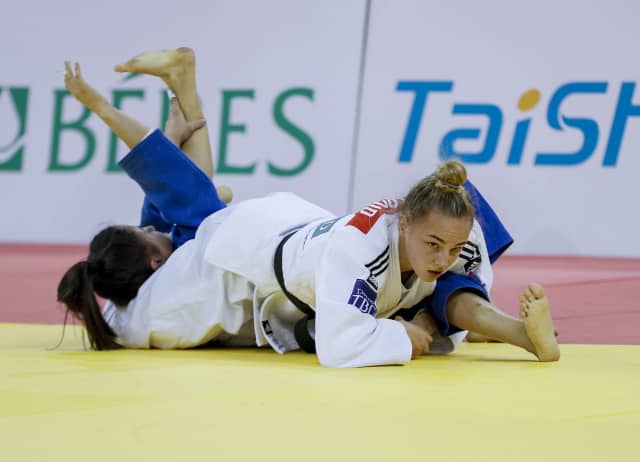 Daria Bilodid has a problem. The Ukrainian no longer looks the same because, in addition to the always effective Japanese contingent, the figure of Distria Krasniqi has emerged, who is by no means a stranger, 25 years old and with a bag of medals. What happened? Well, Krasniqi has changed dimension and already wins more tournaments than she loses, which is just the opposite of what happens with Bilodid, who has been paid bronze in Budapest and Doha, which explains her tears. We know that she cries when she misses. For this reason, a possible confrontation in Tel Aviv between the first two of the ranking would lay the foundations for what could happen in Tokyo.
Something similar has happened at -52kg, but in this case, it is partly the fault of the media. There was so much desire to see veteran Majlinda Kelmendi opposite newcomer Abe Uta that everyone forgot Amandine Buchard. The Frenchwoman has been world number one for more than a year. She has won in Hungary and Qatar and defeated Kelmendi. Abe was absent on both dates, but fate no longer seems like a thing of just two because there is a third in contention.
Canada has created a kind of sandwich at -57kg. Jessica Klimkait is the new world number one and her compatriot, Christa Deguchi, the current world champion, is number three. They are the bread. Between the two, the butter, is the Japanese judoka Yoshida Tsukasa. The fourth in the ranking, which would come to be the salad, is the Kosovan Nora Gjakova. Between the four they bring a mountain of medals and they know each other perfectly because they often coincide in semifinals, finals and bouts for the bronze medal. There can be only one Canadian in Tokyo. The other two will be safe, unless a mishap arises. Behind, on the lookout for any mistake, there is a platoon of rivals who will not ignore any opportunity, such as Cysique, Monteiro, Karakas or Nelson Levy.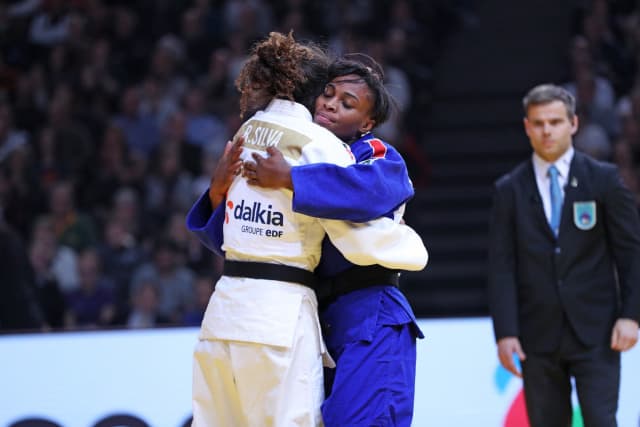 None of that happens, however, in the higher categories. Having seen what has been seen in the last few appointments, no-one seems to be able to stand up to Clarisse Agbegnenou. The Frenchwoman is unrivaled at her level since 2019, which points to a gold medal in Tokyo, but, of course, in judo you never know. What we do know is that her opponents will have to improve a lot to put the world champion in a bind. She is hunting for the only title missing from her formidable record.
The situation is interesting at -70kg because, although the world champion and leader of the ranking is the French judoka Marie Eve Gahié, her latest results open a range of possibilities for her opponents. Out there, there is a lot of talent and a lot of veterans with ample capacity to give more than one dislike. There are the Dutch, frequent medalists, Van Dijke and Polling, who fight for a place in Tokyo, making them especially dangerous because they will fight with all their arsenal simply to travel to Tokyo. The Japanese are not dominant in this category, but they should never be ruled out and, for the moment, their best assets are Ono Yoko and Arai Chizuru. Then comes the battalion of those with a lot of experience, medals and the desire to offer a major surprise in Tokyo. They are Conway, Pérez, Bernabéu, Rodríguez or Polleres.
France is comfortable with its women's team. In addition to the aforementioned Agbegnenou and Gahié, there is a third world champion, Madeleine Malonga. She is, in the image and likeness of her two colleagues, the first in the world ranking and wins easily. With all due respect for others and, knowing that judo is not an exact science, to this day the French woman does not seem to suffer from much competition.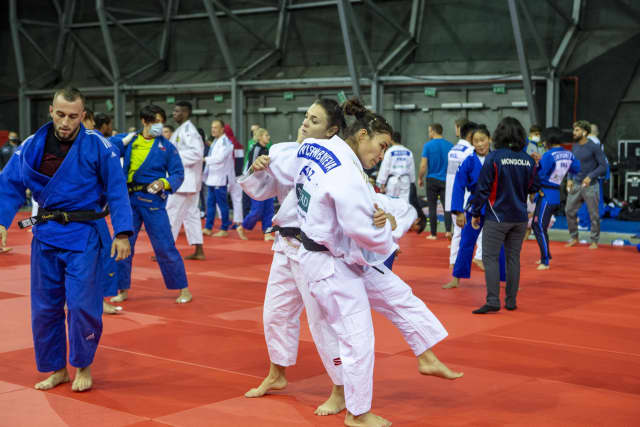 A Japanese woman reappears in the heavyweights, the young promise Sone Akira. She is the future of Japan for her youth and talent. However, for obvious health reasons, she has not participated in major World Judo Tour tournaments for more than a year and we do not know her current form. She will need all her repertoire and cold blood because she will have very experienced women in front of her, starting with the Olympic champion and current world number one, the Cuban Idalys Ortíz or maybe the young French athlete Romane Dicko, who brings excitement in her bag and a desire to enjoy new heights. 
This is how things are in the always fascinating game of predicting the future in a sport as uncertain as judo. In such a strange year, with so few tournaments, all are vital and almost all the favourites will be at all of them, because they have to compete to see if they have room to improve, to know the level of others and to accumulate points and secure a ticket for a plane bound for Tokyo. In Tel Aviv we will attend the second episode of this exciting series.