Dr Lisa Allan is the IJF Events Director and ultimately it is her responsibility to ensure all competitions on the World Judo Tour run safely, smoothly and professionally. With the high pressure of the last months leading up to the Tokyo Olympic Games now well behind us, Lisa's gaze is firmly set on the 34 months between Zagreb and the 2024 Games. The pressure may be different but the remit is the same.
On day two of the Zagreb Grand Prix Lisa offered her view, "From my perspective, the first point is that this venue is really wonderful. It has scale but also works beautifully in terms of keeping all the working areas in close proximity, like the warm-up area, the PCR testing station and the field of play. There are exceptional sight lines all around the arena and when we have our spectators back this event will regain that electric atmosphere it so deserves to enjoy."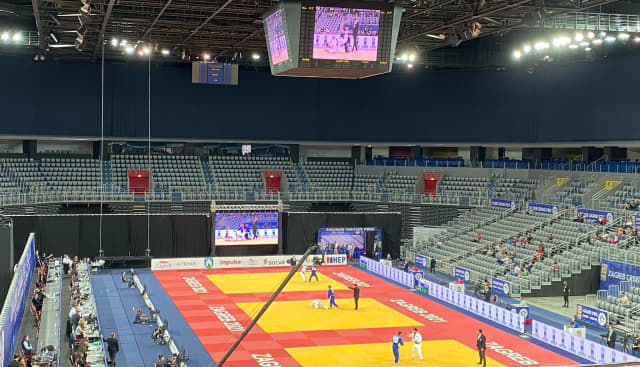 "Zagreb has been a staple on the Tour for some years and the organisers are well versed in solving challenges. With Covid managers in place from all delegations as well as the IJF medical and Covid team and our strict testing and bubble protocol these challenges are managed seamlessly within the competition context.
Thinking about what's next, October is a really busy month, with the juniors in Olbia, the Paris Grand Slam and the two world level events in Lisbon. The calendar is really coming back to life and that's great for judo. Not all events are staffed, contested or attended by the same people though and so we have to continue to work hard, staying vigilant with the highest priority being to keep the whole judo family safe. We are continuing to monitor Covid statistics in order to apply rules sympathetically while maintaining the highest standards of hygiene. We are looking forward to being able to reduce some of the Covid protocols in the coming months but this will be done cautiously.
In terms of today's judo, there's such an interesting combination of young athletes and coaches working alongside seasoned judoka who have been around for two Olympic cycles or even longer. I have been particularly impressed by Kelly Petersen Pollard (GBR) and her positive attitude in contests. She's strong and looks confident with her own plan. Her win in Bosnia last week and then following that up in Zagreb at the next level up is quite something. I'm looking forward to seeing her on the rest of the Tour as part of a strong generation preparing to take over in Paris."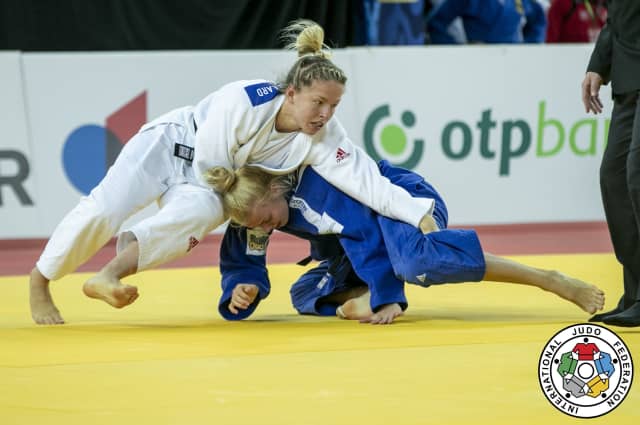 "Victor Sterpu (MDA) also stood out today and walking away with a silver medal may not be what he had hoped for but he was so dynamic and enjoyable to watch. I'm sure that at only 22 years of age his career has a lot more to offer."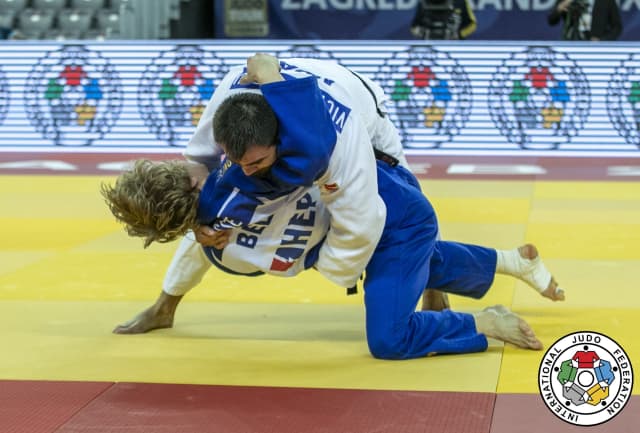 "I was intrigued by one story today as I noticed the Dutch National Coach Michael Bazynski working with the exciting Geke Van Den Berg at -63kg. In round two Van Den Berg faced Nadja Bazynski (GER), Michael's daughter and this must have presented him with some heartache. As always, judo won in this situation and Michael gave the mat-side chair to his colleague for that contest, in order to not run the risk of disappointing either judoka, both of whom must understand his dilemma. Fair play shows itself in these situations and I'm always proud of the community in which we work."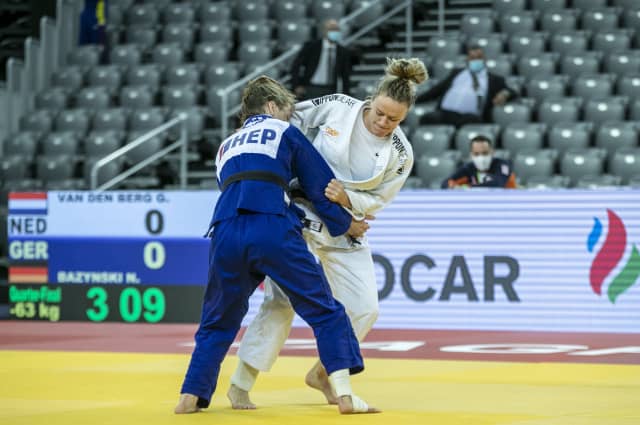 Tomorrow sees the return of the heavyweights to the World Judo Tour and all contests can be followed live online.