Everyone has passions but from time to time we also have surprises, pleasant ones. We're back from two weeks of intensive work with the Budapest Grand Slam and the Zagreb Grand Prix; it's hot and we're tired. But sometimes amazing things happen, like Irakli Khmelidze, a fan, the fan!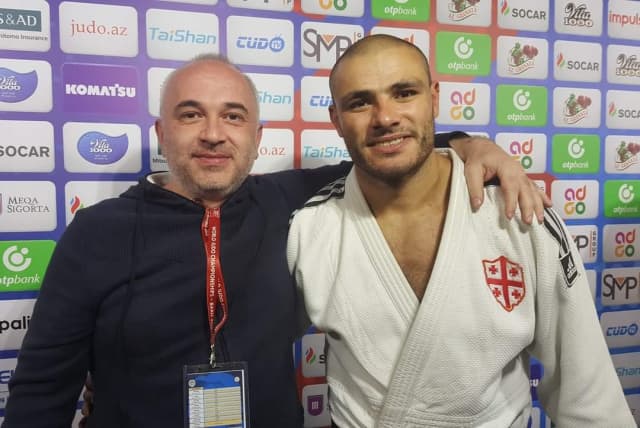 Irakli is in love with sport in general and judo in particular. We have discovered him thanks to his tenacity and good will. We couldn't pass up the opportunity to interview him. Here comes, without complexes or barriers, a lover of judo in all his splendour. 
Where are you? 
I am Irakli Khmelidze, 48 years old, from Tbilisi in Georgia. I have been living in the capital of Georgia since I was born, which I am very proud of. Until 2015, I had no contact with judo at all. 
Tell us about your life? 
After graduating from university, I worked for a short period as a journalist in the leading sports newspaper of Georgia and then I managed my own small business for quite a long time. 
Of course, I loved judo very much, as well as sport in general, but I couldn't pay much attention to it because of my business. 
In 2004, when Zurab Zviadauri competed in the final at the Olympics, I was in my car on the way to a buyer and I learned about his victory only later. It was the same in 2012 during Lasha Shavdatuashvili's Olympic final. I could not watch the live coverage. 
In 2015, the business did not go as well as before and I was forced to close it down. The Georgian Judo Federation is 5 minutes walk from my home and I really wanted to go there. So I ended up in a completely unfamiliar situation for me with absolutely unfamiliar people. 
The big Georgian judo family received me very warmly, as they saw my immense love for their sport; just everyone from the president to the doorman. It was really unbelievable to find myself amongst these legends. 
People who seemed to me at an unreachable distance before, slowly became my friends. I will not list names but I will say that I am very proud and happy to know and be friends with those great stars. The Georgian judo family is extremely friendly, it's truly an amazing thing, something I've never seen in my life before.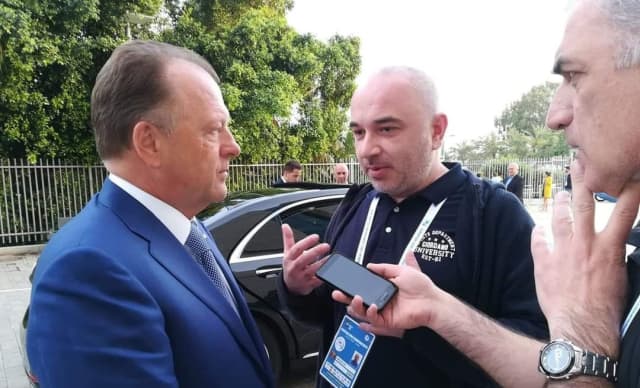 Are you a judoka? 
I have never been a judoka, nor have I ever worn a judogi, but we Georgians, like many other cultures, have wrestling in our blood and the love of judo probably followed me unconsciously from birth. 
If until 2015 I had no idea about the judo throws, today I know all of them: 68 nage-waza techniques plus 32 in katame-waza. I live with judo, I know all the rules, I know all the documents of the international federation. I am interested in everything and try to watch all competitions. 
Sometimes people are surprised asking how I can watch a competition right from the morning to the last second of the final block, but my answer is simple, "you will never understand this without being crazy about this sport."
My love of judo is so immense that I travel all over the world out of my own pocket, attending judo tournaments. Nobody finances me, although the Georgian Judo Federation kindly did a couple of times. There is no son or daughter or any relative involved in judo for me to have a special interest in attending those tournaments. 
I have no expectations, no hopes from that, just nothing. It's simply that I love judo very much, from its values, its principles, its spirit, to the unprecedented unity of the international judo community. It is amazing, no words can describe this. 
Who are your favourite judoka? 
I know many contemporary judoka of the world in person, not just Georgians, who are all my younger friends, but just everyone. I know the birth years of almost every judoka in the world and for many of them their birthdays. Who has a right stance, who stands left? Because of that, almost everyone who knows me calls me 'Irakli Khmelidze - Judobase.org.'
As for my favourite judoka, Teddy is the greatest of course. Besides my Georgians, I like superstars from the past: Yasuhiro, Saito, Driulis, Sun Hui Kye, Ingrid, Ulla, Douillet, Dongmei, Gella and many others. My most beloved one is definitely Yarden Gerbi, though, she is my idol.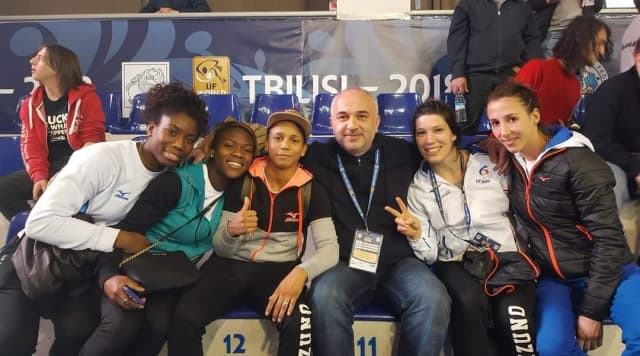 Do you like our prediction game? 
Of course I like the Prediction League. I try to play every competition and to be as successful as possible, but it is getting harder each time to win as there are a lot of high quality players, who know judo at the top level. I would like to say a special thanks to the IJF for running this project. 
Give us your prediction for the next world championhips? 
I never make a prognosis in advance, until I see the draw sheets. It's three months before the Tashkent World Championships and no-one knows what kind of line-ups will be presented there. 
Irakli, thank you very much. By the way, next time we see you, we will ask you for predictions whether you like it or not and we will do it in a lovely Georgian restaurant, so you will not have an excuse to change the subject!