"My father beat my mother and my stepfather too." The protection of children comes first and forever. Virtue is born out of necessity and when the life of the most beloved is at stake there is nothing more necessary and virtuous than a mother.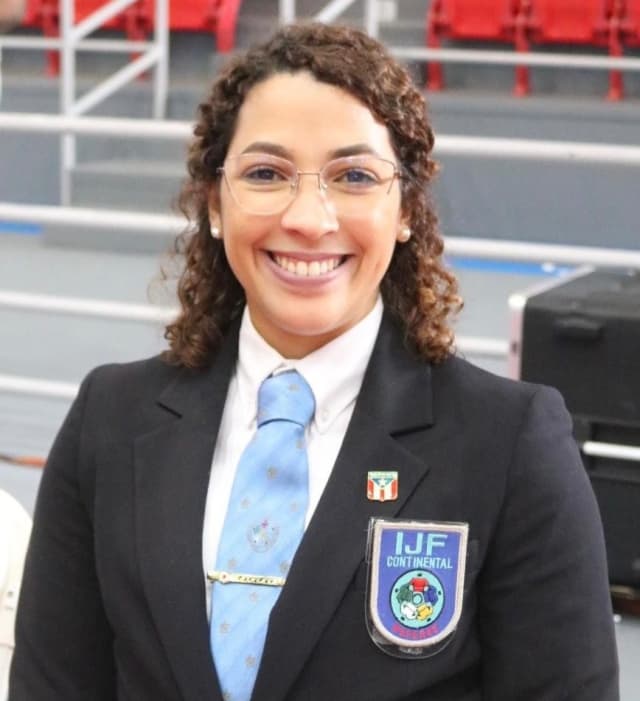 Doli Delgado is a state official in Puerto Rico. She has also been a battered woman. When a woman has children, the logical fear is that the beatings will reach them. A mother is a shield, a palisade, and does everything possible to preserve them.
She has four daughters. The oldest lived and grew up with her father, the only one who did not raise his hand against Doli. Then came the twins Claudia and Gabriela, and later the youngest of the family. The one who speaks and tells us the story is Claudia.
People react differently to fear. There are those who remain paralyzed and unable to react. Others move mountains and the most vulnerable find solutions. Doli's was forcing her daughters to learn judo to defend themselves. "We were 8 years old and we didn't want to do judo," says Claudia, "but my mother insisted and didn't let us choose. She was so right, but we understood that later."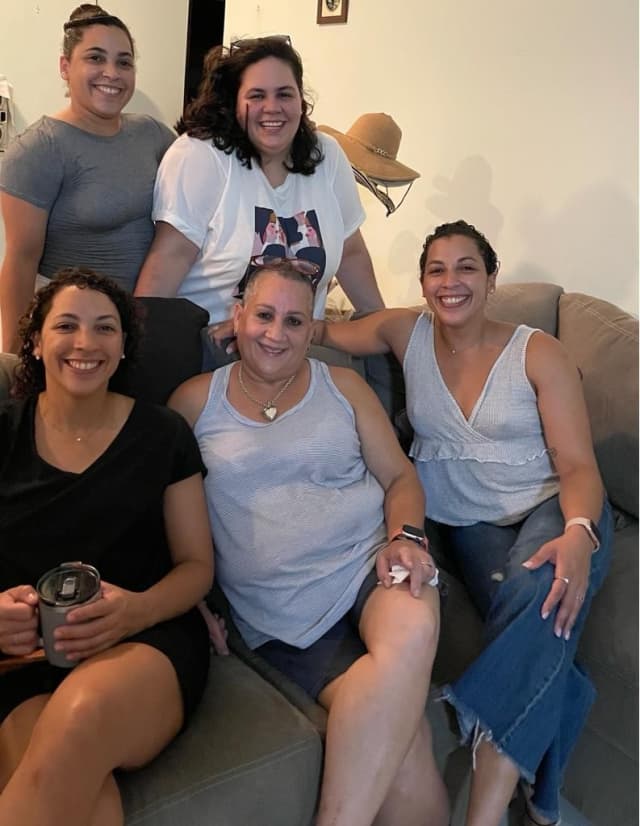 Later meant four years and the twins Claudia and Gabriela did not enjoy much because they trained with the elders. The two suffered, but could not attend the class reserved for the little ones because Doli's work hours did not allow it. Both had a bad time, worse still at home, because the stepfather beat them, and he did it with their judo belts.
The samurai has a katana, the soldier a pistol, the writer a pen, and the doctor a stethoscope. They are distinctive signs, they are the essence of what they are and do. The judoka has a judogi and a belt. There are few things worse than spanking a child. To do so with the instrument of your work is to increase the degree of the abject.
"When we were 11 years old, one night, my mother told us to put some clothes in a bag and to get into the car without making noise. We left home, never came back, and never saw our stepfather again."
A year later, judo stopped being an obligation and became a passion. The twins were finally able to come to the dojo at the same time as the children their age, and found that they were superior to the others. So much training with the elders produced its effect and the twins became the best judoka in Puerto Rico. There was something else, something fundamental, the dojo became a refuge. "We made friends and for an hour or two we were in a protective bubble and away from all kinds of violence."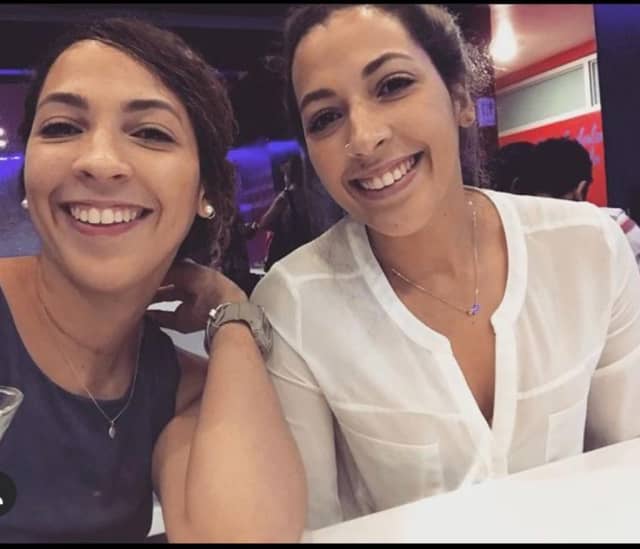 Doli's great victory was that her daughters were never beaten again and, finally, they were able to build a normal life, study, play sports and have friends. Normal, but not when the devil is at home.
Everything is a matter of will. "My stepfather once tore up a fifty dollar bill, which is what my mother had saved for my sister and I to participate in a tournament. My mother spent all night gluing the pieces together so we could sign up. That's my mom."
Gabriela is now in the military and Claudia works in a bank. The first has put judo in parentheses, but Claudia has never left it. Instead, she has had to evolve. "I injured both knees and one elbow." Three operations later Claudia already knew that her horizon was no longer the same because she could not compete. "I have won international medals in the lower categories. That's over, now I do something else."
She also does that other thing in a dojo and on the tatami, but now she is not wearing judogi but a suit and tie. Claudia is a referee. "They have been years of sacrifice because I was studying at the university and had two jobs. One of them in a bar and I was finishing late. In the morning I was going to referee competitions."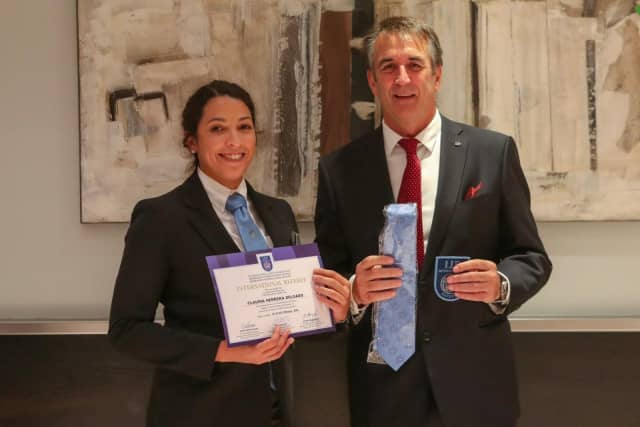 The thing is that she enjoys it because she participates and observes how the dojo is now the refuge of other children. "There is a lot of violence and a lot of drug problems. Judo is a lifeline. It has been for me and it is for young people today."
Today it is Claudia who recommends the practice of judo. With the passage of time and while becoming an adult woman, Claudia has also understood that judo is not just knowing how to defend oneself. "In the dojo we learn values, such as courtesy and respect. That is important because they are valid for the tatami and everyday life. What I like the most is the bowing after the fight because that is modesty and I feel very identified with that."
Claudia doesn't like to enjoy alone. Judo is an individual sport, but there is an opponent, there are teammates and there is a referee. Everyone does what they have to do, but they do it together. Today Claudia's classmates have changed and so has her situation.
At 28 years old, Doli's daughter obtained her diploma as an international referee during the seminar organized by the International Federation in Malaga last weekend. An exam in real time because in addition to the theory there was practice during the senior continental tournament. "It's another level", explains Claudia, "now the really good things begin. I have managed to get here and I don't want to stop, I have a long way to go."
Claudia's dream is to referee at the Olympics. If that happens, Claudia will invite her mother because "I promised to do so." Time will tell, but for now we already know many things. We know that the only mistake made by Doli is to be wrong in love. We know that she saw Judo as the solution to her problems. We know that the solution became a school of life, hobby, passion and vocation. The rest, what comes next is a mystery, but we know that Claudia will enjoy it, Doli too.