There can be only one left and that's the problem. The rest are words, feelings, expressions of joy or anger, but in the end, the result will always be the same because in judo the rules are like this.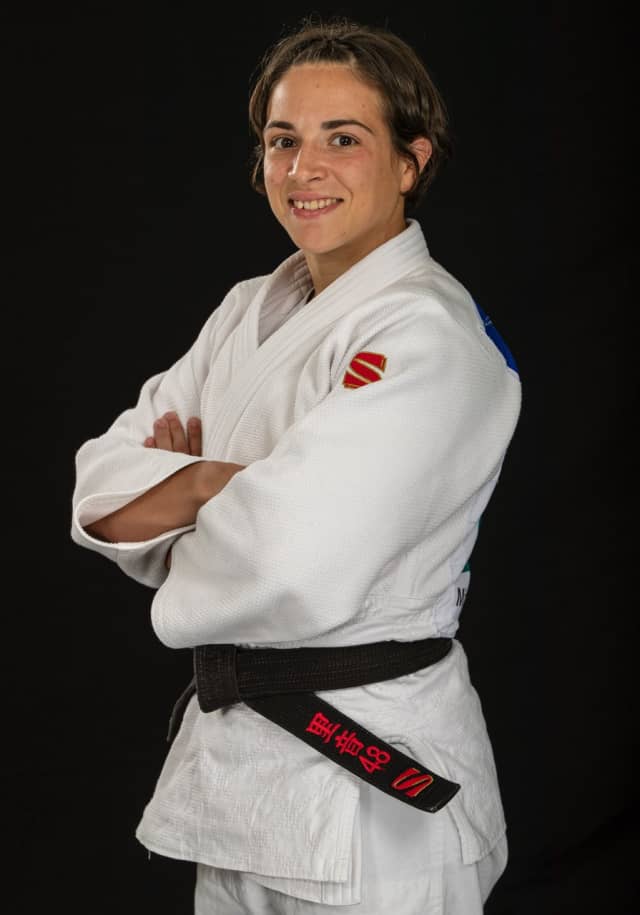 The qualification system for the Olympic Games has the peculiarity of awarding one judoka per country. "This indicates that our sport is more plural," explains Larbi Benboudaoud, Director of High Performance for the French Judo Federation.
Fair enough; plurality and democracy make sense when there is only one representative per country whose aspiration is to reach the Olympic goal and, if possible, win a medal. The debate begins where there is competition and, in some cases, fierce competition.
We are in Georgia, less than 48 hours from the Tbilisi Grand Slam. Laura Martínez is in the middle of the battle for the Olympic ticket. The Spanish athlete competes in the -48kg category and has her compatriot Julia Figueroa as a direct rival. The really surprising thing comes now, because when Laura agrees to answer our questions, she says the opposite of what many expect.
"This is a game and of course there are rules, ones we all have to respect," she says. "I like to compete and I train to win, but I am not obsessed with Julia. For me, she is one more challenge and I prepare the fights against her as if she was someone else. I do not make distinctions."
There is no resentment, simply a joint goal that only one of them will achieve. "It is the spotlit issue, many journalists coming with the knife between their teeth, looking for the scandal, the explosive statement that lights the fuse. I'm not like that, I give my all and try to win, but you also have to learn to lose."
Laura transmits an improper wisdom, for her 22 years, that many with more years and experience would like to possess. "It is not that complicated either because we are talking about a sport. What I want in the first place is to enjoy, whether or not there are Olympic Games at the end of the road."
Julia Fuigueroa does not think otherwise. For her, ""there is nothing special, it is another rival. I try to add all the possible points to ensure my classification. In Spain, the best classified is the chosen one. It seems like a good system to me. I am also not the one who selects the selection criteria. It doesn't seem right or wrong to me. Whether it's me or Laura, Spain will be well represented."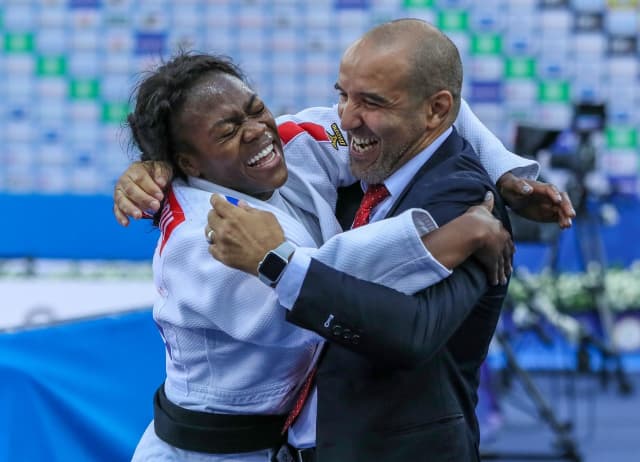 Combining the inherent defects of human beings, such as envy and greed, with the basic principles of judo, offers hopeful results where the first thing that jumps out is respect. Then there are those who suffer from abundance.
"We have rich people problems," Larbi Benboudaoud tells us. "There is such depth at the high level that we are faced with difficult decisions."
This is what happens when you are in command of a marvellous team that aspires to everything. The French women's team is currently the best in the world, probably on the same level as Japan, maybe even better. There are three current world champions, Olympic medallists and future promises who have burst on to the tatami like thunder, already among the favourites at any tournament; see the case of Romane Dicko.
Larbi is the boss of this inexhaustible nursery of talent and he enjoys it, no-one dislikes having large calibre ammunition. However, the time has come to make decisions and Larbi is not shy about the issue.
"After Georgia we will announce, at a press conference, the team that will go to Tokyo. I have several very tight categories, especially the -70kg one."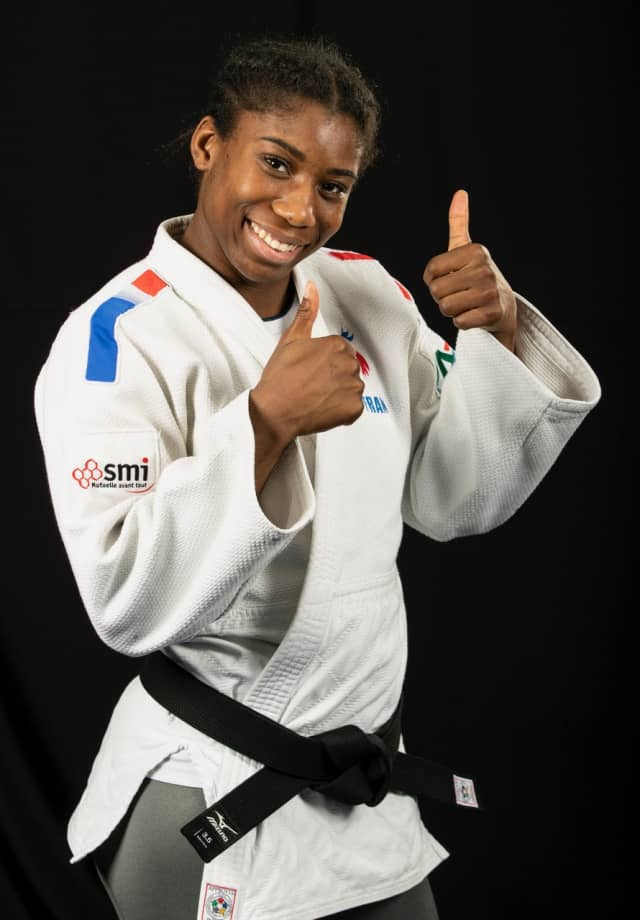 That is the category of Marie Eve Gahié and Margaux Pinot. The former is the current world champion and leads the world ranking, but Pinot is second in the ranking and is only 239 points behind, which is like saying nothing.
Pinot won in Tel Aviv a month ago and Gahié earned bronze. It is a competition of great stature, where any victory counts and defeat will be significant.
"I am going to meet with my colleagues from the federation, but in the end it will be my decision and I will have to live with it" confirms Larbi.
The coach also underlines the difficulty of his task when choosing and we remember the tears of Kosei Inoue, the head of Japanese judo, when he announced the list of chosen ones for Tokyo. He was crying because he had to leave real judo wonders, like Hashimoto or Asahina, by the wayside.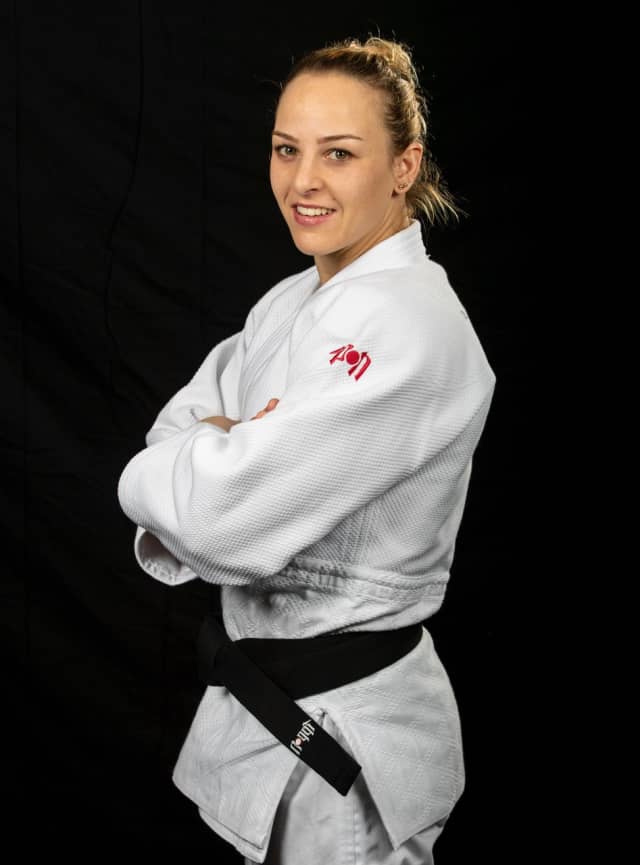 "Don't forget about Maruyama and Nagayama," Laura reminds us. It is hard to choose, perhaps harder than to be chosen or discarded. Larbi knows it. Laura is listening to us. "Sure it's difficult, but the rules are like that."
The famous rules that everyone respects, at least for now, are in place, "Ask me after Georgia," Gahié says with a smile, but then adds, more seriously, what really matters, "I have great respect for Margaux Pinot. We train together at tournaments and we get along well. I want to go to Tokyo and fight for gold. So does she. That's the way things are, I'm not going to argue about the regulations. If I don't go, I'll take it easy and sportingly."
There can be only one left in Spain and France, also the Netherlands, Brazil, Great Britain, Israel and in many other countries that are experiencing the same situation, one faced by nations with more resources. Perhaps, after all, the important thing is not that but the way to face a failure, because it can be done with cruelty and bad aura or with gentle resignation and respect and that is also a decision.