The International Judo Federation mourns the loss of Mr. Vasile COLȚA, the well-known judo coach from the Republic of Moldova, who passed away yesterday, October 19, 2020.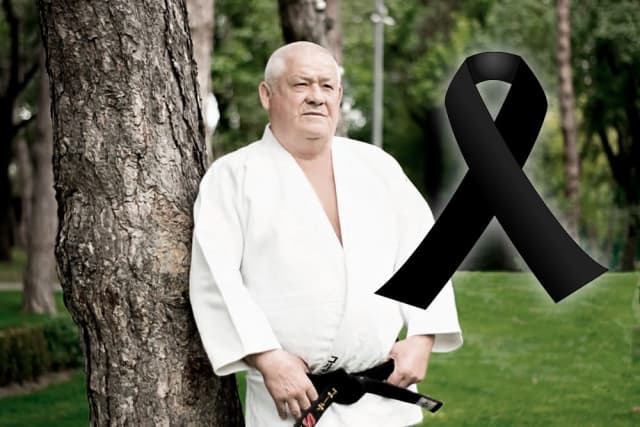 Mr. Colța will remain for all his judokas, a model of explosive energy, intelligence and dedication. He has developed throughout his life a spirit of a true champion and samurai, with resilience and hard work. He had a major contribution to the development of judo in Moldova, having nurtured many champions coming from this country, which is considered a real force in the world of judo.
Vasile Colța was born on February 9, 1946 and has been a judo coach all his life, starting from 1969. He achieved historic Olympic results while coaching in Bulgaria and later, from 1990 onwards, his Moldovan students achieved numerous important results in European and World Championships. From 2013 Vasile Colța has been the coach of the UAE Judo team, contributing to the historic success of UAE at the Rio Olympics 2016, where they obtained a bronze medal in the Judo competition.
In his last interview, Mr. Colța confessed: "If I was to start it all over, I would like to be a coach again. While working with my students, I feel young again. When I manage to overcome an obstacle, I am happy and I feel that I managed to achieve that permanent growth of value, which is vital for anyone who is educating champions. Even though I can be very strict when it comes to discipline, I am like a friend for my judokas. I am teaching them – not only how to become champions on tatami, but also how to make it in life; I think I am quite good at that."
Mr. Marius Vizer, IJF President said: "I am deeply saddened by the passing away of Vasile Colța. He was an outstanding coach and teacher, a good person and a good friend. His contribution to the development of judo in Moldova and worldwide is unique. I will always remember him with respect."