"When you eat fruit remember who planted the tree," says a Vietnamese proverb. In judo there are three types of fruit with three different flavours: gold, silver and bronze. This time, the tree was planted in Hanoi. There was hunger, no one was on a diet, everyone wanted a piece of fruit. Welcome to Vietnam, welcome to the Southeast Asian Games.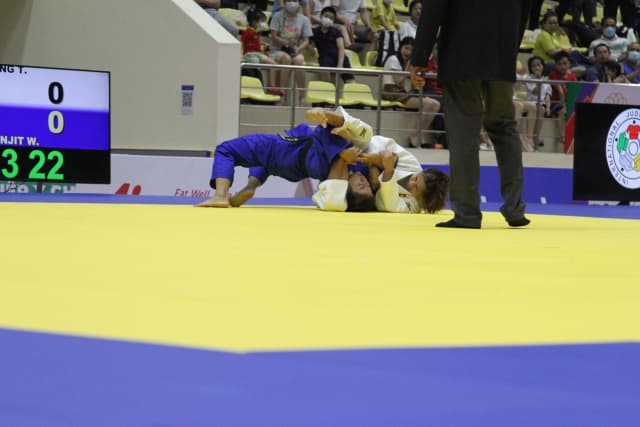 We don't speak for the others but in judo we like to do things well and Vietnam is no exception. As, in addition, the pandemic came to interrupt the natural course of things, we had to wait, that is, there was tension and a little anxiety. This is what great dates command. The Vietnamese Judo Association delivered the city, the Hoai Duc stadium and two tatami on the field of play. As for the International Judo Federation, Haruki Uemura, president of the Kodokan, was the star of the first day. 
With everything ready, the nine countries of the area attended, seventy athletes, thirty-seven men and thirty-three women. The kata competition was the starting gun. Being the host is an honour but also an additional tension due to the pride of fighting at home, in front of a devoted public. The local judoka knew how to manage their emotions and debuted the Games with two gold medals in the disciplines of Kodokan Goshin Jutsu and Katame No Kata; titles adorned with a silver and a bronze from team mates. It was clear that no matter how hospitable they were, they did not want to let any fruit escape from the tree that they themselves had planted. 
By the time the judo tournament began, Vietnam had already circled the tree and displayed unprecedented voracity. If in the men's categories the locals won three of the five titles at stake, in the women's they didn't leave a single bone, eating almost all of it, with four of the five golds. Only Filipina Rena Furukawa, at -57kg, was able to pluck a bit of fruit.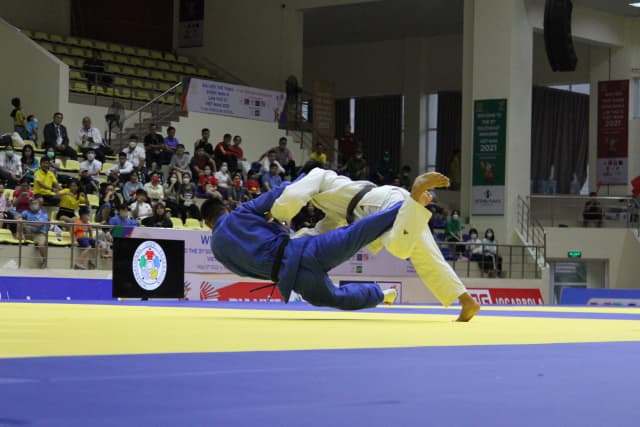 Indonesia, Cambodia, Malaysia and Thailand shared what Vietnam left behind, silvers and bronzes. However, things changed at the final banquet, with the team competition. Thailand beat Indonesia and the Philippines won the first bronze. Vietnam, who apparently hadn't finished eating, took second bronze. 
Things were done well, the wait was worth it and there was an excellent level of judo and a festive and respectful atmosphere. In other words, the two-year wait did not dent the competitive spirit of those present or the organisational level. The bad thing is that, as always, when the tournament ends it gives us the impression that it has flown by. It's what happens when you have fun and enjoy yourself, although fruit always tastes better this way.