On 28th October, as with every year, we will celebrate World Judo Day. This date was chosen because it is the birthday of the founder of judo, Kano Jigoro Shihan. Every year a new theme is chosen to illustrate the educational values of our sport. As we are all affected by the global Covid-19 health crisis, it is crucial to show that together we are stronger.
A community is the sum of many things, a conglomerate of ideals, principles and, above all, people. They are individuals who propose and accept staying together, to build, advance, evolve, live and die, always together. It is the epilogue to the greatness of humankind because they understand that the group will always be more powerful than the person.
'Stronger together' is a pledge to show our commitment to create a better society. Through respecting cautious gestures, which are necessary to avoid infections, we invite all of you to join the World Judo Day celebration. Since dojos are reopening and competitions are restarting, it is time to show that together we are always better.
IJF President, Mr. Marius Vizer, declared, "On the occasion of World Judo Day, we have to be united more than ever. It is a difficult time for everyone and for society, but together we can overcome this difficult period."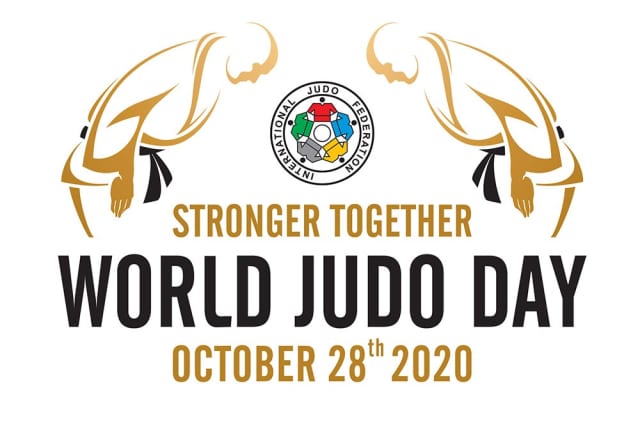 We want to call all judoka, clubs, federations, judo unions and judo fans to organise an occasion or an event, related to the theme, in order to help and support each other. You can help your community, clean your environment, collect equipment, distribute masks, the list is endless.
Tell us what 'Stronger Together' means to you.
Share your ideas and projects on social media using #WorldJudoDay #StrongerTogether and send a description and images to [email protected]