The Antalya Grand Slam is about to start. Here are a few things you might be interested to look at over the next three days.
1 - Precious Points! 
Two grand slams and one world championships, as well as the continental championships, for each athlete, are left to harvest precious points to qualify for the Olympic Games! Since the pandemic started a lot of athletes saw their dream postponed for a year. It doesn't look like a lot to us, but a year of high level competition is very hard to miss, especially with all the new protocols and qualification system that have been put in place after four years of effort already.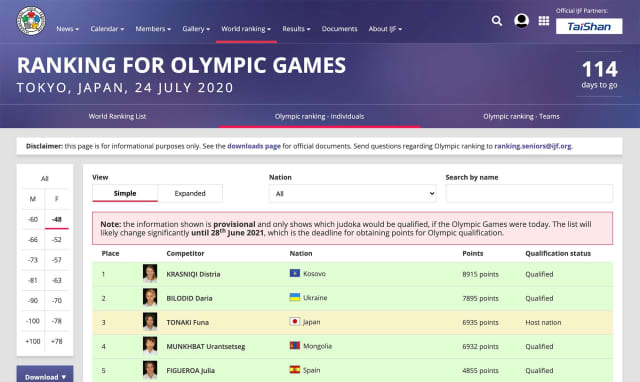 The athletes don't complain, though, they come to all competitions with big smiles on their faces, behind their masks of course. All of them are very grateful to the local organisers and the IJF for rebooting their competition programme, as it allows them to keep their Olympic dream alive. As previously mentioned by Olympic Champion Pino Maddaloni, The Olympic Games is the dream of a life time. 
A lot of athletes are looking for the last ranking points needed to go to Tokyo and here in Antalya is no exception. 442 athletes from 93 different nations are here. It is not only the pressure that rises but also the fatigue. Some of them are on the border of qualification, so they need to level up or maintain their results; a task that is crucial and needs a lot of strategy and an extra dimension to their motivation.
Others are searching for good seeding for the draw in Tokyo. When would it be better to face Ono Shohei? In the semi-final or in the final? This is an important question, knowing that to be Olympic champion, they will have to defeat everyone on that special day in Japan. It is for that exact reason that many athletes in the top eight in the world are still participating in the grand slam circuit. One position in the ranking can change a lot! An event such as the Antalya Grand Slam helps them to stay fit and prepared, without losing the competition rhythm and it will help them a lot at the end of July. Athletes being ranked 1 and 2 will be separated in the draw of the Olympics. 
Looking in from a distance, this may not seem so important but it makes a big difference when it comes to competing and being at your best on D-day. As Kano Jigoro Shihan says, "It is not important to be better than someone else, but to be better than yesterday." Good luck for all the participants and may the best win.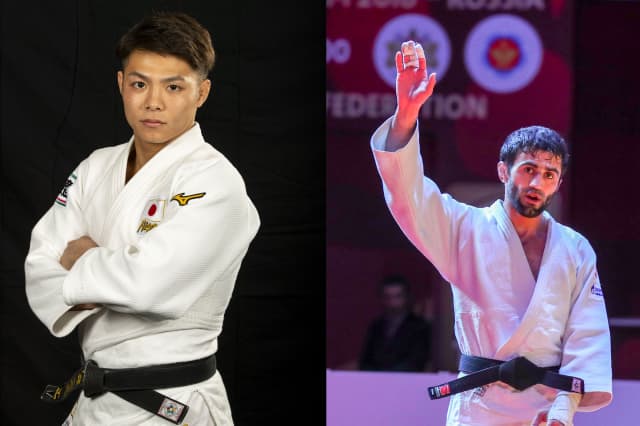 2 - Abe Hifumi is back on the World Judo Tour, after winning his ticket to the Olympics, but in his first march he could face the current Olympic champion Beslan Mudranov (RUS). For both men this is a challenging start. 
The All Japan Judo Federation is now bringing their best team to test them before the Olympics. Harasawa Hisayoshi (+100kg), Abe Hifumi (-66kg), Wolf Aaron (-100kg), Hamada Shori (-78kg) and Mukai Shoichiro (-90kg) are in Antalya to represent Japan. Team number one is back under the international spotlights. Are they in shape? Are we going to see spectacular ippon judo? Or we will discover a more tactical Japanese team? 
After the 30 minute match against his homemade rival Maruyama Joshiro, Abe is finally back on the international stage. Has the -66kg Japanese sensation come to Antalya to test his judo against the rest of the world? This is surely a test-run before the big day at the Olympics, when his dream of winning, together with his sister Abe Uta, could become a reality. Abe Hifumi's condition and intention will be totally transparent by the end of Thursday 1st April.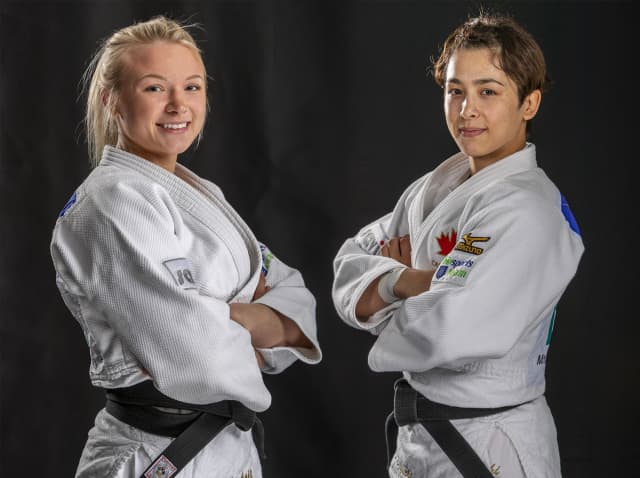 3 - Jessica Klimkait and Christa Deguchi: the battle continues. 
We know already that Canada has decided to do a best-of-3 matches to select who will earn the place to go to the Olympic Games. What a difficult choice! Ranked 1 and 3 in the world, both athletes have huge potential for an Olympic medal; we can even talk about gold. Both of them will compete in the Antalya Grand Slam and they can meet in the final. Can someone stop the two Canadians? Wait and see.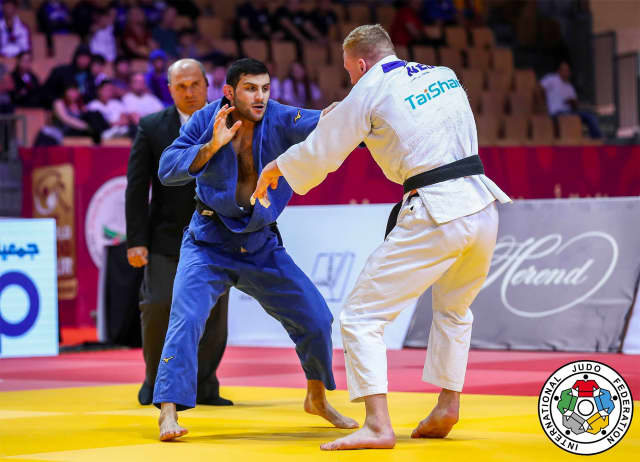 4 - -81kg What a category! 
Once again the -81kg group will be a tough day out, with many top athletes being present in Turkey. This time 48 judoka are here; one of the most intensely disputed categories. Since the beginning of the year, this category has produced medal matches that always conclude with different winners. You never know who is going to win in this category. We have an average of 30 possible athletes  capable of producing the big ippon and great judo, when standing in front of any other big names. We saw during the Doha World Judo Masters, young Tato Grigalashvili (GEO) winning the competition in style, followed by Sharofiddin Boltaboev (UZB) defeating former wold champion Saeid Mollaei (MLG) in the final of the Tel Aviv Grand Slam with two exceptional waza-ari scores. In Tashkent, the Italian Christian Parlati (ITA) defeated event favourite Takanori Nagase (JAP) and home favourite Boltoboev (UZB). Last week in Georgia, Sami Chouchi (BEL) was losing the final in the first 20 seconds but turned it around and won in just 40 seconds. This is crazy! Keep your eyes on this category here in Turkey because maybe Vedat Albayrak (TUR) will be able to win at home. Or maybe he will follow the example of previous home favourites Sagi Muki (ISR), Sharofiddin Boltaboev (UZB), Tato Grigalashvili (GEO), who didn't get the gold medal in front of their fans. Once again, in the -81kg category, everyone can win at any time and with spectacular judo. We add here a last note about the French delegation. At the last minute they have added a well known judoka, world champion in 2013, Loïc Pietri. He has been far away from the top level for a long period of time, so we will see what may have been happening with him in this quiet period, in Antalya. Maybe he could be the 'new' one, but nothing is written in Advance.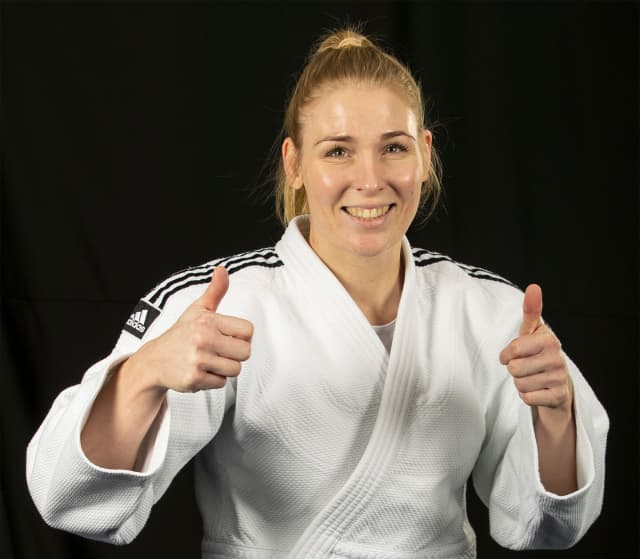 5 - Wait and see! 
Several domestic battles are still active. Last week we mentioned the -48kg rivalry between the two Spanish athletes Julia Figueroa and Laura Martinez Abelenda. We can mention the two Italians Fabio Basile and Giovanni Esposito at -73kg. Basile has the advantage of being Olympic champion, but from the lower weight category. Esposito is fresh and dynamic and is of course dreaming of defeating the Olympic champion. It must be said that Italy has this capacity of bringing young athletes into the arena who surprise everyone. This was the case of Basile and also of Odette GIUFFRIDA in Rio five years ago.
In the Netherlands, at -70kg, Kim Polling is here to prove that she has a word to say regarding the selection for the Olympics. She is world number 5, but the world number 4, Sanne Van Dijke, also from the Netherlands, is not in Antalya. Things may change after this event.
In the -63kg category, British judoka Amy Livesey and Lucy Renshall are very close to each other. One is number 20 and the other is at 22 on the World Ranking List. 
In Great Britain, it is now Gemma Howell (-70kg) who is getting her golden ticket to Tokyo, since the retirement of Olympic and world medallist Sally Conway. This kind of unexpected change is indicative of the pace of judo and in this instance it is Howell who benefits. 
Between now and Saturday evening there will undoubtedly be yet more changes, surprises, selections and disappointments, but we will have to wait to find out to whom each moment belongs. What we do know is that it is all unmissable and Antalya is warming up for the penultimate grand slam of this cycle. Get ready...