Ozturk (TUR) is junior European champion and junior world silver medallist and is making her way in the senior ranks but in Jerusalem it was clear that she is not yet the finished article, possibly not far off but still with some room for improvement. She threw Xu (CHN) for waza-ari but couldn't manage the fight from there. Xu equalised and then later held for her second and final score.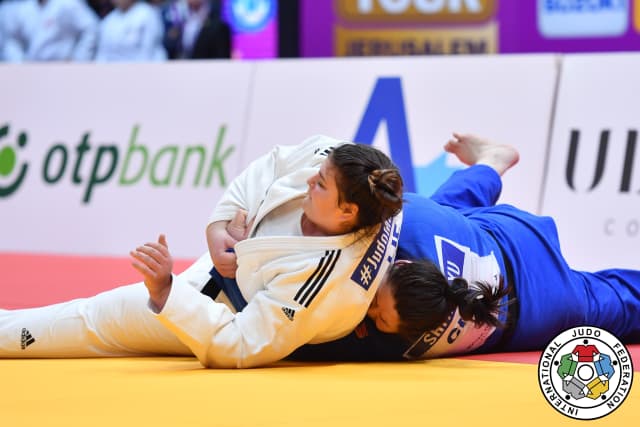 Dicko and Fontaine began well and at a pace, moving to their respective quart-finals without a hitch. Who knows if Lea Fontaine would have preferred to face double world medallist Tomita (JPN) or double world medallist Sayit (TUR) next but it was the latter who prevailed in the round of 16, against most predictions.
With Tomita out, Sone was the remaining Japanese to shine her light in the category and as the reigning Olympic champion it seemed likely she would succeed.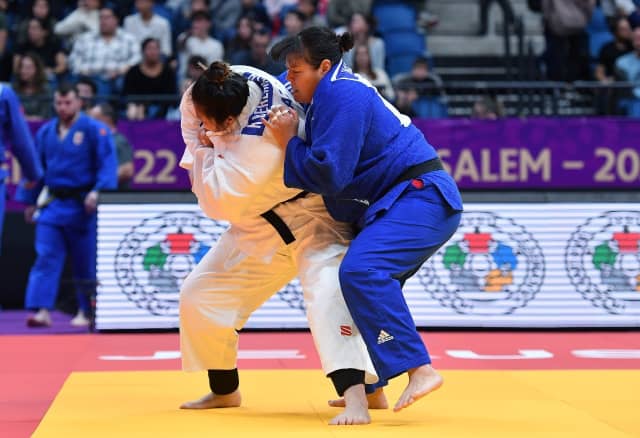 Dicko continued to dominate, beating Somkhishvili (GEO) on penalties in less than two minutes while Fontaine could not do the same, losing to Sayit by a throw and hold. Dicko could have been joined by teammate Hayme but for the obstacle of Sone, who should have taken care of that quarter-final comfortably. She took her time to pass Zabic (SRB) in the previous round but looked ready to raise her game as she moved further into the competition. It was not to be though; Sone attacked with a left tai-otoshi without breaking Hayme's balance. Hayme skipped around and hooked the attacking leg with a ko-soto-gari and drove her opponent to the tatami. Ippon was called and the Olympic champion joined her teammates in the athletes' tribune.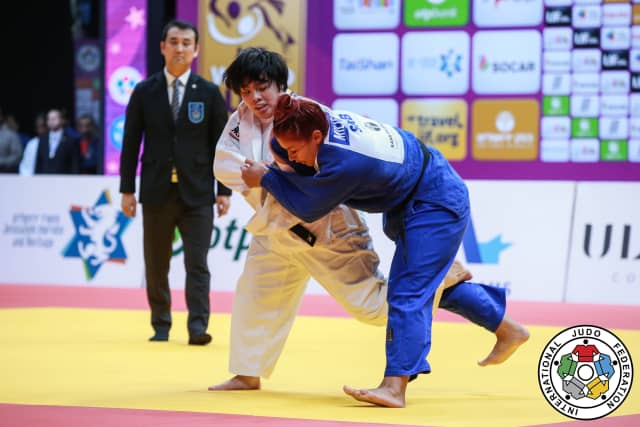 Hayme also passed the home favourite, Raz Hershko in a tense contest that should have been over in the first 90 seconds. It was at that point that Hershko threw with a very fast seoi-nage and almost continued into the hold down but Hayme managed to keep her off. 30 seconds later and Raz nearly did it again, earning Hayme a second shido. The Frenchwoman never gave up and executed an o-uchi-gari that flew via momentum, scoring an equaliser. In golden score Raz again went for the seoi but to no avail. Hayme eventually took the win despite Hershko's many attacks; they had become less effective, her tiredness showed. Hayme followed her to the floor after one such attack and freed a trapped leg to hold and take a place next to her comrade in the final.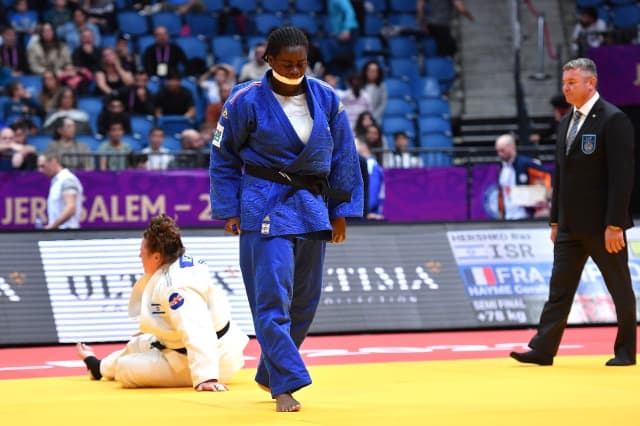 Lea Fontaine (FRA) faced the home favourite for the first bronze. It was a battle of the kumi-kata for the first 3 minutes but with the referee, Mr Jean-Claude Djimbi, hot on the details, infringements were logged and an increased pace became necessary. Hershko took the reins and attacked with ko-uchi and more than one seoi with no positive response from the French judoka. Fontaine was penalised a final time to give the medal to the Israeli and she accepted it with obvious emotion.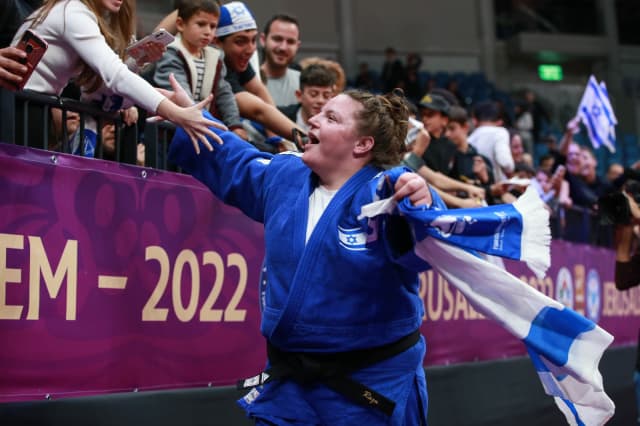 The Olympic champion, Akira Sone, and Turkiye's Kayra Sayit each wanted a place on the rostrum but both could not succeed. The Japanese athlete was somewhat more active in an uninspiring contest and so she took the medal.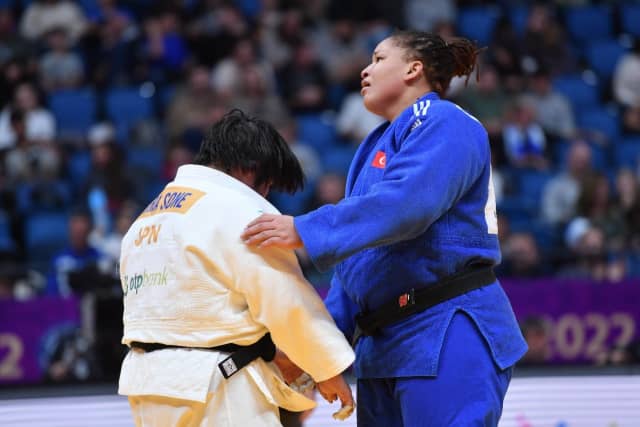 The all-French final ensued at a moderate pace but we understand how tough it can be to face a teammate. Dicko raised the tempo after a minute and a half, becoming more aggressive and less tactical. Hayme received two penalties, putting the pressure on herself. Dicko compounded the issue by scoring a half point with sumi -gaeshi and then continued on the offensive. That's how it remained on the buzzer and Dicko became the World Judo Masters champion for a second time.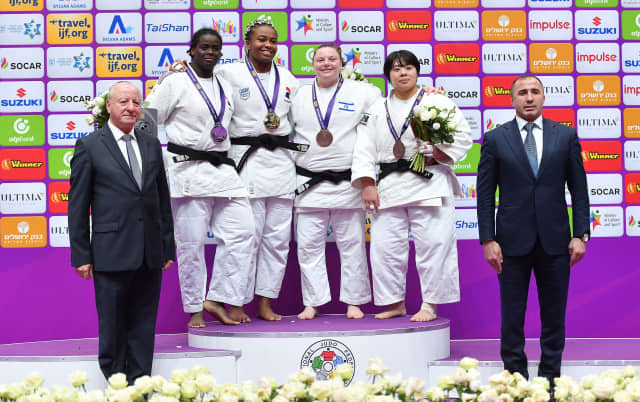 Bronze Medal Fights (+78 kg)