To end in the best possible way, the male heavyweights put on a magnificent show throughout the day. Undoubtedly disappointed with his fifth place in Tashkent during the World Championships, the world number one wanted to show that his ranking was not an accident and that he was there and that he should be counted on. Temur Rakhimov (TJK) didn't flinch. He made his way to the final without too much difficulty, while in the other half of the draw, Tatsuru Saito was cleaning up and not leaving many crumbs for his opponents.
Despite some relative surprises, there was not much suspense waiting to know who would be on the poster for the final. It remained to be seen whether the Japanese prodigy, Saito, announced as the new heavyweight, would be able to win this time round, after his defeat in the final in Tashkent. What is certain is that he already seems to have widened the gap on his Japanese pursuers, Kokoro Kageura not managing to reach the semi-finals, for instance, but still having a chance to find himself on the podium since he fought in the bronze medal match against Jur Spijkers (NED). Kageura had to wait to the last seconds of normal time to eventually score a waza-ari with a ko-uchi-gari and win his second medal at the Masters.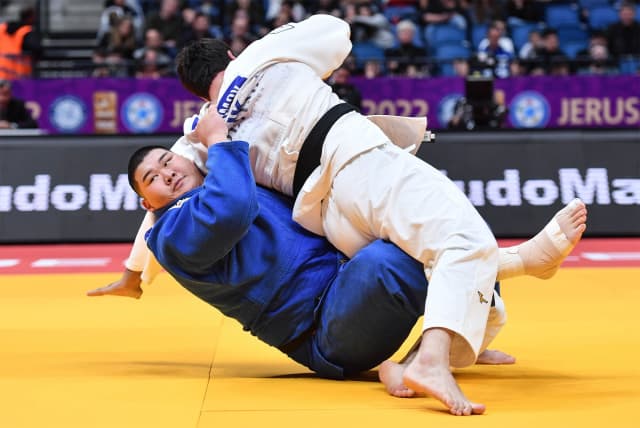 In the other match for a bronze medal, Tsetsentsengle Odkhuu (MGL), winner of the last Paris Grand Slam, faced Alisher Yusupov (UZB). The match started with a bang, the sound that Odkhuu made when he landed on the tatami after the tremendous ura-nage of Yusupov. It was not enough for ippon but still it was a clear waza-ari and the Uzbek judoka chained it together with an immobilisation for ippon.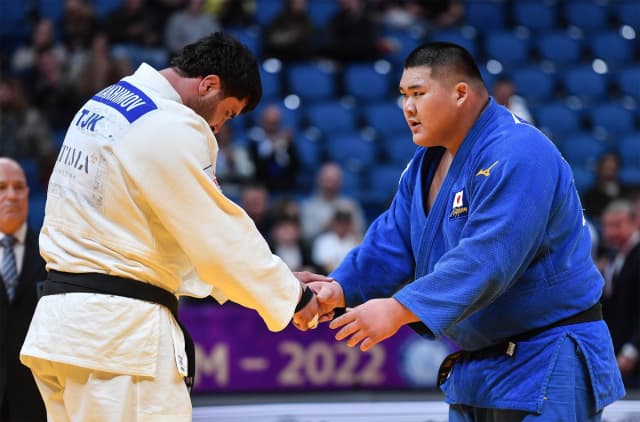 The last match of the competition and of the season, the final between Temur Rakhimov (TJK) and Tatsuru Saito (JPN), started with a first attack from Rakhimov, followed a little later by Saito's answer, a left-handed tai-otoshi, both for no score. To be honest, the final then seemed a little one way to the gold medal for Saito.
Rakhimov did everything he could, but in front of him was a colossus, a colossus who managed in the run of the match to do the splits, like everything was normal and for him it was; he has agility on top of power and technique. Penalised two times, Rakhimov was still hoping to reach golden score where everything is always possible, but no, Saito had decided differently.
With only three seconds remaining he kept working and overturned Rakhimov to pin him down for ippon. Saito today confirmed that he is world class and that in the years to come he might reach the stars to inscribe incredible pages of history as his dad did in the 80s. Today Tatsuru had his own way and inscribed his first name on the Masters records. We will see him again.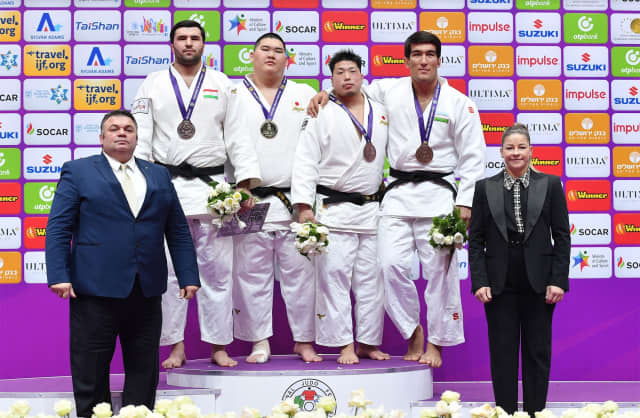 Bronze Medal Fights (+100 kg)