Eytan Stibbe is best known as the second Israeli astronaut in history. In 2022 he flew to the International Space Station and stayed there for seventeen days but Eytan Stibbe is also a judoka. Just before the final block of the third day of competition in Jerusalem, he was honoured by the Israel Judo Association and its President Moshe Ponte.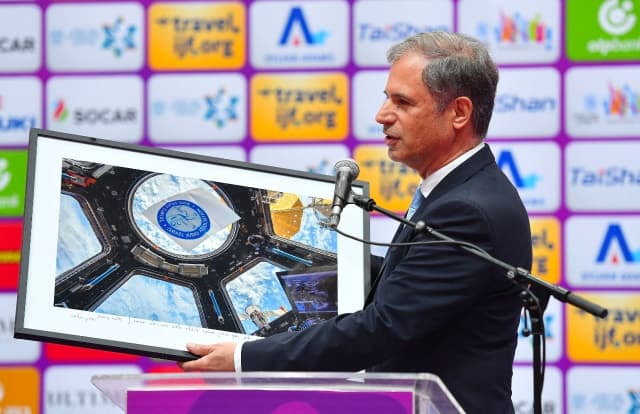 Having started judo at the age of eight, Eytan Stibbe was twice Israeli cadet champion and later joined the junior national team before he focused on his studies and career to become an air force pilot and an astronaut. At the ceremony, he said, "Judo teaches you focus and an appreciation of your opponent. I was very proud to have the opportunity to take the Israeli Judo Association logo with me into space. I'm very happy to give back the flag I took into space and held with me for those 17 days.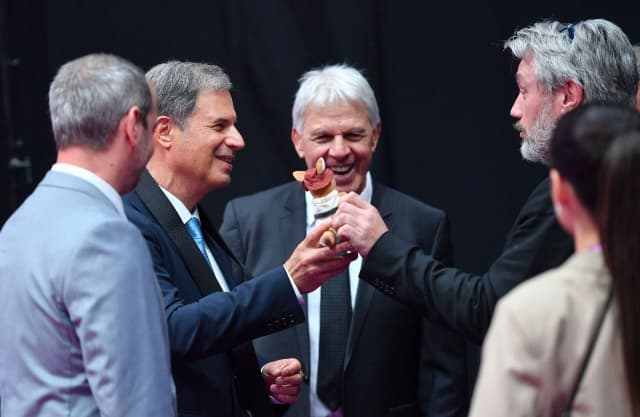 On the occasion of the ceremony, Eytan Stibbe also had the chance to meet with Judoroo, the little mascot that accompagnied another judoka in Space. From October 2016 to April 2017, the French astronaut, Thomas Pesquet, stayed on the ISS as well and was joined by Judoroo for four months.
The world is small, especially went travelled at the speed of the ISS, not quite the speed of light, but close. Through this ceremony to honour Eytan Stibbe and through his encounter with Judoroo, our sport proves once again that it can lead everywhere and especially to outstanding careers.