That's it, we can say it, the 2022 judo season is over, it's well over and it was a real apotheosis. The curtain has fallen on the World Judo Tour and the whole judo family can enjoy a well deserved rest. Before the final 'mate, soremade' anunciated by the referee at the end of the men's heavyweight final, we witnessed a last day of the beauty of the World Judo Masters.
Emotion? We had some with the victories of the last weight categories, from Sanshiro Murao (JPN), Alice Bellandi (ITA), Ilia Sulamanidze (GEO), Romane Dicko (FRA) and Tatsuru Saito (JPN). Atmosphere? We also had plenty with the Israeli medals of Paltchik and Hershko. We had smiles, sweat, twirling techniques all day and throughout the competition year.
Thank you from the bottom of our hearts to all the participants, to all the winners as well as to all those who had the dream of reaching dizzy heights, but could not do it, this time. It is only a postponement and from 2023 new opportunities will arise.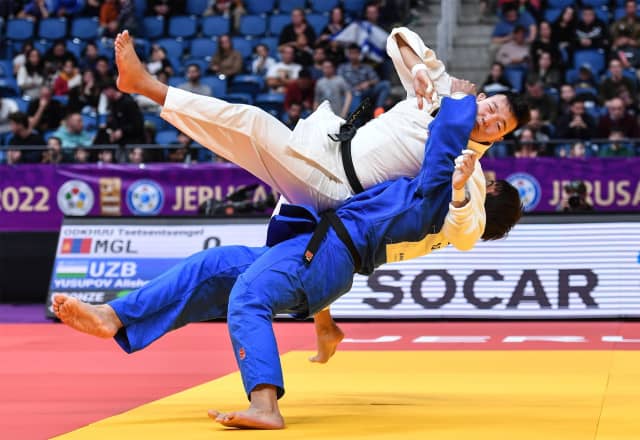 It should be noted that France lost its place as leader of the nations ranking at the very last moment, with Japan taking first place thanks to the victory of Tatsuru Saito in the very last final. France is nevertheless the country that has won the most medals with 10 athletes on the podium. Georgia finished in third place, followed by Kosovo, Israel, Italy, Brazil, Canada, Korea and Austria, all with at least one gold medal. A total of 22 nations won at least one medal, while 32 placed at least one athlete in the top 7.
This edition of the Masters will remain in the annals as a great success both in terms of sport and organisation. In a few weeks it will be time to focus on the new season. In the meantime, let's rejoice in the incredible moments that athletes around the world have given us in 2022.
Happy end of year celebrations, happy new year and long live judo!