We spoke to one judoka from every weight category ahead of #JudoDüsseldorf

MEN
-60kg
KIM Won Jin (KOR) WRL: 14
"
"First of all, I need to accumulate the more Olympic qualification points and raise my ranking, so I am preparing for Germany with a little burden! I am doing my best to prepare for the matches and be able to produce a performance I can be satisfied with. I feel like the process is fun and I want to compete right now!"
KIM
-66kg
Nathon BURNS (IRL) WRL: 42
"
"Of course the importance is high, just like it will be for most in these last few months of qualifying. So each competition, results and points mean a good bit more in general because of the main goal of qualifying for the Olympics. But at the end of the day, it's just another competition on my calendar and a result this weekend means just as much on it's own as it does for Olympic Qualifying. I feel I'm in the best shape of my life, physically and mentally and ready to keep giving it my all."
BURNS
-73kg
Emmanuel NARTEY (GHA)
WRL: 134
"
"The last few months before the Olympics is always tough. Every fight and every win counts. Germany is one of the important events on my calendar in terms of Olympic qualification and I hope to get some points there. Training has been amazing. The last year I have been training in Japan with the support of Kōsei Inoue and the NPO. I am looking forward to competing in the Grand Slam."
NARTEY
-81kg
Alexander WIECZERZAK (GER) WRL: 31
"
"Düsseldorf is one of the most important competitions for me because the home crowd always supports their athletes and this motivates me a lot. I'm counting down the days until I can fight on Saturday."
WIECZERZAK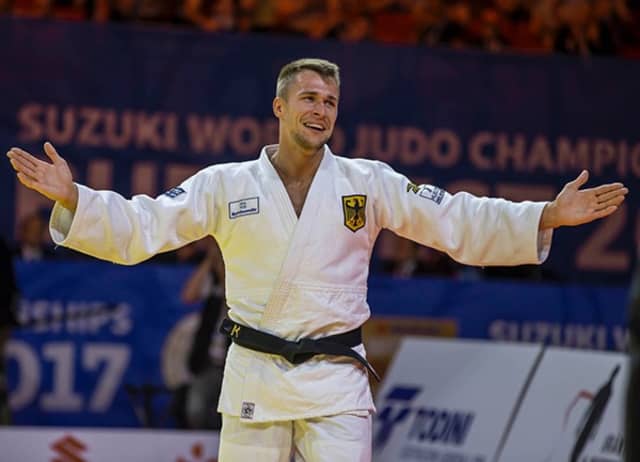 -90kg
John JAYNE (USA) WRL: 72
"
"There is only a few months left in this qualification cycle, so getting past the quarter-final in Dusseldorf is going to be very important for me. I'm hoping that I can string some more wins together to prove I have a place among all these world-class athletes. I've been working on my conditioning and improving my work rate as I felt those were the deciding factors in my third round loss against Clerget (FRA) in Paris."
JAYNE
-100kg
Tevita TAKAYAWA (FIJ) WRL: 55
"
"I'm excited to be back in the Düsseldorf Grand Slam and my goal is to perform better then last year. Düsseldorf will be the last Grand Slam I compete in before the Olympic Games and getting as many points from this event is really important to qualify for 2020."
TAKAYAWA
+100kg
Guram TUSHISHVILI (GEO) WRL: 3
"
"The Düsseldorf Grand Slam is a very important competition for me. I can say, that this is my start for preparing for the Olympic Games 2020. I had to miss a couple of events due to injury, including the World Masters at the end of last year. Now, I feel really good, no more injuries, I am just focused on the training. I will try all my best for a successful start in Düsseldorf."
TUSHISHVILI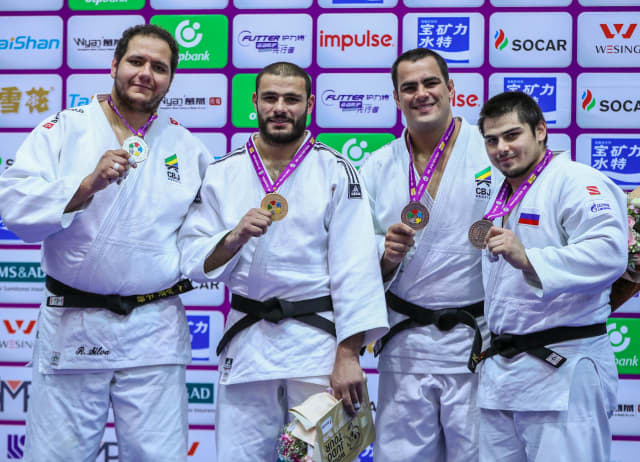 WOMEN
-48kg Laura MARTINEZ ABELENDA (ESP)
WRL: 12
"
"I think Dusseldorf is a really high level competition and winning a medal there means being among the best in the world. Our training has been very good as a team and we hope to get the medals this weekend that we could not reach in Paris."
MARTINEZ ABELENDA
-52kg
Kachakorn WARASIHA (THA)
WRL: 43
"
"This competition will greatly influence whether I can qualify for the Olympics. I've had limited competitions so far and I really need to take this opportunity in Germany. If I show my potential and stay calm and not be nervous then I believe I can win contests and secure crucial points towards competing in the country where I live and grew up."
WARASIHA
-57kg
Zouleiha Abzetta DABONNE (CIV)
WRL: 36
"
"I am looking for points to seek Tokyo 2020 Olympic qualification which would free up the continental place for another Ivorian. A big Grand Slam like in Dusseldorf can bring back a lot of points. I hope for a good draw and I'll be fighting there with a lot of determination."
DABONNE
-63kg
Martyna TRAJDOS (GER)
WRL: 5
"
"I'm super excited about having a home Grand Slam, it's something special. My friends, who support me through the whole year, get to see me and the full German team! Specifically for the Olympic preparation, I hope I can collect some important points with the home crowd behind me."
TRAJDOS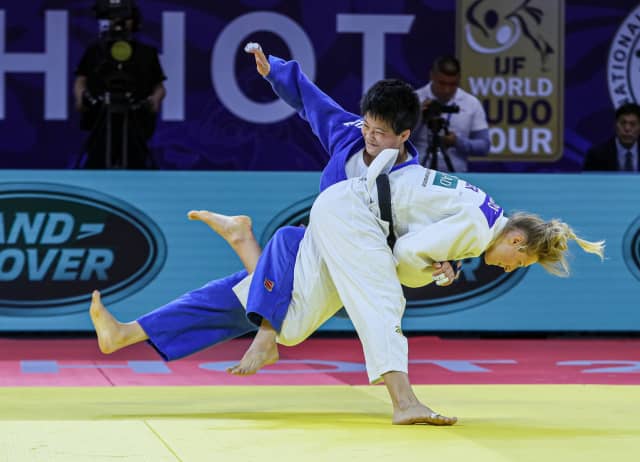 -70kg
Sanne VAN DIJKE (NED) WRL: 2
"
"The Dusseldorf Grand Slam is one of the major tournaments with a lot of points up for grabs. As our federation has postponed the Olympic selection in -70kg category untill after the Europeans I have three tournaments (also Russia & Europeans) to prove myself. Every competition is important and I will be looking to perform at my best over the next few weeks."
VAN DIJKE
-78kg
Mayra AGUIAR (BRA) WRL: 2
"
"I'm feeling well. In this beginning of the season I like to make a stronger basis in physical preparation and then enter on the mat. I already trained well in Paris, where I have taken some of my strongest opponents and I am doing a training camp in Austria now. So, I have already got used to the European time zone and I am ready to fight in Düsseldorf. "This is like one more step of the preparation. The main goal is Tokyo 2020. It is almost a luxury training but of course, an important competition. As I won last year, I know how good it can be to win a competition of this level."
AGUIAR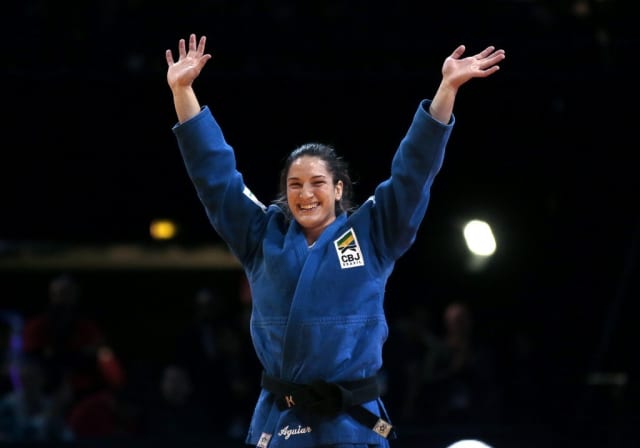 +78kg
Milica ZABIC (SRB) WRL: 42
"
"For me, this means everything, I dream about the Olympics all my life, and it's like the crowning of my career. I prepare all my life for it but the past year and a half has been hard both mentally and physically. I think I will succeed to achieve my dream and it starts this weekend in Germany."
ZABIC
Watch #JudoDüsseldorf here on the IJF website from 21-23 February