Daniel Lascau, IJF Sport Director and Acting Referee Director, offered his analysis of the third day of the Düsseldorf Grand Slam
It was a day of ippons, both tachi-waza and ne-waza. A day of surprises. I was happy to see ashi-waza and sutemi-waza and also osae Komi waza. In addition we have seen both tori tori transitions and also uke tori transitions. In the final block we had 8 Ippon wins, 3 wins by waza-ari and 4 by penalties.
When I speak about surprises I mean the two golds for Uzbekistan and the first grand slam medal for Cameroon.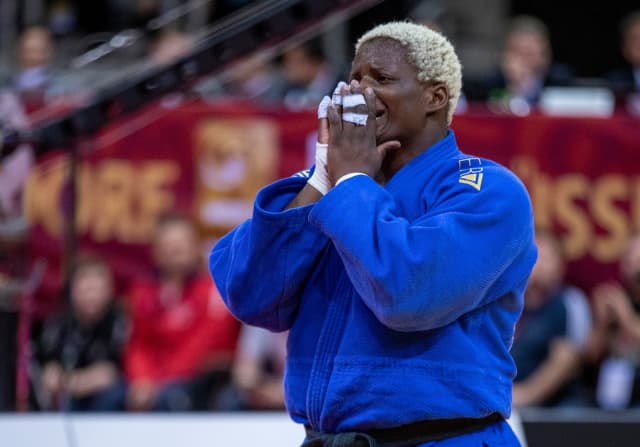 The -90kg final, with new names, Bobonov (UZB) and Nhabali (UKR) was awash with great, performance judo. The bronze medals won in this category by Gviniashvili (GEO) and Mukai (JPN) will strengthen their Olympic selection campaigns.
At -100kg there was a second gold medal for Uzbekistan, in the shape of Khurramov, demonstrating the quality of their current judo school. The head to head qualification battle in Azerbaijan was fierce with Gasimov taking silver and Kotsoiev winning bronze. It was also a great throwing day for the Hungarian athlete who finished on the rostrum.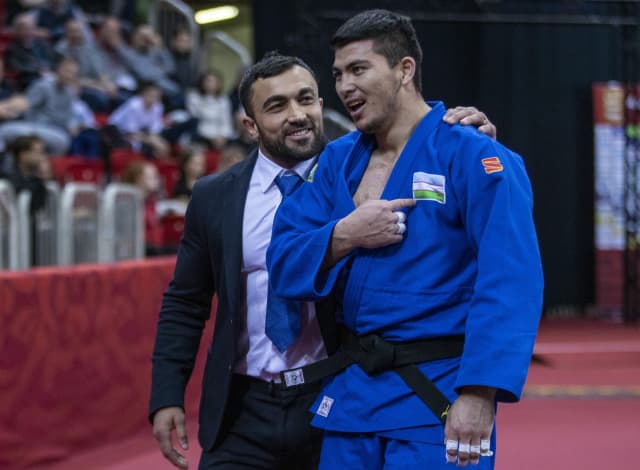 At +100kg after a long day and long bronze medal match Kim (KOR) could still deliver an Ippon victory, even against the dynamism of Meyer (NED). Another newcomer, from Hungary, won a few fights by Ippon; Sipocz had to settle for 5th place behind Brazil's Mr Silva. Silva is becoming more consistent with reaching the medal contests, having also fought for a bronze in Paris.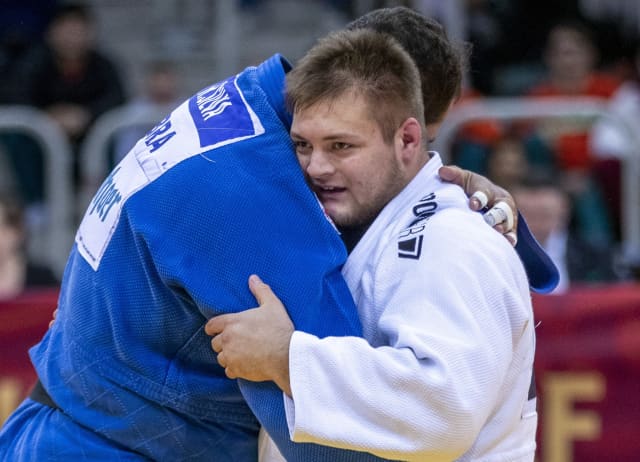 The performance of Tushishvili (GEO), former world champion, was strong in the final and it proved to be too much for his German opponent. Frey has the crowd, but not the gold.
The -78kg category produced some incredible statistics. All 8 seeded players found their way to the quarter finals and the top 4 took the medals. It's a very stable category, showing the importance of world ranking list. We enjoyed outstanding ne-waza in the final, with Hamada (JPN) being given many chances to continue and as there was progress it offered an excellent demonstration.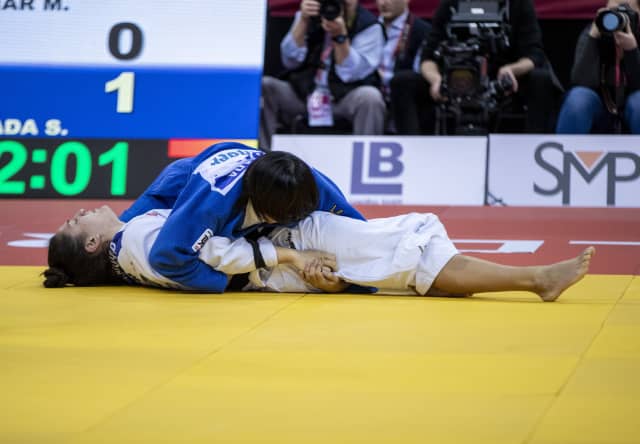 We also had the internal German qualification matter solved by Wagner by Ippon, ahead of Malzahn.
The big story of the +78kg group was the judoka from Cameroon. Hortence Mballa Antangana was the only unseeded athlete to reach the quarter finals and the only medalist not seeded. Meanwhile Cuba's Ortiz confirmed again her high level and her potential as a candidate for a medal at the Olympics. We then saw Asahina of Japan win the final ahead of Kindzerska (AZE). It was a tactical match.
In conclusion, from 28 medals in the women's categories 23 were won by seeded judoka and and 17 of the seeded men achieved the same. In total, from 56 medals just 16 medals were won by unseeded athletes. This really evidences the stability and quality of the world ranking list, giving us a perspective on who has the possibility to win an Olympic medal, even though, as we have seen, the door is open for surprises.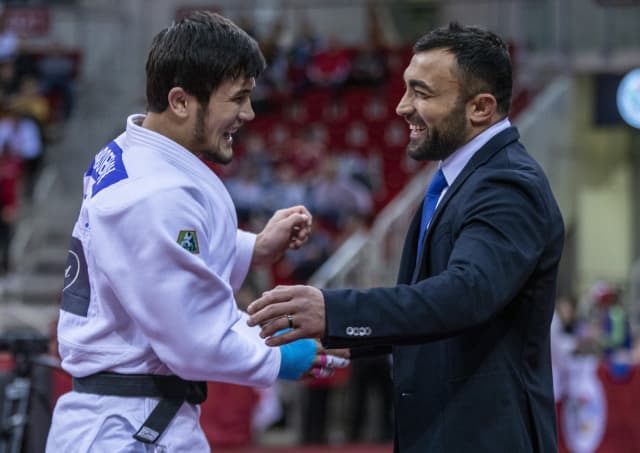 Just before the final block, we were pleased to see presentations to Franck Moussima (CMR) and Hartmut Petersen (GER) for their services to judo.