Neither athletes nor coaches like to give interviews in the middle of a tournament. It is understood, as they must also understand that the journalist only seeks to do his job. 'Do not disturb' is the golden rule but when the coach is a man of his word, then everything is easier.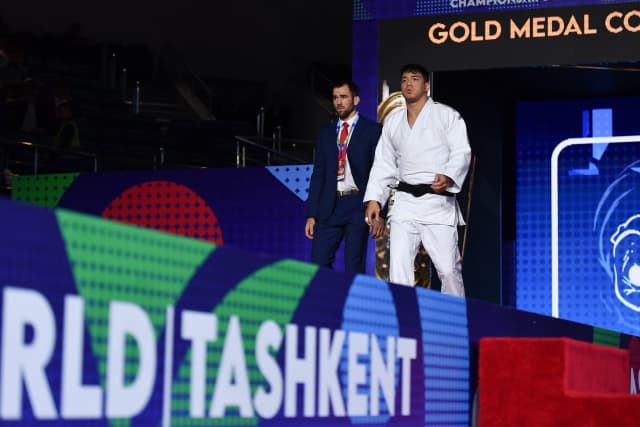 11th October, Tashkent, 4pm, Kyle Reyes is an hour away from contesting the -100kg final but his coach, Antoine Valois-Fortier, is coming to see us as promised. The Canadian confessed to us at the 2021 Paris Grand Slam his intention to retire after a successful career crowned with Olympic bronze in Rio. Since then, we have followed his professional conversion closely and the least that can be said is that he is going in the right direction, but let's not burn stages as there are things that we have to talk about.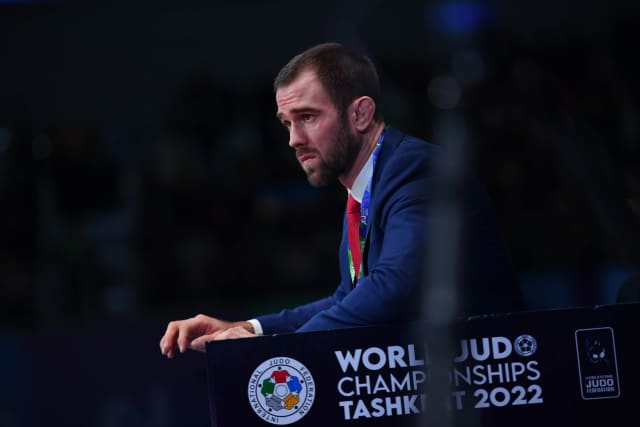 -Excuse me, Antoine, we already know that the question is a topic but what is the most difficult thing, being an athlete or a coach?
They are different things. For me there is nothing harder than being an athlete. That said, it's a physical toughness. The coach's problem is different, mental, it is a kind of stress that does not exist in the athlete's life, something much more anxious.
-Okay and how are you doing?
The truth is that I am doing well. Of course I'm stressed but I like my job; I wouldn't change it for anything.
-Tell us about your method of working with judoka.
Each one is different, therefore, each approach has to be different. It is the art of adaptation, it is judo.
-Canada is having an excellent world championship. Did you think about obtaining these results before the competition?
Look, it's the same question that the Canadian Judo Federation asked me and my answer was that we were ready to go far. I see the athletes every day, I train with them, I know how they are, what they can do and what they can't, like any coach. Last month I understood that we would win medals.
-Okay, you don't need a crystal ball. Let's talk, specifically, about -57kg, -63kg and -100kg.
Jessica Klimkait is a safe bet. She has not retained the title but has won the bronze in an increasingly demanding category. Crista Deguchi's case is not comparable. She has gone from being the best to being one more and that is hard. Her last year and a half has been terrible, which means that we have to do work on the mental side so that the physical accompanies. It will take time but I am sure that she will return to her best level. As for the men, I knew that both Kyle Reyes and Shady Elnahas had a lot of chances, so we bet on them and we are not disappointed, quite the contrary.
-Thank you for your time, thank you for being a man of your word and don't change, keep moving and gesticulating in the coach's chair, because passion is like that and it's beautiful to contemplate it.