It looked like Groundhog Day without Bill Murray. As in Budapest, Cuban Iván Felipe Silva Morales faced Spaniard Tristan Mosakhlishvili in the second round. As in Budapest, Silva Morales won. However, there was a moment of discussion because the Spaniard threw but was eventually penalised for performing the famous and irregular bear hug. That's life; the athletes accept the rules and the competition continues.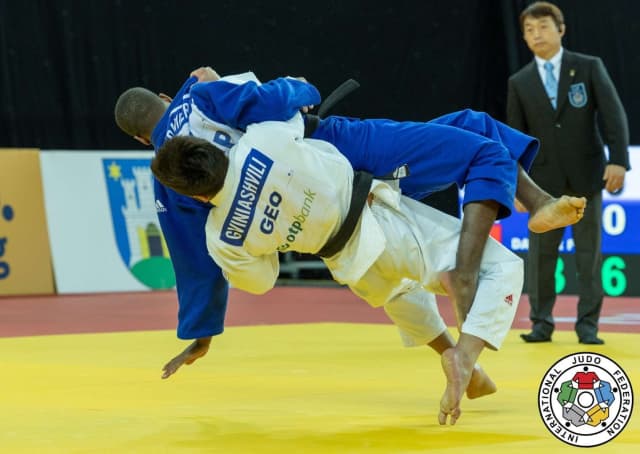 In the quarter-finals, the Japanese Kenta Nagasawa scored a sensational ippon that sent the Cuban to the repechage and again, as said before, a sweet drink is often followed by a bitter one. Nagasawa was left with the honey on his lips when he threw the Georgian Beka Gviniashvili, not easy to do, but it was reviewed and Nagasawa disqualified for a head dive. The Georgian reached the final to face the Brazilian Rafael Macedo, who had the merit of eliminating the Olympic runner-up and always explosive German, Eduard Trippel.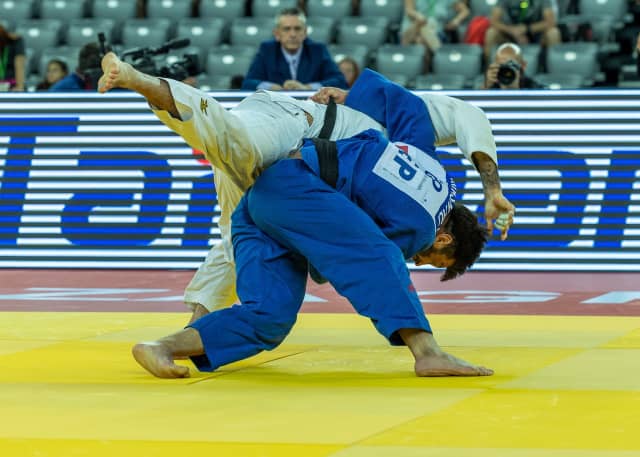 Macedo announced the keynote with a welcoming uchi-mata that sent Gviniashvili flying, but the Georgian had the landing gear out. After the scare Gviniashvili mounted an attack with a hip throw that Macedo could not stop; waza-ari! It was a good final, like the whole category and there was a minute and a half left, enough time for Gviniashvili to finish the job with o-goshi. It was a seventh grand prix gold medal for the Georgian.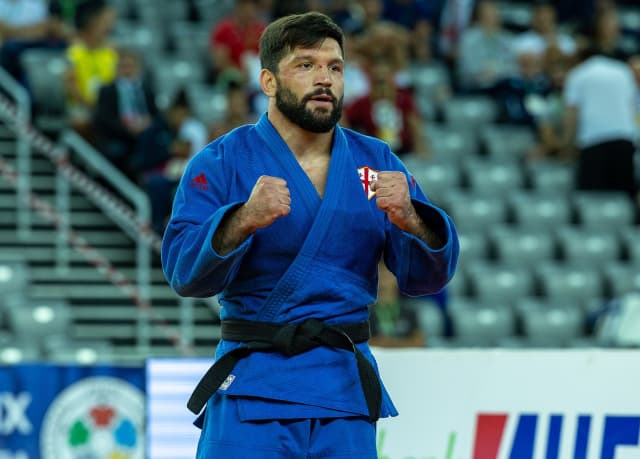 2019 world champion Noel Van T End (NED) against Nagasawa (JPN) and Trippel (GER) paired with France's Francis Damier, was the line-up and these bouts were for the bronze medals; what inflation of talent, how difficult it is to win a medal nowadays. Van T End grows on big occasions, but he has had a diffuse season, not finding his best form. In Zagreb he showed more things, beautiful things and also clenched his teeth in the most difficult moments. However, no matter how much goodwill he put in, the Japanese was superior at all times. He attacked and Van T End suffered and accumulated penalties. All the good that he had shown remained in the warm-up area in the most important fight of the day for him.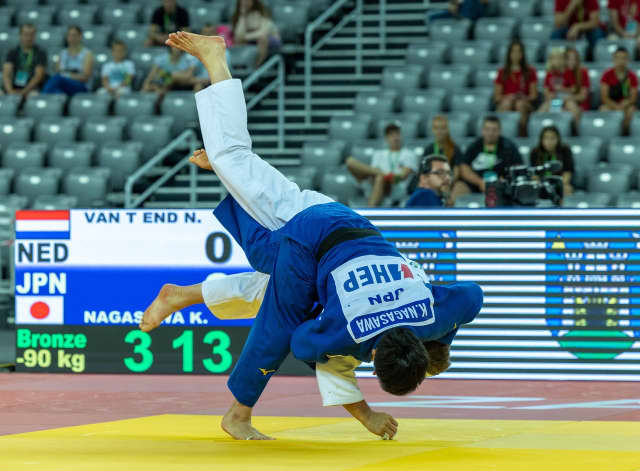 Trippel is a very entertaining judoka for the public, always looking to bring down the opponent. Damier bit the dust right away, in less than a minute and had to swim against the current, offering more openings to the German, who saw the Frenchman as children observe sweets at the school gate. Another minute was needed to drop Damier once more. It was a clean win for Trippel.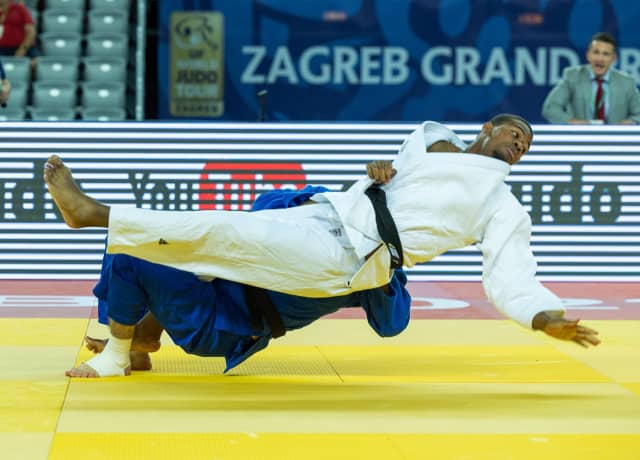 Bronze Medal Fights (-90 kg)
Final Results (-90 kg)