In the morning, at the hotel, a coach explained the Jorge Fonseca phenomenon to us. "Everyone knows what the Portuguese is going to do and yet he is still capable of doing it," said our source, before adding, "until someone finds out the formula to stop him and sooner or later that ends up happening." That has happened and it has a name: Piotr Kuczera (POL).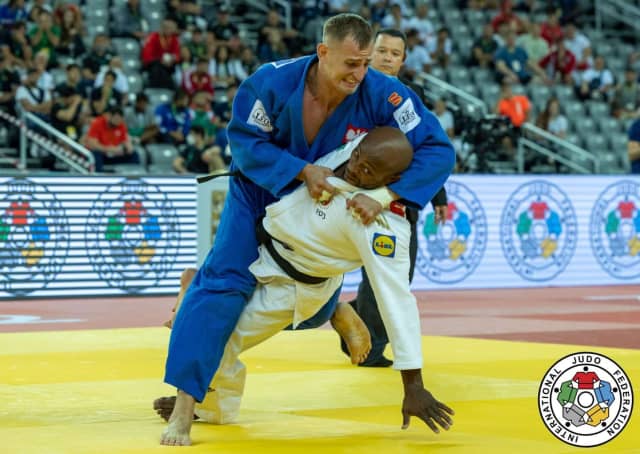 The Polish judoka has faced the Portuguese twice in two months and both times he has torn him apart. They have not been rushed victories, with shido as the initial protagonists, but triumphs were built and concluded with ippon. At the European Championships in Bulgaria, many thought that Fonseca's defeat was one of those stumbles that sometimes occur. However, in Zagreb, Kuczera showed that he is the Portuguese's black cat and that from now on it will be the Portuguese who will have to find a way to defeat the Pole. 
Bill Murray reappeared here to see Spain's Nikoloz Sherazadishvili remake what happened in Hungary by eliminating Azerbaijani Elmar Gasimov and Hungary's Zsombor Veg. The semi-finals aimed very high with the Spaniard against the European champion and bronze medallist in Mongolia, Michael Korrel. The Dutchman had a sweet day, with rivals far below his capabilities. Sherazadishvili would be a test tailored to him and the same for the Spanish. A test that ended four seconds from the bell with an unappealable ippon from the Dutchman. Korrel continues on his line, the Spaniard still has to progress, although he has room due to his immense quality. 
Speaking of tests, the other semi-final pitted the great Kuczera against the Georgian Ilia Sulamanidze; judoka with similar offensive styles, the kind that make one want to pay for a ticket. Kuczera ran out of gas and conceded an ippon that moved the Georgian into a final match against Korrel. 
Sulamanidze is one of the discreet ones; he doesn't make noise, he doesn't shout, he goes unnoticed. This is how he wins, without many knowing. A discreet Georgian? Seeing is believing! Korrel is going through a period where everything is going his way and his self-confidence has multiplied but be careful, we have already said that Sulamanidze is special. For his part, Korrel increases his potential with the passing of the minutes, because he has elephant lungs, often winning when his rival's gas tank light comes on. In golden score they both attacked at the same time and both thought they had scored waza-ari. The decision smiled at Korrel. To sum up, all those who travelled to Croatia were Korrelateral damage!
Swiss Daniel Eich and Sherazadishvili (ESP) met a week ago. The Spaniard won then, but declared that it was very hard because Eich is heavier, four kilos more muscle. If the Spanish did not like the experience, in Zagreb he received a second serving of the Swiss. Both exhaled and displayed all their power. It seemed that the Swiss was stronger but the Spanish more technical. Eich had already accumulated two penalties when he launched an excellent attack that was miraculously not waza-ari. Golden score arrived and Eich grew by the minute, attacked more and ended up scoring waza-ari, fulfilling his revenge from a week ago. 
Zsombor Veg was also looking for a second consecutive bronze. In front of him was Kuzcera (POL) who didn't look the same as he had in the morning. Veg is a hurricane that has energy to spread. He annoyed Kuczera, at least at first. When it seemed that the Pole balanced the order of things, Veg lifted him off the ground for a short flight. Kuczera was saved from disaster and tried an attack, the first, little to scratch. It was the trigger for a change, because from then on the Pole took the initiative and the discomfort was borne by the Hungarian. As the devil hides in the details, Veg let down his guard and landed waza-ari with five seconds to go, which is the most infuriating thing a judoka can do, but it's also a lesson they don't forget.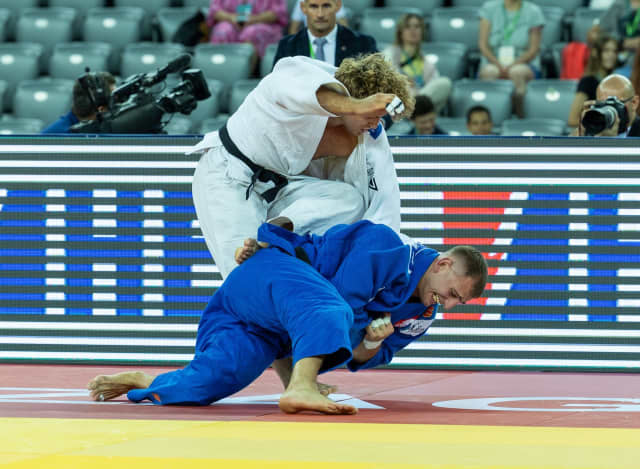 Bronze Medal Fights (-100 kg)
Final Results (-100 kg)