There are two young people, 24 and 20 years old, who do not separate on the world judo tour. The fights between Raz Hershko and Léa Fontaine are on their way to becoming classics, a Real Madrid-Barcelona judo match, for several years.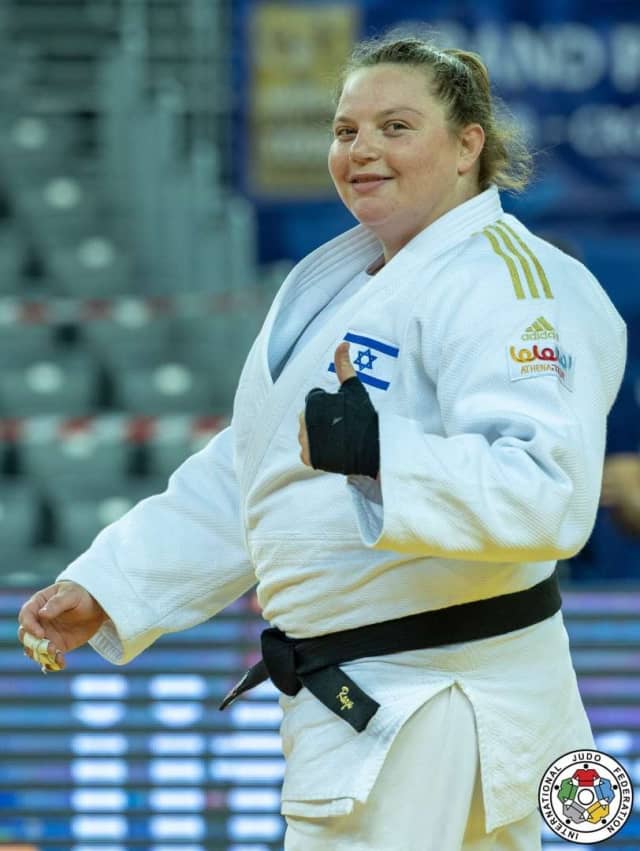 The Israeli, number two in the world, has had a year that many professionals do not achieve in a lifetime, with six medals in the last six tournaments and of all colours. Zagreb was no exception in the meteoric rise of Hershko, who is world number two and wants to climb one more step. Before reaching the final, Hershko's most serious opponent was the Mongolian Adiyasuren Amarsaikhan, whom she nonetheless disposed of in a big way, with waza-ari followed by osae-komi. Right now, we don't find many judoka with Hershko's determination.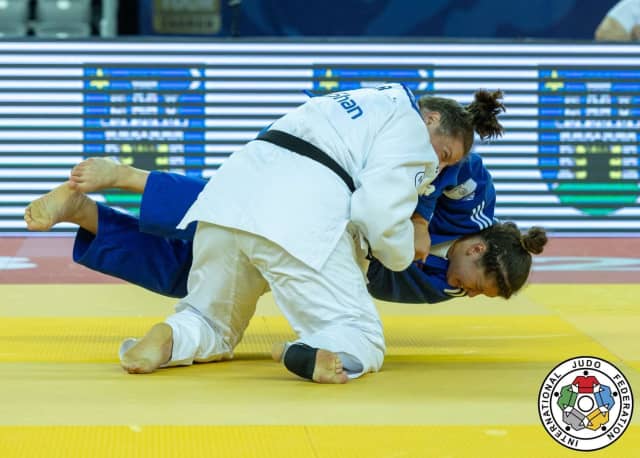 One of them is Serbian and in Zagreb she showed that size doesn't matter. Her name is Milica Zabic. The fights against Idalys Ortíz are agony. The Cuban is the dean of the circuit, she has more medals than many judoka put together and she knows all the tricks. It's a very psychological game and, in general, the thing ends in golden score with hansoku-make. In Zagreb the Cuban was the victim of her own game and lost against Zabic. The Serbian hit just as hard eliminating Fontaine. in the semi-finals and depriving the public of the classic fight between the Frenchwoman and Hershko. We are not sorry because Zabic practised high altitude judo all day.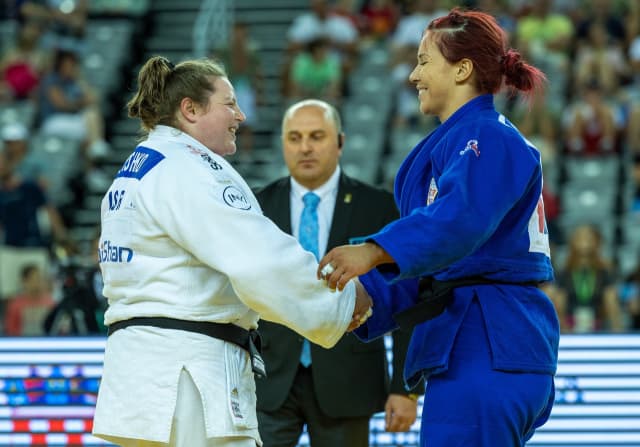 The first thing to say is that it was very balanced. Both wanted to show an attacking attitude so that the referee would take it into account, because neither managed to clearly impose themselves to score. It was a battle too, to avoid shido. Zabic is six years older but the one with the most experience was Hershko, who added her 10th medal from the World Judo Tour to her tally, at only the age of 24. Four of those medals are gold! So far she is the judoka of the year in the heavyweight category and has an insatiable appetite when it comes to medals.
Fontaine had to settle for bronze, but she finished well, beating Bosnian Larisa Ceric by waza-ari. For how young she is, the Frenchwoman is beginning to carve out an interesting future for herself and a safe bet for her country.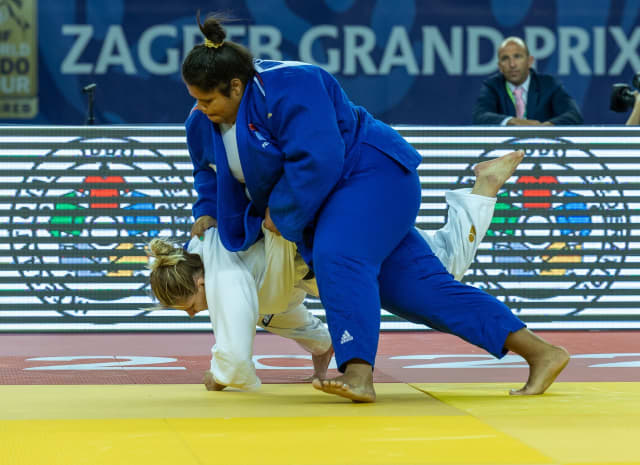 It was more complicated for the Georgian Sophio Somkhishvili against Amarsaikhan, who happens to be like Fontaine. At 22 years old, the Mongolian is already the reference of her team in the heaviest category. Amarsaikhan won by hansoku-make, taking her second bronze in a grand prix. 
Bronze Medal Fights (+78 kg)
Final Results (+78 kg)