A few weeks ago, the International Judo Federation announced the imminent return of the World Judo Tour, which has been at a standstill since the start of the global health crisis linked to Covid-19. Today, we are delighted to confirm the holding of the Grand Slam Hungary which will take place, as planned, at the end of October 2020 (23-25), in the beautiful capital of Hungary, Budapest.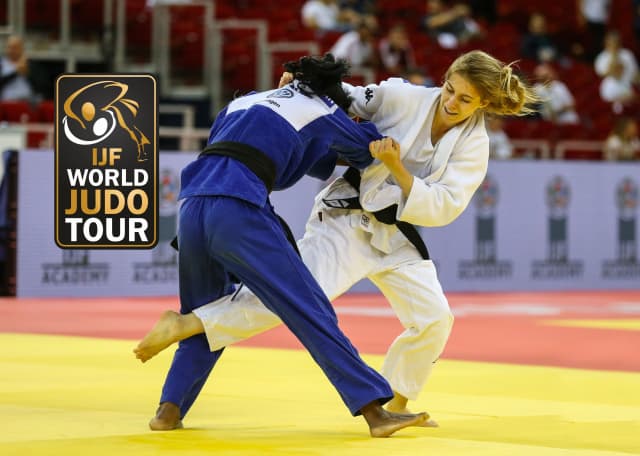 IJF President, Mr. Marius Vizer, said: "It is an historic moment for world judo and for sport. We look forward to the organisation of the Grand Slam in accordance with IJF regulations and in strict compliance with global health and safety measures. I would like to warmly thank everyone for the efforts made, in a difficult period for everyone. We must adapt for Covid-19, and what better way to demonstrate that than the return of our beloved World Judo Tour. We will do everything we can to ensure that athletes can express themselves and resume their sporting activity."
Following the confirmation of the organisation of the Grand Slam, reactions did not take long to arrive. 2016 Olympic Champion, Fabio Basile (ITA) said: "I'm always ready; today, tomorrow, next month, next year. My job is not only before competitions, but every day. I'm ready for Budapest and the next and the next."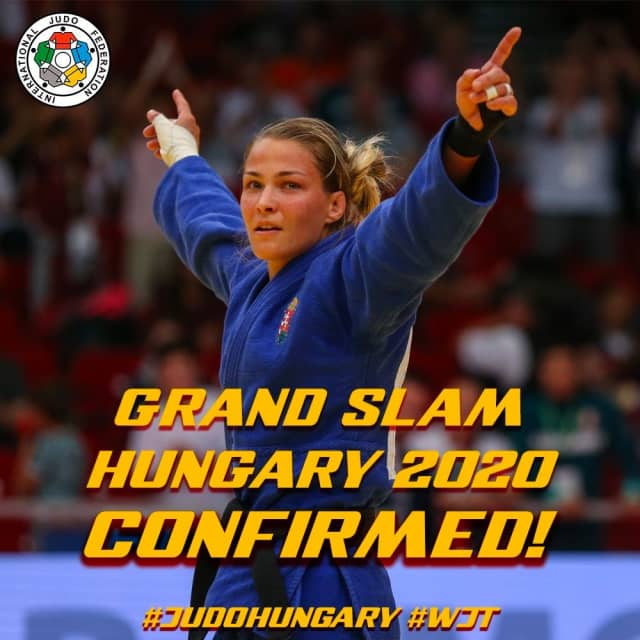 The 2018 World Champion, Nikoloz Sherazadishvili (ESP) declared: "I am very happy that it looks like the first Grand Slam is going to be held this year after the quarantine. Looking forward to feeling those nerves and the adrenaline of a competition again and starting with the Grand Slam."
Gabriella Wood (TTO) said: "It's great to know that we will be back to competition judo soon, it's been a long time coming. I'm excited to be back on the mats competing again. There is still some worry about the virus that I'm sure we all have, but like anything, we have to learn to adapt. I know the IJF will do everything in their power to keep us all safe while still allowing us to do our sport."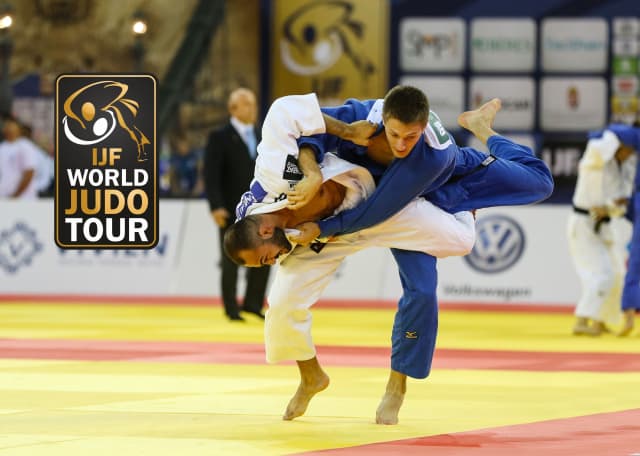 Nathan Katz (AUS) said: "The thought of returning to competition is incredibly exciting. To travel again, re-connecting with the judo community and working towards the Olympic Games next year, has kept us motivated during this roller coaster of a year. If we can attend safely, I can't wait to get back to competition!"
Mihael Zgank (TUR) said: "From the start of this situation it has been an emotional roller coaster. From fear and anxiety to uncertainty, but now there is finally some great and exciting news; after a few months in limbo we are happy to go back where we belong."
Chelsie Giles (GBR) said: "Its great that competitions are coming back, getting us to some sort of normal. Its exciting to finally have something to look forward to and aim for."