It's no secret that the whole world has been waiting for the restart and we are finally here. For 8 months judoka, coaches, staff and fans, everyone was hungry for judo. So, now we will talk about those for whom the World Judo Tour is inspiration, those judo supporters who spectate with open hearts from every corner of the globe. They are always eager to see the best action and cheer for not only the superstars of judo, but for judo itself. We talked to people from around the world, asking how they watch the competition, Grand Slam Hungary, and what it means to them to finally be back behind the screen watching judo.
Lori Mendoza, Philippines:
"I am so excited to see how the athletes will perform in this competition, given the limited facilities and human interaction for randori and other judo training activities. I watched from the office on the first day, via iPhone and was at home for the second day onwards, watching via smart tv.
I am supporting all the athletes, coaches and organisers first and foremost for making this competition possible. My favourite is Nikolosz Sherazadishvili of Spain, Mollaei of MGL and I also like Antoine Valois-Fortier of Canada too. From the women's categories I like Amandine Buchard of France and our Philippines delegation, of course."
Danil Sotnikov, Russia:
"I am very happy that the WJT has finally restarted. I was hoping it would happen earlier though. Watching the competition, I realised lots of athletes changed. Someone changed weight category and someone even changed the country they represent.
We watch competition with the whole family, as everyone is connected to judo, except my mom. I was very excited on the first day, very happy that both of the men's finals were all Russian.
I also cheer for Tommy Macias from Sweden and love the way he fights in tachi-waza and ne-waza. On day 1 I was following Daria Bilodid; it was very interesting to see her fight in a new category. Before this she rarely fought in golden score, but she had to on day one of #JudoHungary."
Nicolas Messner, France:
"It's a strange feeling because even if I'm not in Budapest I feel like being there mentally and emotionally without being physically present.
In terms of working hours, it's exactly the same. We have to meet deadlines to send all news.
The funny side is that I don't need to wear the mask and the suit and tie but otherwise I'm working full time.
I miss my colleagues though and all the side discussions and exchanges that we usually have"
Nurali Yuldashev, Uzbekistan:
"I think there are people who missed judo competitions maybe even more than athletes themselves. I am watching the competition from the day one, at work, at home and even while travelling. I am supporting Daria Bilodid, her debut in a new category was great. Also, I was waiting to see Jorge Fonseca, Islam Bozbayev from Kazakhstan, Tina Trstenjak from Slovenia; they are all great for me! I am very excited to watch the judo comeback!"
Luke Davies, United Kingdom:
"I'm actually elated to be able to watch judo again. I've missed it so much. Judo has been the biggest thing missing during these months in the pandemic.
Tina Trstenjak is someone I've trained with and been taught by when away on training camps. She's always been an inspiration to me and my club. I'm also awe-stuck by Saeed Mollaei and want him to do well. He has had to fight through so much off the mat and shows us what a judoka mentality should look like."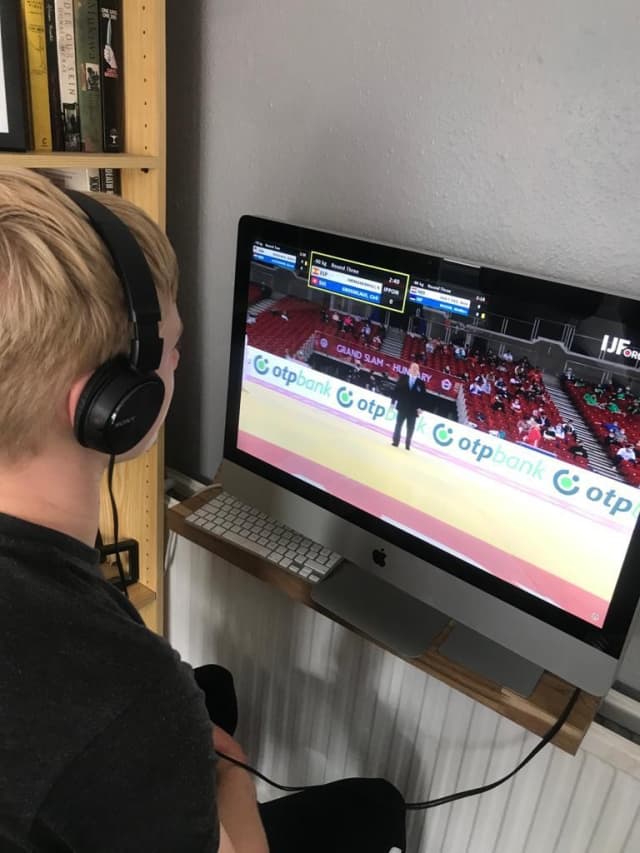 Judo is a part of our lives; we will keep watching it forever. Continue watching with us at live.ijf.org!