We are living in a very strange time. For months we have been locked in a life that we did not choose. We are isolated, each one of us in a corner of the world, wondering when we will again be able to enjoy a life in society, one for which we are programmed.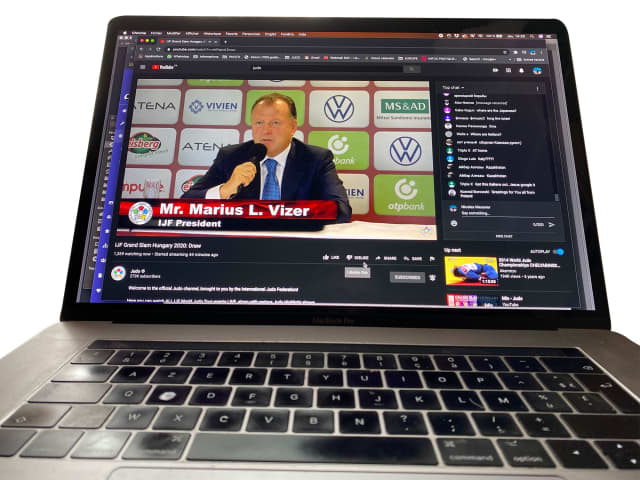 As the waves follow one another and the Covid-19 tsunami continues to impact economic and social activities, there are glimmers of hope. For the athletes or sports officials that we are, the Grand Slam Hungary is a beacon in the pandemic night, which, as soon as its confirmation was announced, awakened in us the excitement of competition.
The last few weeks have been intense. We have prepared ourselves, as never before, for the return of judo to the international scene. We have prepared complex protocols with the sole objective to guarantee the safety of all. That's it, we are there! Delegations, officials and VIPs, as well as IJF staff, are beginning to arrive en masse in the Hungarian capital. All must respect and undergo a series of drastic measures that will allow them to make the most of the event.
So yes, it's a no-brainer, things will be different from anything we used to experience. There will be no crowd in the stadium. There won't be that incredible vibration that rises from the stands when a masterful ippon is scored, but there will be close matches, there will be the joys of victory and the sorrows of defeat. There will be medals. There will be judo, quite simply and that is what is essential.
Yet we are not all in the same boat. For more than ten years, I have traveled the world, from one event to another, to bear witness and to tell the incredible stories of our champions, but this year, I am one of those who will stay at home, for this event at least.
As a result, I did not have to pass all the tests and I will not have to follow the strict protocol that is in place for those present on site, but I will also not be able to see my colleagues again. I will not be able to feel the adrenaline of the competition, at least not live. On the other hand, even from a distance, I will be there, my eyes riveted on my computer screen to follow the competition, because in this very strange period, we have to adapt and that's what we do, that's what judo taught us to do.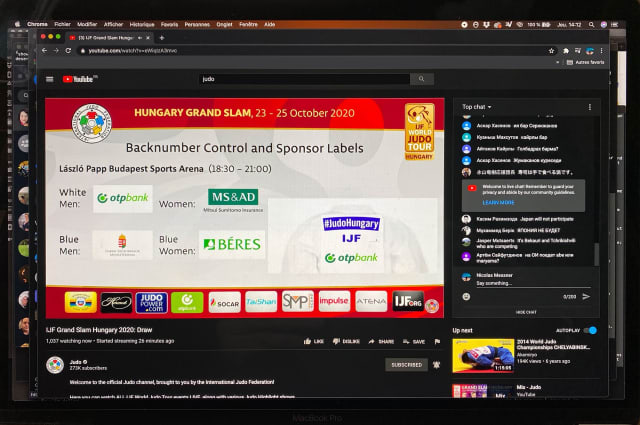 A year ago, had I been told that I would follow and report on the events of a grand slam from home, I would have probably smiled, but such is this new reality with which we must cope. So even though I won't have to put on my suit and tie, I'll be there, we'll all be there, to offer you the best possible reports. We will be there to provide you with feedback, testimonials and analysis, as if you were there too. We will be there to revive the World Judo Tour. We will be there for you. We will be there to live our passion and to give back to the athletes the central role which is and must always be theirs.
The virus has destabilised the international sports world, but because we are judoka in body and mind, we use our opponent's strength to rebuild the world.
Whether or not I am physically present in Budapest, therefore, does not fundamentally change things. Yes, I will miss the ambiance of an event of this magnitude. Yes, I will miss my colleagues and friends, as well as the smell of the warm-up room and the special atmosphere of the call room. It's obvious that the sounds of the grand slam won't be exactly the same in front of my computer, but in the end, what matters is that we are all there and we will be.
So I'm waiting for you, we are waiting for you and very soon, we will meet again and again for even more adventures and unforgettable moments.