After months of work and consultation and after the new judo refereeing rules were revealed last December and most recently presented at the IJf refereeing and coaching seminar in Baku, the baptism of fire of these new rules took place this weekend on the occasion of the first event of the 2017, the Tunis Open 2017. Mr. Juan Carlos Barcos, IJF Head Refereeing Director, who was present in Tunisia, analyzes this first expected implementation.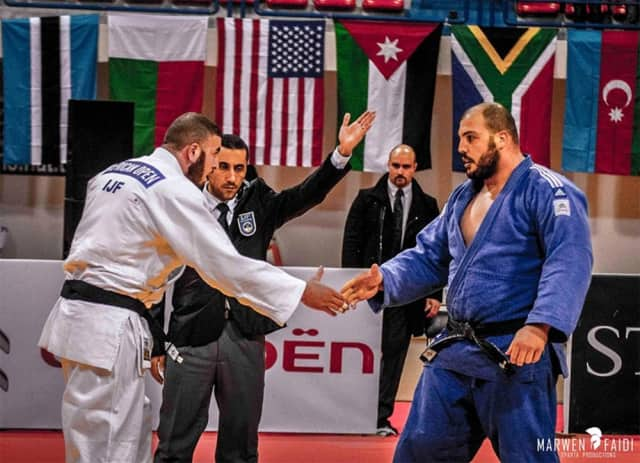 More information about the seminar in Baku: https://www.ijf.org/news/show/judo-embarks-on-positive-road-to-tokyo-2020-and-beyond
"I have to tell you that it was a wonderful surprise and this first contact with the new regulations left me with an extraordinary and positive feeling. It is never easy to change the rules and as long as we had not seen what it gives in a real competition situation, it is difficult to form a definitive opinion.

Here in Tunis we had two days of high level competition and during the two final blocks, all the fights were won by a positive score, or, in other words, by a action giving waza-ari or ippon. Knowing that there are still two competitions by early February (Portugal and Bulgaria), we will arrive in Paris for the first event of the 2017 IJF calendar, with experience and this is good and necessary.

I remember from this weekend that the athletes were strongly committed to win by marking advantages and not by seeking to penalize the opponent. It was one of the objectives of this change of rule and here in Tunis it was reached. I observed a dynamic judo and a very good fighting spirit from all the participants, who for the very first time could practiced the new regulations. All this was very moving and everyone had a positive feeling.

For sure, it was only a first competition and it is important to stay focus. The Paris Grand Slam, February 11 and 12, will really be the big test. I also note that the rules of ethics of our sport have been fully respected. If judo becomes more dynamic and comprehensible for the spectators, the media, the sponsors and of course for the judokas themselves, and if we keep what is part of our genes, namely our moral code, then we will have made great progress. I think it was the idea of our President, Mr. Marius Vizer and after this first event, we can be optimistic. It is important to underline that the new regulations was the result of a wide consultation.

Mr. Mohammed Meridja, IJF Education and Coaching Director, who was present in Tunis as well, was also impressed and we had no difficulty in agreeing on the positive results of this first event. I am optimistic but I remain and we are all very much focused to make sure that the new regulation is a total success.

It is nevertheless impressive to see that 90% of the matches of the weekend resulted in a positive score. We are on the right track and we will continue to work in that direction."