Antonio Castro of Cuba is a surgeon, a good one! He is an IJF Ambassador and has also been working with the IJF medical team for 6 years. Since 2020 he has been the Chair of the IJF Medical Commission and also, importantly, he is a man with sport in his heart.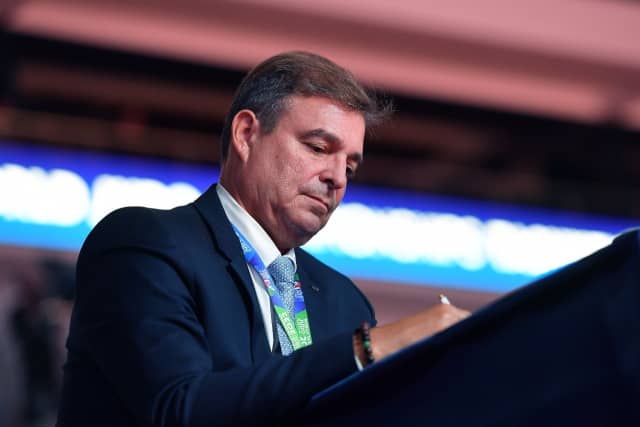 Dr Castro's perspective is different from most, approaching all judo events with protection, prevention and education at the top of his list of priorities. On day 1 of the 2022 World Championships, he offers his view, his technical analysis.
"At every event we try to watch the kansestsu-waza and shime-waza because they are potentially the most dangerous moments for our athletes. Today we had a disqualification due to an armlock being applied illegally, with Tonaki (JPN) losing out to Figueroa (ESP). I heard someone close by saying that maybe Tonaki didn't deserve to have this result because it was unintentional but these rules are not in place to decide intention, simply to discourage dangerous movements and protect the bodies of our athletes so that they can continue to train and compete for as long as possible without the interruption of injury. Tonaki made a mistake but it cannot be allowed to bypass the rules of safety. She took the decision graciously and this is also part of the education system for all judo fans.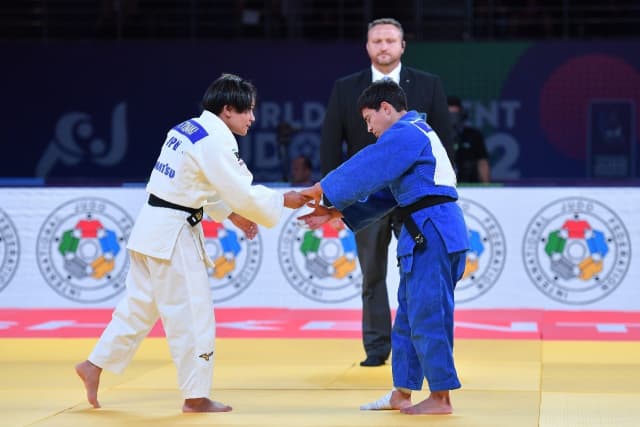 In this instance and with a couple of others today, we can see good preparation with the referees. We work closely with Mr Lascau, Head Referee Director and with the help of video analysis, so we can see the trends. The referees are party to those discussions and conclusions and today they monitored and protected the athletes and this is their primary role. They are doing it excellently.
We have intrinsic and extrinsic risks to assess, either from the athletes themselves or from outside. The athletes must have good training from the coaches, programming themselves to do the right things even when under pressure. Techniques must be applied correctly and again this is a training issue. We have to see warming up that is appropriate for the flexibility, power and precision required.
Extrinsically we look at the tatami and other practical things to ensure it is perfect for the performances required, with both the competition regulations and safety in mind. Referees are an extrinsic part of the athlete experience. The competitors are working hard and it's important that these extrinsic factors are taken care of."
"Today, for day 1, we have seen 2 or 3 examples of the referees really managing situations. With light weights the impact is less but still it's been good today to minimise the potential for injury.
Weight control has to be a consideration too. We have to continue the education process and develop recovery systems for both post-weigh-in and post-injury periods but also to educate everyone about safe practices for making weight. These things have an impact on athletes' joints and neurological function and so we have a duty to ensure, as much as possible, that weight is being managed appropriately. Programmes to teach all involved about the prevention of injuries are necessary. Doctors, physios and psychologists all contribute.
Some Pan-American and African countries don't have the structures domestically to prepare as well as others may expect. However, mistakes happen to all nations' athletes. Tonaki's disqualification was a big mistake but is unlikely to be attributed to a lack of preparation and so we have to be alert at all times and with all athletes.
Cameras give us a great amount of information as they are now located in so many places on the field of play and we can use footage to really analyse the relationship between techniques and injuries. The IT teams support the medical commission more than most people would realise.
Today we have seen very strong athletes but actually we are not seeing enough adherence to the head-diving rules yet. This area demands a high level of focus from the Medical Commission. It's so dangerous and we need to ensure it is stopped, retrained and understood.
The rules evolve because judo evolves. We have started to see many judoka tying their wrist into uke's belt for turnovers. We don't like this and need to study it. It's really something to watch for the future. As the next period passes maybe this will feature as something deemed unsafe; the statistics and video analysis will reveal all eventually.
We need to be perfect. The IJF President tries to encourage us all to develop every tiny fine point of judo to make it better, stronger and safer. To try to find the path to follow the principles of judo, constantly, it is relevant to think about Jigoro Kano. He said, 'It is not important to be better than someone else, but to be better than yesterday.'
We have a responsibility to show the whole world what is good and what is bad, what we can and can't do. For sure all the spectators in the arena and online following the Uzbek competitor will see that no-one can use their head to throw the way he did, it is not allowed. His disqualification sends a clear message. It is all to save the competing athletes but also to save the athletes of the future."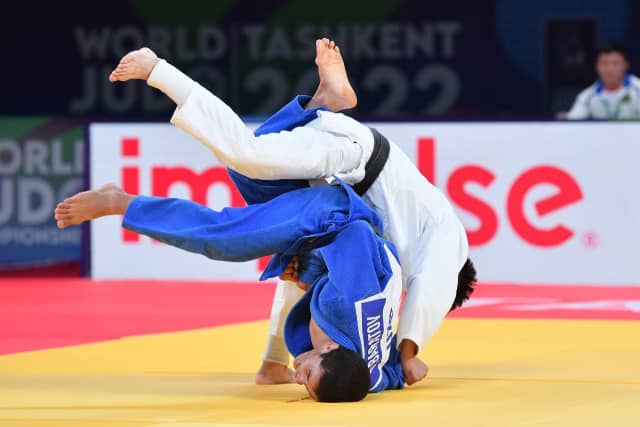 Day 2 begins at 10:30am local time, with the -52kg and -66kg categories and all the action can be followed at live.IJF.org.