The Champions of day two of the 2018 Youth Olympic Games are: Irena KHUBULOVA (RUS), Adrian SULCA (ROU) and OZBAS Szofi (HUN)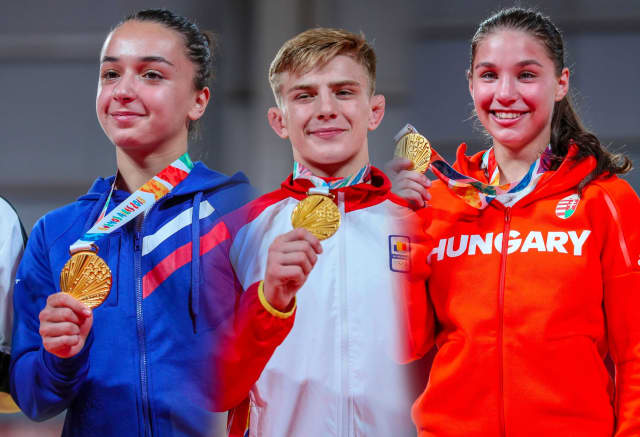 After a first day at the Youth Olympic Games that kept all its promises, the second day of competition has nonetheless offered some dynamic and beautiful judo that has delighted the spectators of the Asia Pavilion on the Olympic Park. Once again the public was present to attend the three categories of the day as men's -81kg and women's -52kg and -63kg were in action.
Even if the competition is not over yet, as there are two more days to go, Cristian Schmidt, the Judo coordinator for the local organizers can already be happy. For him the Youth Olympic Games represent a new adventure. An Olympian in London 2012, he retired from his judo sporting career two years ago.
Being on the other side of the stage is something new for him: "I used to be a competitor. When arriving to an event, I just had to focus on the competition and on what was going on the tatami. Everything was ready and I simply had to perform. Now, this is different, because I have to make everything work so the athletes can focus on the competition only as I used to do. This is very interesting and I discover a new world."
To help Cristian, there is a team of five people, including himself, who have been basically living in the venue 24/7 over the past three weeks. For him, the key for the success is being able to react instantly to any kind of issue: "If something goes wrong, we don't have time to think, we have to have an immediate solution. That is the main challenge but with the help of the 40 volunteers present in the judo venue, I think we are delivering a very good event so far."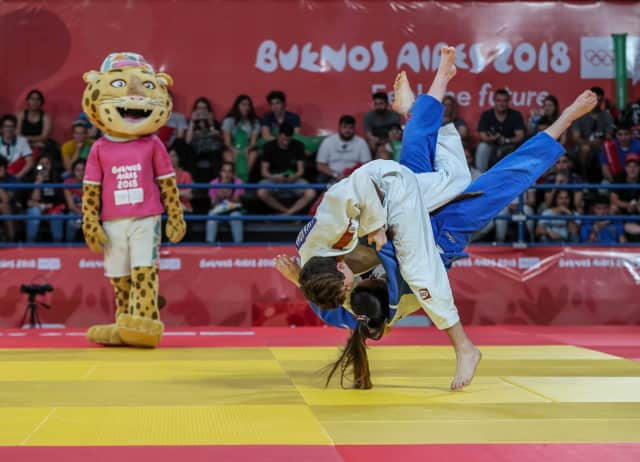 With a capacity of exactly 1143 seats, the venue is full everyday and the public can really enjoy beautiful judo. Vladimir Barta, the IJF Head Sports Director underlined some of the key elements of the competition after two days: "It is very interesting. If you look at yesterday's results, they were twelve medals available and they went to twelve countries. Of course, the format of the competition favorises a wide distribution, but still we were happy to see countries on the podium that we are not used to see at this level and the athlete showed very good skills, where ever they come from. Judo is changing in such a positive way, offering opportunities to everyone as long as you work hard to be ready on time. With today's results, we will already have four continents represented on the podium. If we look back from the first YOG in Singapore to Nanjing and now here in Buenos Aires, the level has been constantly increasing."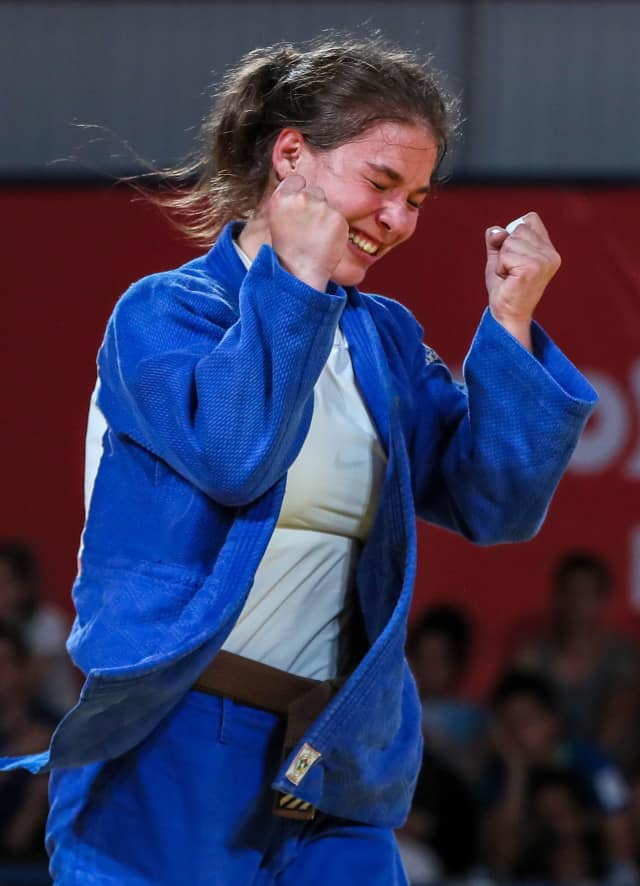 Beside the wide distribution of medals Mr. Barta was impressed by the quality of the judo: "The athletes who are here were either qualified, for most of them, or some received a wild card but honestly I can't tell you the difference as all judoka are actually really good and deserve to be in Buenos Aires. Like at every competition they are good and bad surprises when it comes to judo results. We have seen a lot of smiles and some tears but thanks to the good refereeing, the very good behavior of the coaches and the great atmosphere in the stadium, we really enjoyed the show of that young generation, which is pushing hard to get on top of the world. What is also really enjoyable, and that happens only at the games, is to see friends from other sports coming to watch the judo, because they know that there is a special atmosphere in our sport."
Lisa Allan, IJF Competition manager, is also very happy with the event: "I must say that I'm very pleased with the running of the competition. We have the chance to work with local organizers, who are coming from the Argentina Judo Confederation. They know the job and they are delivering a very good event. They are used to organize big international events and that makes the difference, as they have a lot of experience."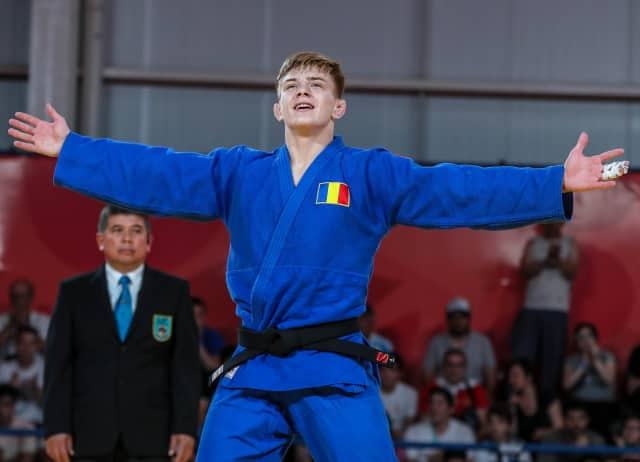 Womens' -52kg For the second day in a row, Mongolia qualified an athlete for the final as LKHAGVASUREN Sosorbaram (MGL) was opposed to Irena KHUBULOVA (RUS). But as during the first day, the athlete from the steppes finished at the second place, as LKHAGVASUREN was thrown for ippon with a massive ko-soto-gari executed by the Russian. This is nevertheless a very good global performance for Mongolia with two finalists as well as for Russia which obtained one gold and one silver within two days.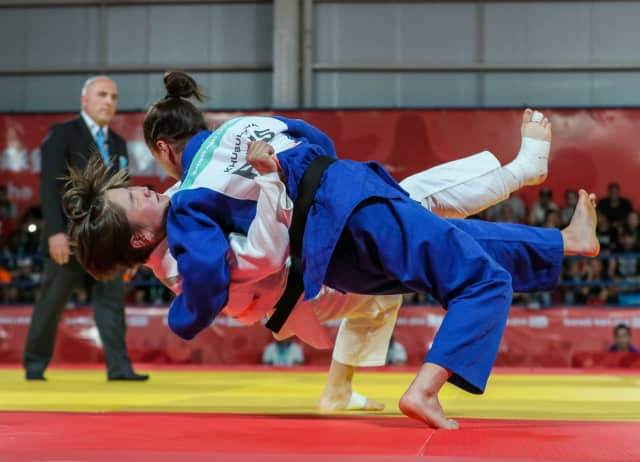 The first bronze medal contest of the day was won by Nahomys ACOSTA BATTE (CUB) against Veronica TONIOLO (ITA) by waza-ari on a ko-soto-gake. In the second bronze medal contest, Nilufar ERMAGANBETOVA (UZB) perfectly controlled her opponent, Sairy COLON RODRIGUEZ (PUR), by scoring two waza-ari, the second being with a superb left handed drop-morose-seoi-nage to step on the podium.
Final LKHAGVASUREN, Sosorbaram (MGL) vs. KHUBULOVA, Irena (RUS)
Bronze Medal Contests ACOSTA BATTE, Nahomys (CUB) vs. TONIOLO, Veronica (ITA) COLON RODRIGUEZ, Sairy (PUR) vs. ERMAGANBETOVA, Nilufar (UZB)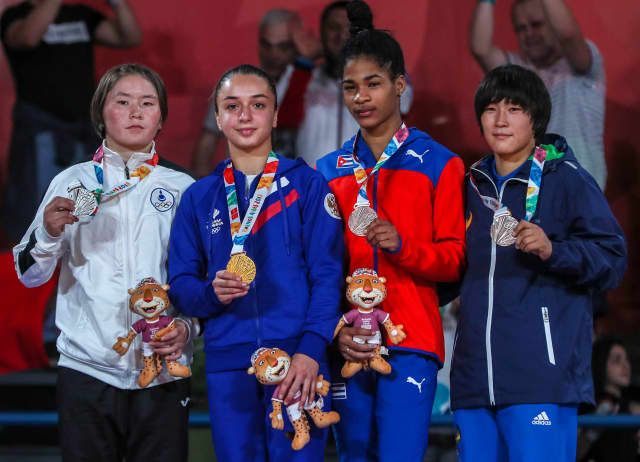 Final Results 1. KHUBULOVA, Irena (RUS) 2. LKHAGVASUREN, Sosorbaram (MGL) 3. ACOSTA BATTE, Nahomys (CUB) 3. ERMAGANBETOVA, Nilufar (UZB) 5. COLON RODRIGUEZ, Sairy (PUR) 5. TONIOLO, Veronica (ITA) 7. ANDRIAMIFEHY, Mireille (MAD) 7. HUAYHUAMEZA ORNETA, Noemi (PER)
Men's -81kg The final was expeditious as it took 15 seconds to Adrian SULCA of Romania to launch a first left-handed drop seoi-nage to score a ippon against Martin BEZDEK (CZE), who couldn't escape.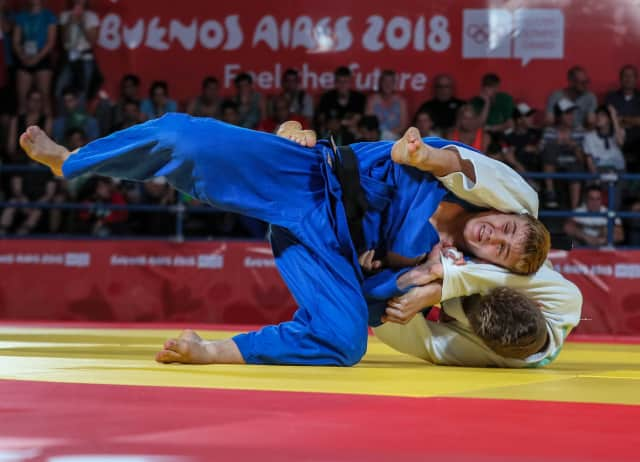 The first bronze medal contest of the men's -81kg weight division was won by Canadian Keagan YOUNG who threw Alex BARTO (SVK) for waza-ari with a drop-semi-nage in the golden score. In the second bronze medal contest, Mark VAN DIJK (NED), finally took the advantage over Ahmed REBAHI (ALG) after a very tight contest. Both athletes had scored a waza-ari during the regular time and it is after 1 minute and 15 seconds of golden score, that the Dutch athlete could finally score a second waza-ari with a counterattack to win the bronze medal.
Final BEZDEK, Martin (CZE) vs. SULCA, Adrian (ROU)
Bronze Medal Contests YOUNG, Keagan (CAN) vs. BARTO, Alex (SVK) VAN DIJK, Mark (NED) vs. REBAHI, Ahmed (ALG)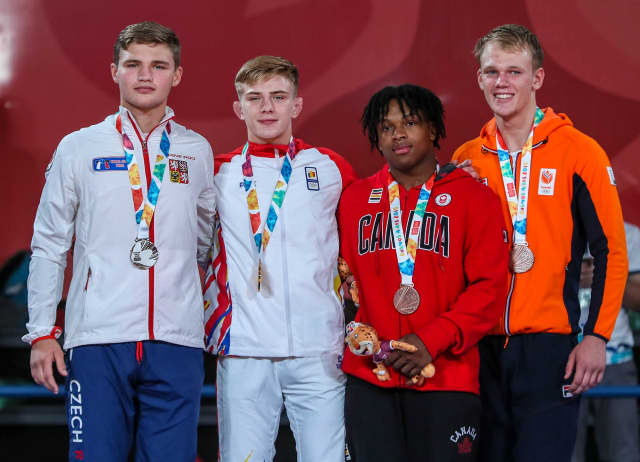 Final Results 1. SULCA, Adrian (ROU) 2. BEZDEK, Martin (CZE) 3. VAN DIJK, Mark (NED) 3. YOUNG, Keagan (CAN) 5. BARTO, Alex (SVK) 5. REBAHI, Ahmed (ALG) 7. IKI, Rihari (NZL) 7. PAEZ, Carlos (VEN)
Women's -63kg The last final of the day opposed Mariem KHLIFI (TUN) and OZBAS Szofi (HUN). During the first four minutes only penalties were given, two for KHLIFI and one for OZBAS. After one minute of golden score, the Tunisian, launch a powerful attack but perfectly controlled by the Hungarian, who immediately followed on the floor with an immobilisation for ippon.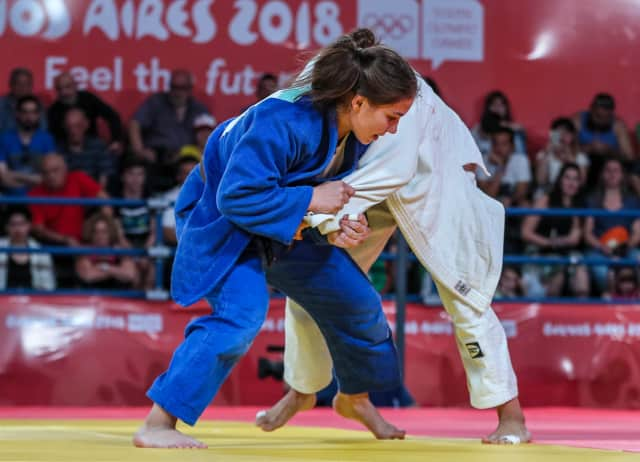 Alessia CORRAO (BEL) took the first bronze medal of the category after immobilizing Hasret BOZKURT of Turkey for ippon. With a little more than one minute left on the scoreboard, KIM Juhee (KOR) scored a waza-ari with a drop-seoi-nage for waza-ari that was first evaluated as a ippon. But she finally could maintain the score to win the first bronze medal for Korea in judo.
Final KHLIFI, Mariem (TUN) vs. OZBAS, Szofi (HUN)
Bronze Medal Contests BOZKURT, Hasret (TUR) vs. CORRAO, Alessia (BEL) KIM, Juhee (KOR) vs. PENCUE, Nikol (COL)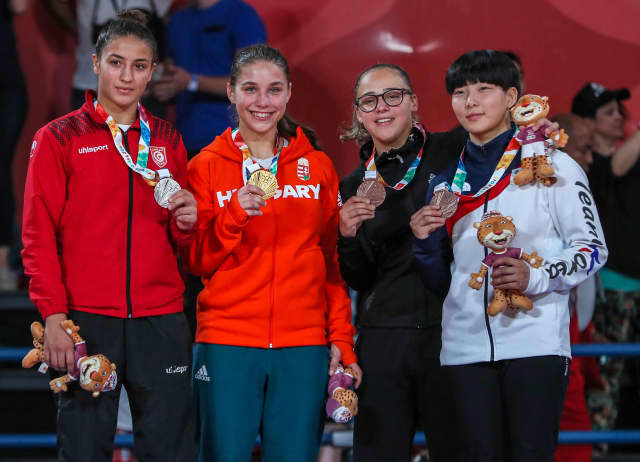 Final Results 1. OZBAS, Szofi (HUN) 2. KHLIFI, Mariem (TUN) 3. CORRAO, Alessia (BEL) 3. KIM, Juhee (KOR) 5. BOZKURT, Hasret (TUR) 5. PENCUE, Nikol (COL) 7. BROTHERS, Saskia (AUS) 7. PECHA, Itzel (MEX)